College football: TCU silence the doubters with impressive Week 11 showing
New York, New York - With only two weeks left in the college football regular season, the big questions are starting to get their answers, and Week 11 delivered some pretty emphatic ones.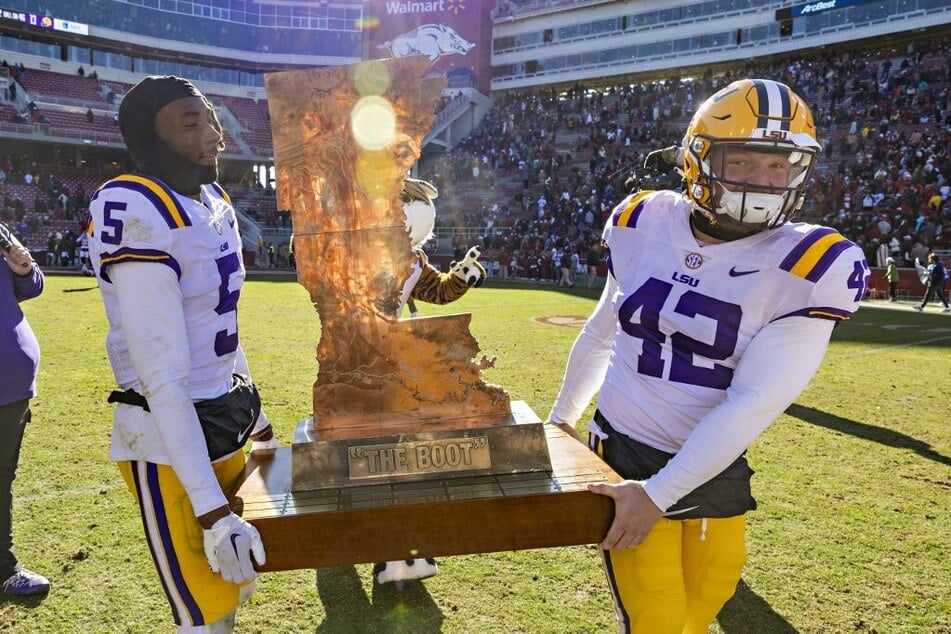 First things first, Georgia and LSU will officially face off in the SEC championships and Clemson and North Carolina will duke it out for the ACC title.
The Tigers (8-2, 6-1 SEC) won the divisional conference title after defeating Arkansas 13-10 on Saturday.
In the ACC, the Tar Heels (9-1, 6-0 ACC) claimed the Coastal Division with a 36-34 win over the weekend against Wake Forest.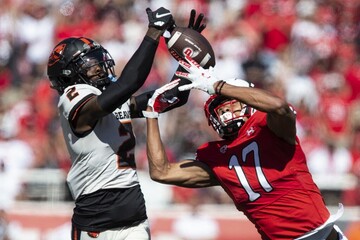 Alabama and Tennessee are back on track with wins over Ole Miss and Missouri, respectively, and Big Ten's powerhouse Ohio State and Michigan easily maintained their dominance in the conference West division with big wins over Indiana and Nebraska.
In the Pac 12, things got a little messy as Washington ended Oregon's eight-game winning streak, and Arizona shockingly delivered a big upset against UCLA.
Oregon and UCLA hopes of making the playoffs are slim to none, leaving USC as the only Pac-12 school that can possibly represent the conference.
But the most striking performance of the week was undoubtedly TCU's, who garnered a hugely important 17-10 win over Texas to comfortably stay in playoff contention as the only unbeaten team of the Big 12.
Underdogs TCU defeats the Texas Longhorns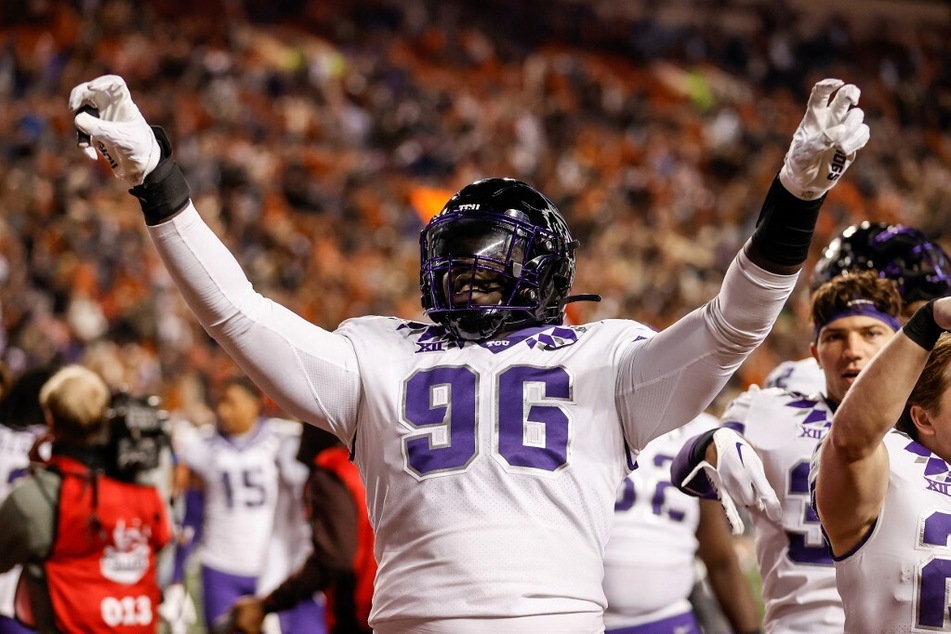 While TCU v. Texas was expected to be a great offensive showdown with two of the nation's best running backs going toe-to-toe, the game was more surprisingly a battle of defenses.
Coming into this matchup, TCU knew that Texas rusher Bijan Robinson was going to be a huge threat and it came well-prepared.
Robinson was held to just 29 rushing yards on 12 carries, while quarterback Quinn Ewers was forced into one of the worse passing night's of his career.
The Horned Frogs defense was so monstrous, they allowed a single offensive score the entire game, which came from a 3-point field goal.

On the flip side, TCU's offense didn't have it all its own way either. The Longhorns played arguably their best game of the season defensively, making TCU's quarterback Max Duggan performance hard to watch.
The Texas defense even scored the only touchdown of the game for the Longhorns, on a late scoop and score on a fumble by defensive back Jahdae Barron.
Still, the underdogs were better on Saturday. TCU fought hard to pull out a huge win that silenced their doubters.
For the first time since 2010, the Horned Frogs are now 10-0 in the season and will play in their first conference championships since 2017.
Cruising until the Big 12 Championships on December 3, TCU will suit up against Baylor on Saturday for a noon EST kickoff.
Cover photo: WARNER / GETTY IMAGES NORTH AMERICA / GETTY IMAGES VIA AFP