College football: Week 8 centers on a battle of the unbeaten
New York, New York - Halfway through the college football season and only nine undefeated teams remain. But they will be put to the test in Week 8, amid an unpredictable picture for the playoff.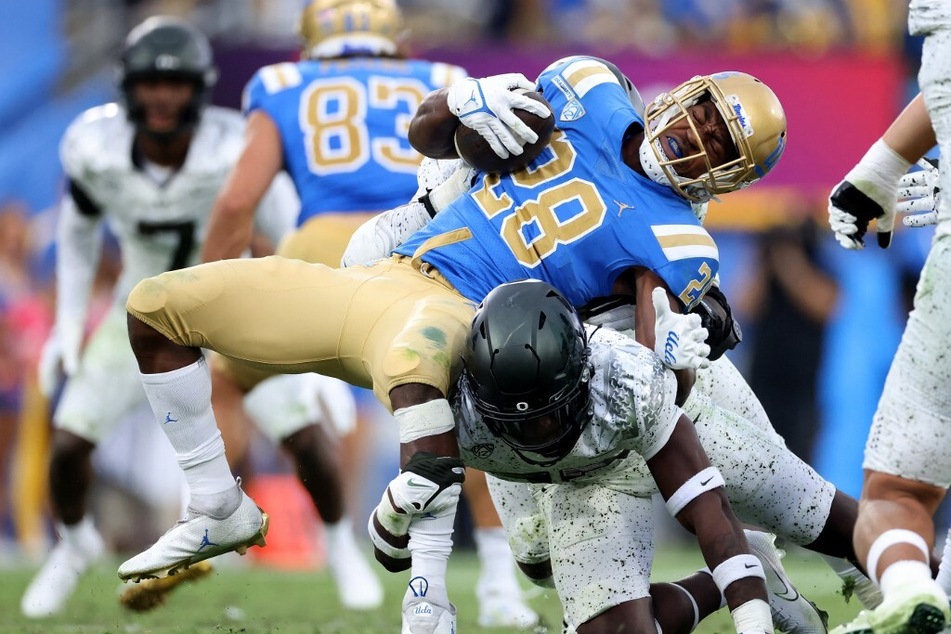 The Pac-12 Conference has been rocked by realignment plans yet it holds one of the most intriguing championship races in the country.
UCLA plans to leave the conference to head to the Midwest's Big Ten, but it appears that the Bruins have their eyes set on a conference crown before they jump ship.
Currently the only undefeated team in the conference, UCLA's trip to Oregon will go a long way to decide which – if not both – of these programs will make a conference championship appearance.
The exciting matchup will be featured on ESPN's College GameDay for the second straight year in a row.
Meanwhile, the Ohio State Buckeyes will return to action this week against Iowa, and over in the SEC conference, Alabama and Mississippi State will look to make up for losses in Week 7.
And oh yeah: unbeaten Ole Miss will go toe-to-toe against LSU in yet another installment of this age-old rivalry.

But Week 8 is all about the battle of the unbeaten, as Clemson and Syracuse suit up in an ACC conference play.
ACC's battle of the undefeated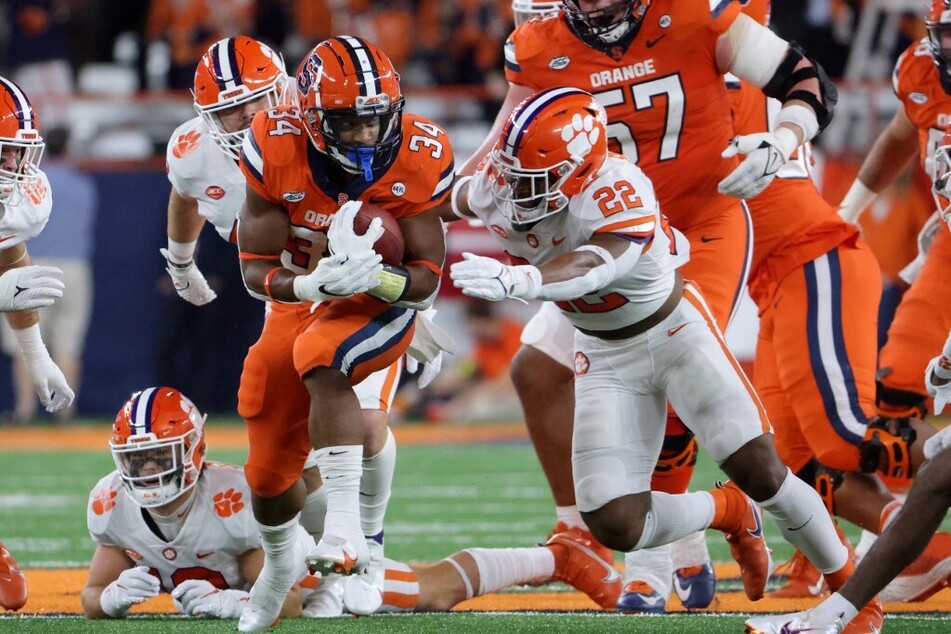 To many, Clemson is where Syracuse's "Cinderella" run comes to an end.
While the Orange has garnered impressive wins this season to maintain a perfect record so far, the No. 14 team has yet to play a top offensive and defensive opponent this year.
Clemson is by far the biggest challenge Syracuse will have faced.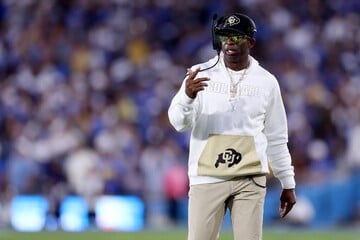 The Tigers are projected to easily cruise passed the Orange and continue the longest winning home-streak in the nation today.
Still, win or lose, Syracuse's road game against No. 5 Clemson will go down in college football history books.
For the first time in the 81-season history of Clemson's Memorial Stadium, the Tigers will host a matchup of two undefeated teams with records of 6-0 or better. No wonder Death Valley is sold out!
Clemson will host Syracuse on Saturday at 12 PM EDT.
Cover photo: HARRY HOW / LUDWIG / GETTY IMAGES NORTH AMERICA / GETTY IMAGES VIA AFP