College football: Who will be crowned the CFP Fiesta Bowl champions?
Glendale, Arizona - Will Michigan dominate TCU to enter its first ever National Championship game in the College Football Playoff, or is it time to finally stop labeling the Horned Frogs as underdogs?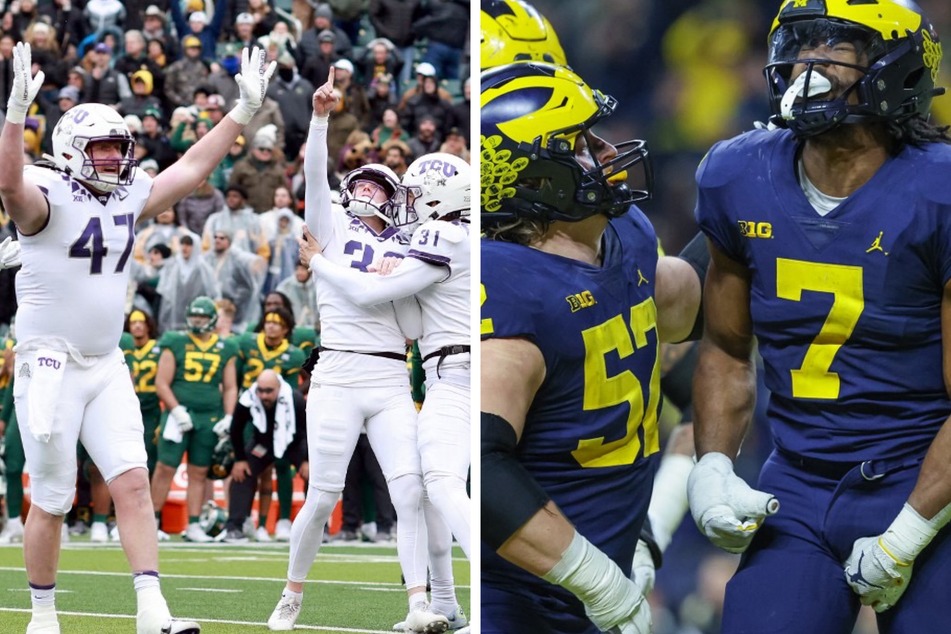 The stage for the College Football Playoff is set, and Big Ten champions Michigan are suiting up to take on No. 3 TCU in the New Year's Eve Fiesta Bowl semifinal.
The Wolverines are coming off their second-straight win over Rival Ohio State, which happened one week before Michigan defeated Purdue for the conference title, posting a perfect winning season for the first time ever.
While the Horned Frogs enter the playoff game after losing to Kansas State and thus missing out on a Big 12 title, the team is still hungrier than ever.
If history is any indication for the outcome of the showdown, it's going to be close in the first half. Heck, TCU may even lead at the end of the second quarter.
But ultimately, the Wolverines have too much power on both sides of the ball and have become notorious for closing out games in the second half.
A Michigan vs. TCU Fiesta Bowl thriller
Michigan is projected to wear down the Horned Frogs and their QB Max Duggan with the help of leading offensive player in running back Donovan Edwards as Blake Corum sits out with a season-ending surgery.
Duggan is undoubtedly a tough quarterback, unlike many in the Big Ten. Still, the Horned Frogs have not seen a defense like Michigan who only allowed just one of the last eight teams to score a touchdown in the second half – despite their easy playing schedule.
On the other hand, TCU has been the underdog for pretty much most of the season and still finished the regular-season undefeated. After losing their first game this season in the Big 12 Championship Game last weekend in overtime, will the Horn Frogs stun the college football world with a shocking upset?
The Fiesta Bowl will take place on December 31 at 4 PM EST on ESPN.
Cover photo: TOM PENNINGTON / MICHAEL HICKEY / GETTY IMAGES NORTH AMERICA / GETTY IMAGES VIA AFP