Exclusive: Georgia tight end Oscar Delp gets ready for the National Championship spotlight
Los Angeles, California - As playing the Georgia Bulldogs' tight end starter Darnell Washington is expected to be a game-time decision in Monday's College Football Playoff (CFP) National Championship game, freshman backup Oscar Delp will be ready to step in and take the field!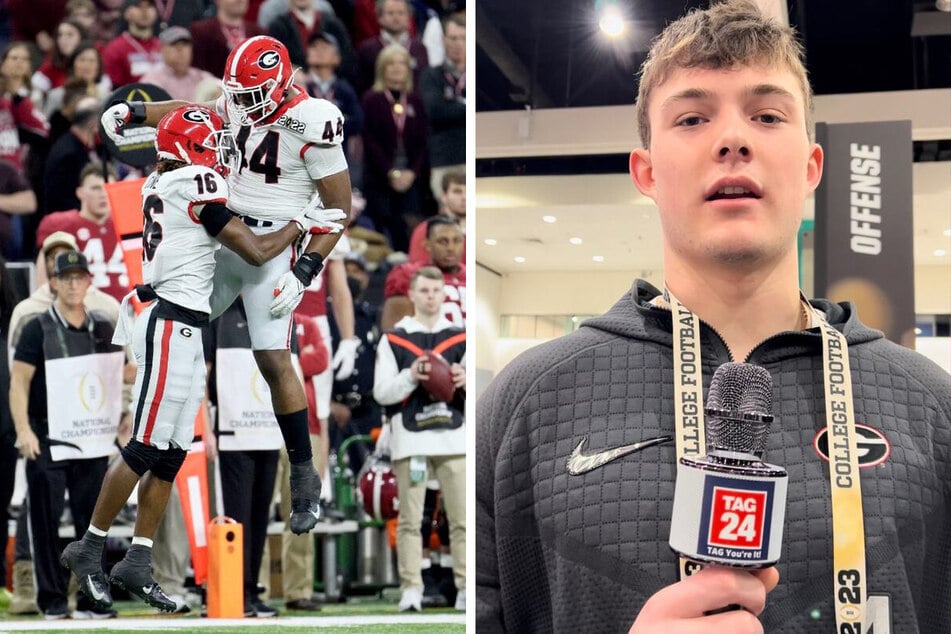 Recovering from an ankle injury sustained during the Bulldogs' semifinal Peach Bowl win over Ohio State, Washington hasn't practiced much in Los Angeles ahead of the CFP National Championship.
"We're hopeful to get Darnell [Washington] ready to play," Georgia head coach Kirby Smart told the media during a press conference. "He's continued to work really hard, done a lot of rehab. That's really all I can say. We haven't done much since we've been home, but I'm hoping he is able to play."
If Washington's injured ankle does in fact limit his playing time in Monday's championship game, freshman tight end Delp is prepared to fill the role as best he can.
"Composure is something our team has harped on this whole year," Delp told TAG24. "Not blinking, not batting, or looking past what's going on during the game. Just how we prepare every week and just being physical, I will be ready to play our style of football."
It was Delp who filled in for Washington during the Peach Bowl when the 6-foot-7 starter was taken off the field with an injury. Stepping right in, Delp played 21 of the most important snaps in his young college football career to date.
"We prepare for it [to fill in as starters] every week. It's the 'next man up' mentality," Delp said of replacing Washington. "I was ready. Everyone was counting on me, so I knew I had to step up."
More Georgia Bulldogs face "game-time decision" injuries in National Championship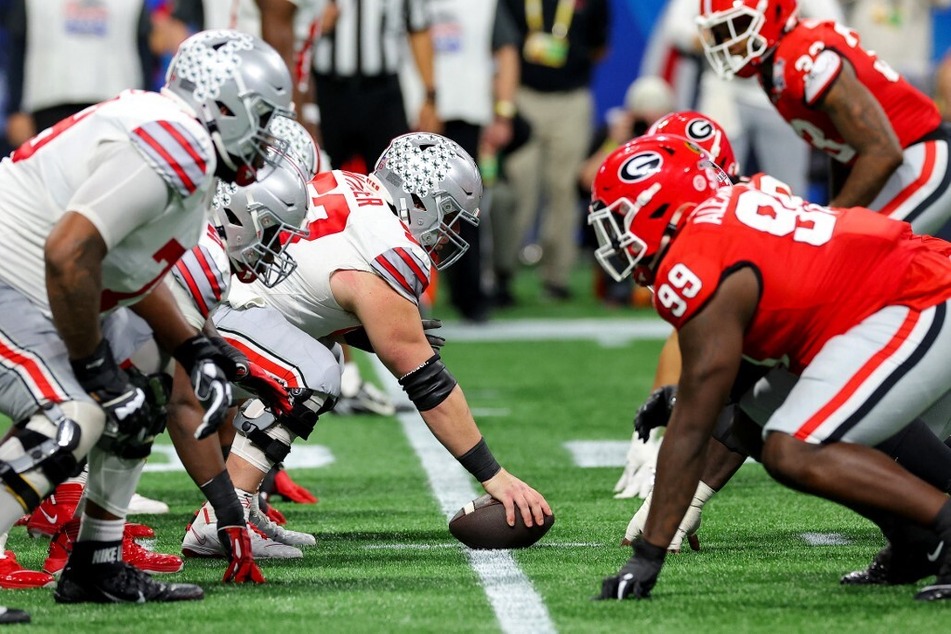 Like Washington, Georgia's superstar right tackle starter Warren McClendon has also been plagued with injury, and his involvement on Monday is also expected to be a Game Day decision.
McClendon has started in an impressive 37 games for the Bulldogs, the most of any other player on the team.
"Right now, I am just trying to get back into game shape," McClendon said on Sunday. "I feel good."
Georgia played without McClendon in the Peach Bowl due to an MCL injury he sustained in the SEC championship game. Sophomore Amarius Mims stepped in to start in his place.
McClendon will miss out on playing in Monday's championship game if his injury limits his playing ability.
"It was tough because I wanted to be out there with my brothers, but I've seen what they were doing and they were playing hard," McClendon reflected about not playing in the Peach Bowl.
He added: "I'm just trying to encourage them on the sideline and making sure to uplift everybody."
The National Championship game featuring the Georgia Bulldogs and the TCU Horned Frogs is set for January 9 at 7:30 PM EST at SoFi Stadium in Inglewood, California.
Cover photo: Collage: TAG24/Paris McGee Jr & ANDY LYONS / GETTY IMAGES NORTH AMERICA / Getty Images via AFP