Exclusive: Ohio State football legend Jordan Fuller breaks down the NFL Combine
Indianapolis, Indiana - The time has finally come for young college football players to prove they have what it takes to play on the sport's biggest stage: the NFL!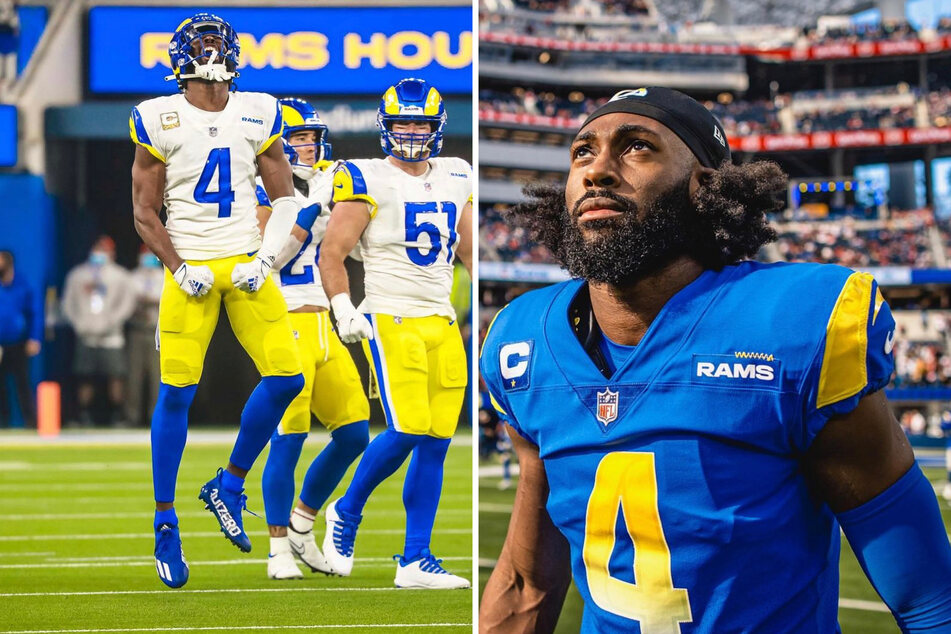 Before your favorite college football players put on their Sunday's best for the 2023 NFL Draft ceremony, they must first take part in the NFL Combine.
The Combine is an invite-only annual event that brings over 300 of the year's most hopeful NFL prospects to Lucas Oil Stadium – home field to the Indianapolis Colts.
There, future Hall of Famers and All-Pro selections will perform a week-long series of physical, medical, and mental tests to assess their physical and psychological intelligence.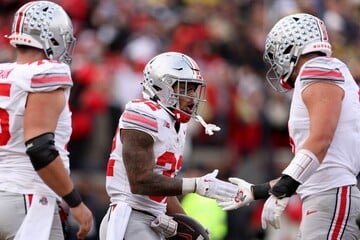 If players get a good evaluation during the showcase, it is likely that league scouts and team owners will take interest in them.
This is how Super Bowl LVI champion Jordan Fuller of the Los Angeles Rams earned his coveted spot in the league!
"I'm really blessed just being with the Rams honestly," Fuller told TAG24 NEWS. "It's by the grace of God."
The Ohio State football product, who finished his college career earning first team all-Big Ten, had a stellar showing at the 2020 NFL Combine, catching the attention of league scouts far and wide.
Going into his fourth NFL season with the Rams, safety Fuller spoke with TAG24 to break down what the week-long series is all about.
What are the physical field tests at the 2023 NFL Scouting Combine?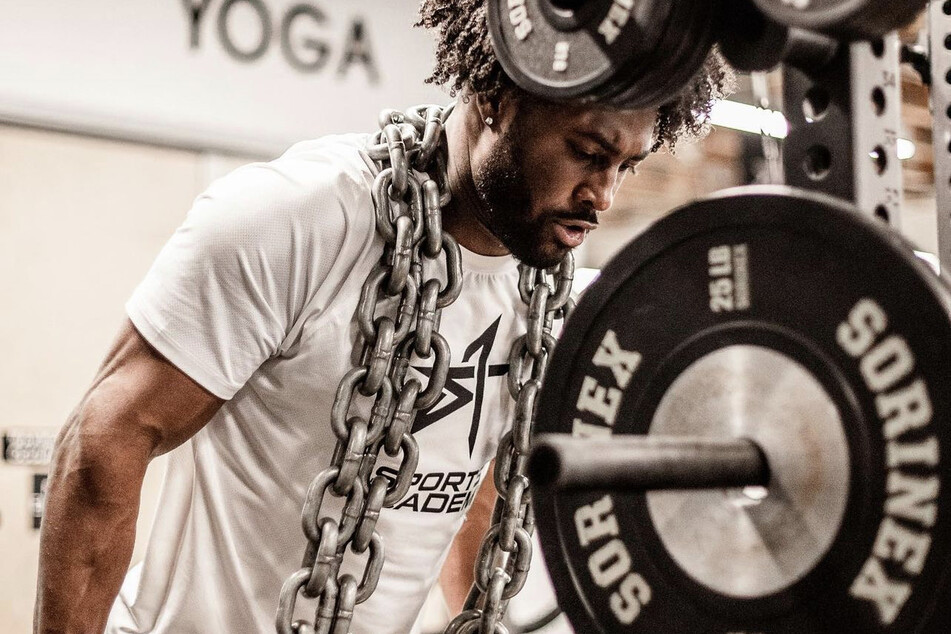 Among the most important elements of the NFL Combine are the positional workouts.
These workouts consist of physical drills that allow each player to perform skills that will be required of them in their desired position on the team.
The drills are broken down into the following categories: 40-yard dash, bench press, vertical jump, broad jump, three-cone drill, 20-yard shuttle, and 60-yard shuttle.
While these physical tasks may seem taxing to the average person, elite prospects are well-prepared through pre-combine training.
"Throughout Combine training, you train from the beginning of January to the beginning of March," the Super Bowl LVI team captain revealed. "So you have eight weeks to train, and they prepare you for every single drill you're gonna do."
A member of Ohio State's three-peat Big Ten championship winning team from 2016-19, Fuller was even more prepared for the Draft thanks to the years of hard work he invested on the field as a Buckeye.
"The actual drills on the field [during the Combine], we did a lot of that stuff at Ohio State," Fuller explained.
While hailing the Scarlet and Gray, Fuller's leadership on and off the field garnered him the opportunity to become a two-time team captain for the Buckeyes football team.
In a recent interview, current Buckeye safety Josh Proctor described Fuller as an "excellent big brother" who "detailed the game" to the younger generation of Ohio State players.
When asked what's the greatest advice he can give to future NFL Combine hopefuls, Fuller said: "Whatever it looks like to be operating at your full capacity - do that! Preparing for the Combine is just a few months of your life, so really lock in! With your nutrition, sleep, workouts, mental game - whatever it looks like for you - operate at your full capacity and through that you will be as confident as you can be! You'll give yourself the best shot and won't live with any regrets!"
NFL Combine prospects are tested for their off-field intelligence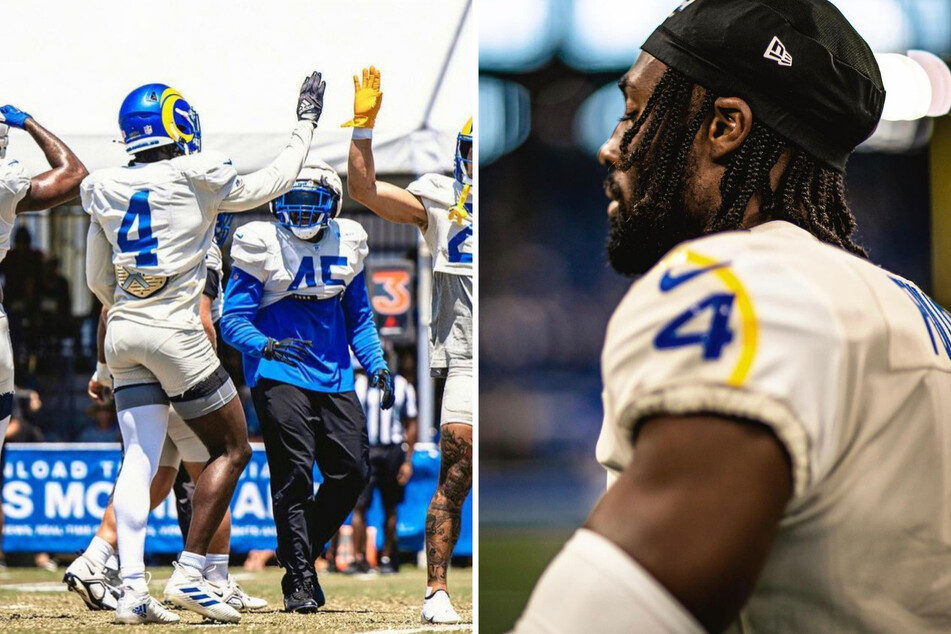 While the physical drills and testing garner the most attention among football fans, the NFL values players' cognitive abilities and intelligence just as much as their on-field talents.
Prospects are given a Wonderlic and/or Athletic Intelligence Quotient (AIQ) test during the Combine to gauge how well they react while under pressure with tight time constraints.
Though the league didn't administer the Wonderlic test in 2022, Fuller took the difficult exam during his Combine experience and aced it with flying colors.
As most NFL plays occur within 4–7 seconds, it's important to have players who can discern and execute the best course of action in a few short moments – ultimately, this could mean the difference between a big defeat and a glorious victory.
In one of Fuller's biggest breakout rookie performances, the Rams safety showcased his elite football IQ en route to earning his first NFL career pick.
Fuller sealed a 27-24 victory for the Rams when he intercepted his second pick off legend Tom Brady with less than two minutes left of the final quarter in a classic showdown between the LA Rams and the Tampa Bay Buccaneers.
Drafted during the year of the Covid-19 lockdown, Fuller wasn't given the traditional preseason set of games to prove his fullest potential on the field. As a result, the gridiron champion had to dig deep to show the football world what he's made of.
"Being drafted in the sixth round, there's not too many guys that get a lot of playing time," Fuller reflected. "I was blessed enough to start the entire season – even the first game – which is crazy and unexpected."
Prospects showcase their personality through interviews with NFL teams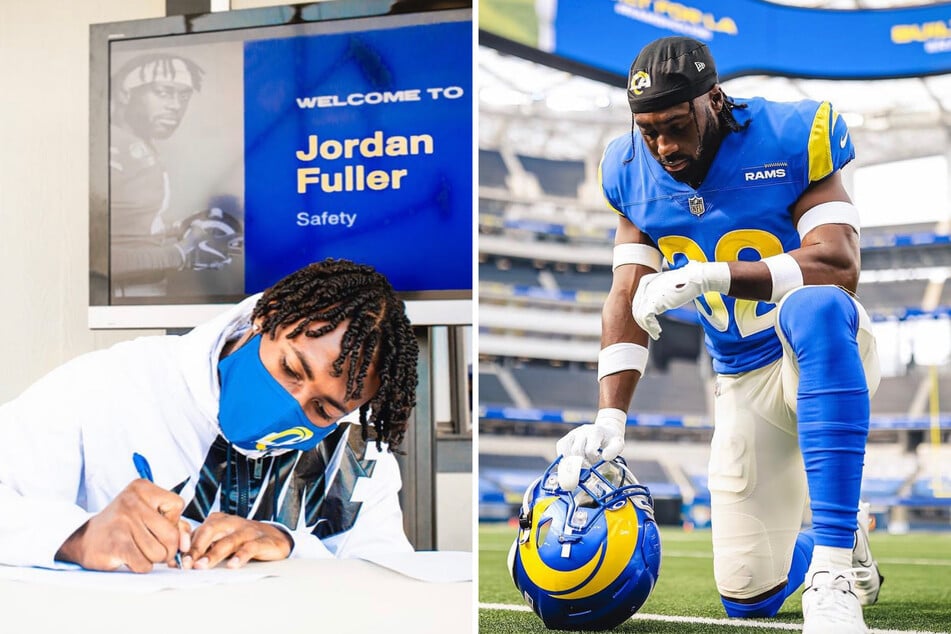 In Fuller's favorite event during the Combine, NFL teams have the golden opportunity to learn more about their future players through personal interviews.
From finding out a player's favorite music artist to their least favorite foods, NFL teams will use interviews to determine if a player is a good fit for their team.
"I was killing the interviews," said Fuller, who impressed league scouts when he drew back plays he learned during his personal interview.
A common technique used by NFL scouts to assess a player's attention to detail involves prospects being taught field schemes during interviews. The players are then expected to draw them back out at random times during their session.
Unfazed, Fuller easily drew out plays he learned from scouts during his short interviews, and ultimately impressed enough to land a roster spot on one of the hottest NFL teams.
"I've been really blessed with the Rams, I can't complain," Fuller said. "I've always just tried to play my hardest, and being here [with the Rams], it showed! I was a Captain in year two on the Super Bowl team, which was more than what I ever expected!"
The NFL Combine is set to take place from March 2-5, airing on the NFL Network.
Cover photo: Collage: Screenshot / Instagram / J_fuller4