Fired Northwestern coach Pat Fitzgerald seeks lawyer as faculty speaks out
Evanston, Illinois - The Big Ten's longest-tenured football coach Pat Fitzgerald has officially been fired from his alma mater Northwestern amid serious hazing allegations. But he's not going quietly, and some faculty members have also spoken out.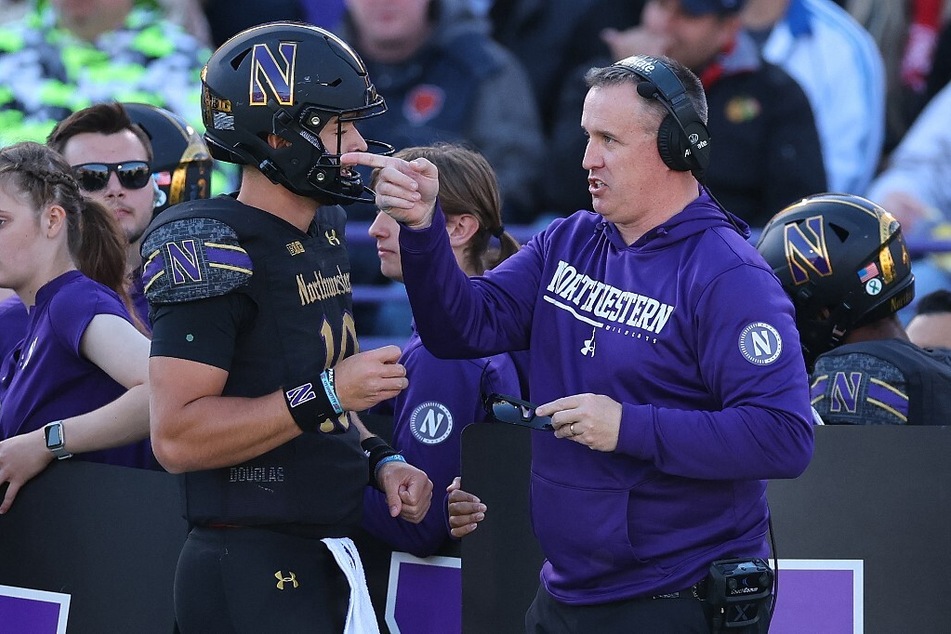 Fitzgerald's departure comes less than a week after he was given a two-week suspension without pay following an independent investigation that uncovered details of hazing within the program.

After a report from Northwestern's student newspaper provided shocking details of allegations made by former players, the university's president Michael Schill decided to completely dismiss the former head coach from the program.
"The decision comes after a difficult and complex evaluation of my original discipline decision imposed last week on Coach Fitzgerald for his failure to know and prevent significant hazing in the football program," Schill said in a statement. "The decision to originally suspend Coach Fitzgerald was mine and mine alone, as is the decision to part ways with him."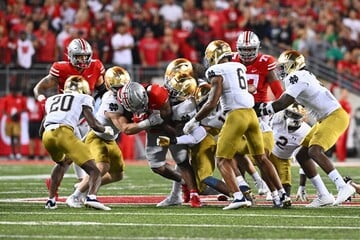 Disappointed by Schill's decision, Fitzgerald is fighting back! On Monday night, the winningest head coach in Wildcats football history revealed that he has retained a lawyer following his dismissal from the school.
"Given this unexpected turn of events, I have entrusted my agent, Bryan Harlan, and legal counsel, Dan Webb from Winston & Strawn LLP, to take the necessary steps to protect my rights in accordance with the law," Fitzgerald said in a statement.
Northwestern defensive coordinator David Braun will serve as the Wildcats' interim head coach for the 2023-2024 college football season.
Pat Fitzgerald's firing causes major stir among players and faculty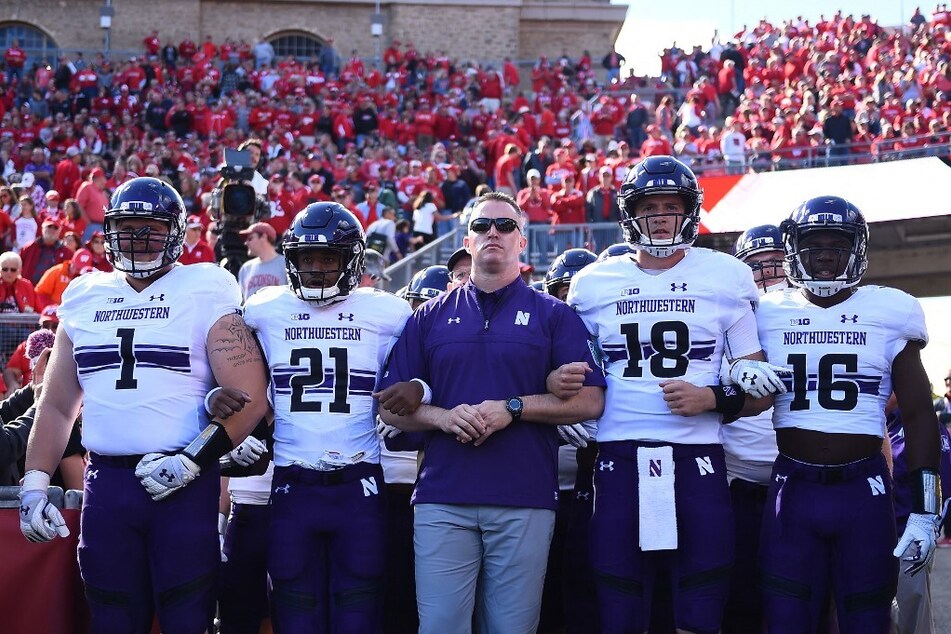 The firing of Pat Fitzgerald at Northwestern has the football program in shambles!
On Tuesday, reports surfaced that six Northwestern faculty members are asking for the hazing investigation report to be made public, per Adam Rittenberg of ESPN.
On Monday night, current Wildcats players flooded social media to voice their frustrations towards President Schill and athletic director Derrick Gragg over their former and current coach's dismissal.
"To zoom in to make a statement like this and leave before allowing time for questions has me baffled… terrible," tight end Charlie Mangieri tweeted, referring to the teams quick Zoom meeting about Fitzgerald's departure.
"Dr. Gragg and President Schill - Hope vacation is treating you well. Next time you fire a head coach, make an effort for at least ONE of you to be there. Goes a long way," lineman Peyton Warford added after neither the president nor athletic director made efforts to meet with the team after firing their head coach.
While a number of current players were devastated and overwhelmed with emotions about the coaching loss, not all members of the Wildcats community were seemingly upset.
Ramon Diaz Jr., a Latino lineman who hailed for Northwestern from 2005 to 2008, recently spoke out against Fitzgerald's team culture as a non-white member of the football team.
"I didn't feel like I could be anything other than white," Diaz told The Daily Northwestern. "We never felt like we could be ourselves. We had to fit in by being white or acting white or laughing at our own people."
Per The Daily Northwestern, other players also spoke out against Fitzgerald and the team culture under his leadership, revealing that the "racism on the team was often blatant."
Cover photo: Michael Reaves / GETTY IMAGES NORTH AMERICA / Getty Images via AFP