Michigan football's latest diss against Ohio State rivals gets blasted by Buckeyes fans
Columbus, Ohio - The heated Ohio State vs. Michigan college football rivalry isn't dying anytime soon, after Michigan football's latest diss.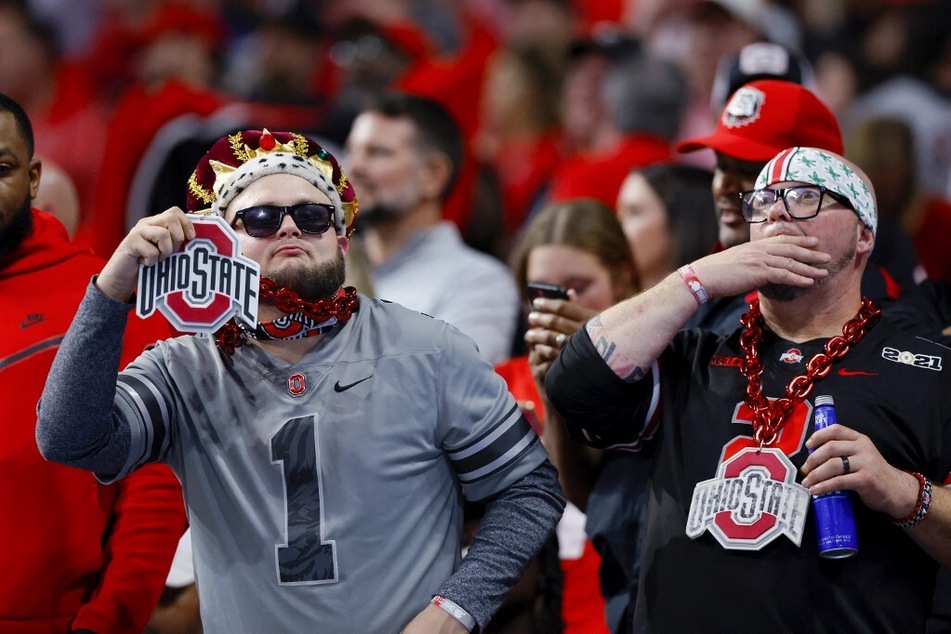 After Ohio State football has largely dominated their Michigan rival over the past decade, the Wolverines have recently flipped the script.
This coming season, Michigan will be coming off back-to-back wins against the Buckeyes, and now in the offseason, they aren't letting up on their trash talk.
After defeating Ohio State 45-23 in November, Michigan football players planted a Blue Michigan flag in the middle of the Buckeyes' football field.
Now, that same flag is being housed at the Michigan Football Museum - and being seen as disrespect in the highest form.
Ohio State fans are fuming across social media over the stunt, using Michigan's new move as more motivation to rev up Buckeye Nation in hopes of a win over the Wolverines this season.
"I'm not mad. I'm just wondering why Ohio State didn't do that after their victories in Ann Arbor," one fan wrote online. Another Buckeyes fan threw shade, tweeting, "We want titles. They're satisfied with less."
"This is what happens when you win twice in two decades," another Buckeye fan added with sarcasm.
"They don't win anything nationally so this makes sense to put in their trophy case lol," another Buckeye fan tweeted.
Perhaps making Ohio State fans feel better, Michigan football has lost six straight bowl games from 2016-2022. Still, the Wolverines won the Michigan-Ohio State rivalry's bragging rights most recently.
Both teams are certainly looking ahead to their annual showdown this November.
Cover photo: Todd Kirkland / GETTY IMAGES NORTH AMERICA / Getty Images via AFP