Notre Dame's new quarterback Sam Hartman settles in amid team's major blow
Notre Dame, Indiana - Wednesday marked Notre Dame football head coach Marcus Freeman's first spring practice with the Fighting Irish's new record-breaking quarterback, Sam Hartman.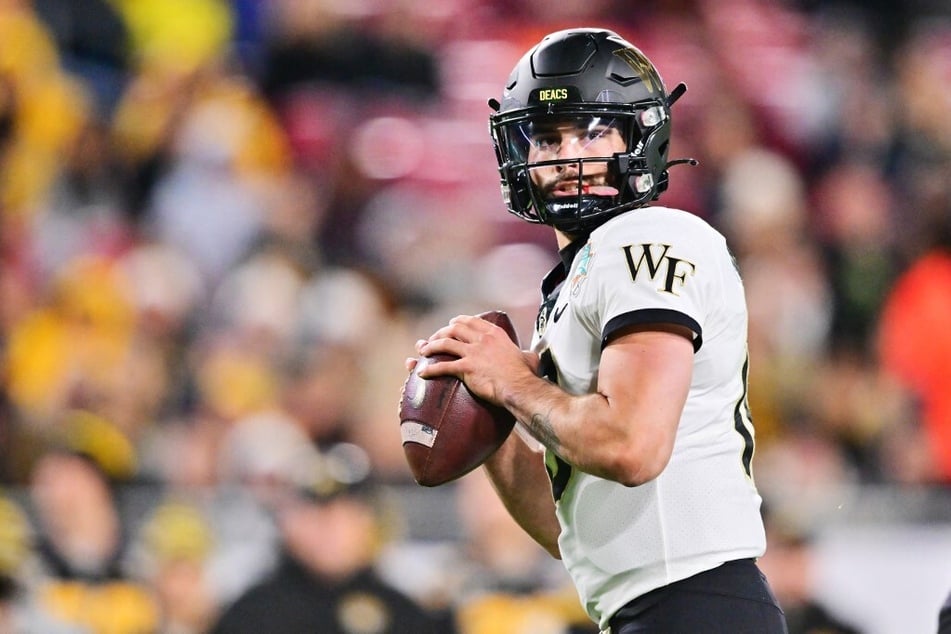 The former Wake Forest standout is set to become one of the hottest passers in college football next season after transferring to Freeman's Notre Dame team. Yet, Freeman still expects there to be a quarterback competition between Hartman and Tyler Buchner.
"I'm really excited to see this quarterback competition as we move forward," Freeman said at Wednesday's press conference.
Hartman leads the Football Subdivision (FBS) in career passing yards (12,967) and touchdowns (110). While he is a fifth-year veteran on the field, Hartman is a newbie to the winning culture of the Irish football.
"He's like a freshman, it's new," Freeman told reporters on Wednesday. "I was joking with him, this is his sixth spring ball, but you're at a new place, a new system, still figuring out where to go, what a drill is called, so you can see him at times just trying to say, 'OK, where are we going, what's the drill, what are we doing, how many plays?'"
Despite the fact he's still adjusting to Notre Dame after four years with Wake Forrest football, Hartman threw stellar passes to multiple targets at Wednesday's practice.
"He's got some natural ability when he throws the ball and when he plays the game of football," Freeman said of his new passer Hartman.
He added, "You'll see the leadership traits that he possesses grow because I know he has them. He's a leader the first time you meet him. You can tell that he really commands respect."
Notre Dame Linebacker Will Schweitzer medically retires from the team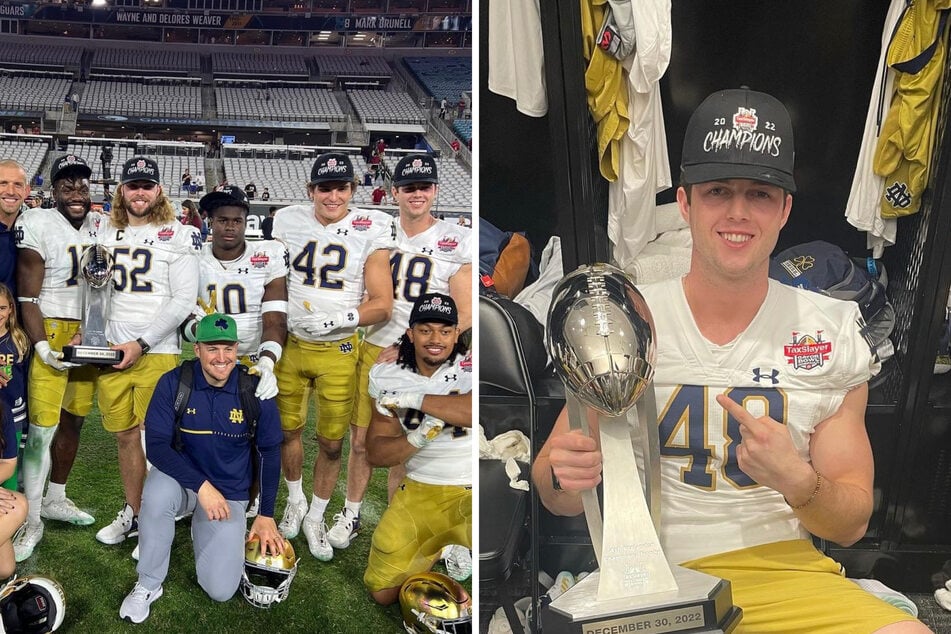 Notre Dame football was dealt a major blow ahead of Wednesday's spring practice when linebacker Will Schweitzer announced his medical retirement from the team via Twitter.
"Today, I am announcing my medical retirement from Notre Dame football," he wrote.
"In September, I suffered a non-football related medical event caused by a congenital heart condition called a PFO. By the grace of God, I have made a full recovery. However, after careful consideration with my family, doctors and coaches, we have decided it is best for me to step down from an active player role.
Schweitzer will continue to pursue a business degree from Notre Dame's Mendoza College of Business, and said he plans to "remain a member of the Notre Dame football family in a supporting role."
As Notre Dame begins their preparation for the 2023-24 college football season, fans can get a taste of what's to come at their annual Blue-Gold Game on April 22 at Notre Dame Stadium.
Cover photo: Collage: Julio Aguilar / GETTY IMAGES NORTH AMERICA / Getty Images via AFP / Screenshot / Instagram / willschweitzer48