Texas' Arch Manning's quarterback hype halts as his role becomes clear
Austin, Texas - Will the Longhorns' highly touted newcomer Arch Manning land the starting quarterback position at Texas as a true freshman in the 2023-24 college football season?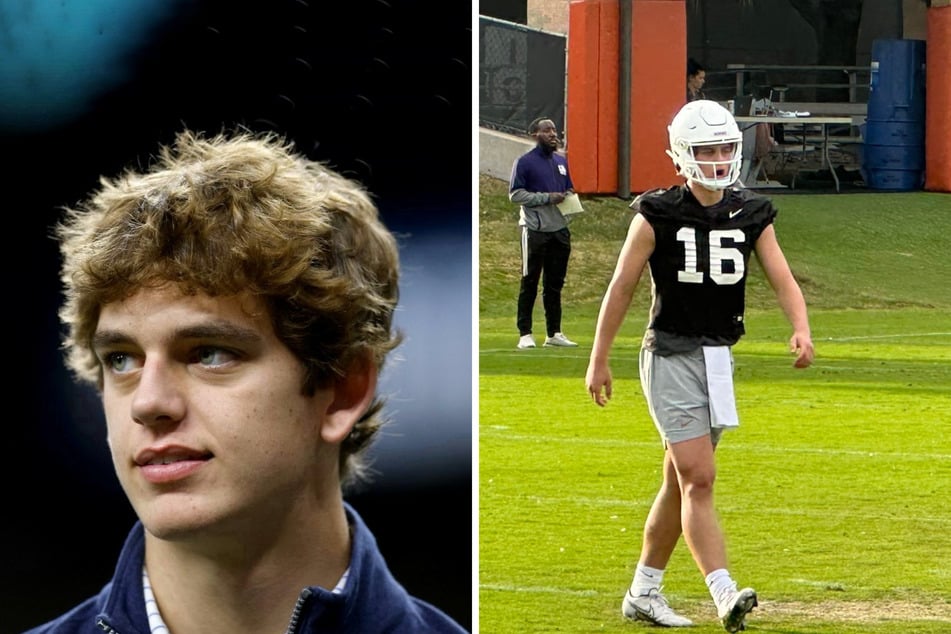 As the well-known nephew of NFL greats Eli and Payton Manning, Arch might be the golden child of the 2023 recruiting class.
But when it comes to his role on Texas' bench, he just may have to take the back seat to the Longhorns' more established passers Quinn Ewers and Maalik Murphy.
Following the team's first spring practice, Texas head coach Steve Sarkisian said that the starting quarterback position was wide open for Ewers and Manning to earn the job.
At the time, redshirt freshman Murphy was sidelined due to injury.
However, Murphy is now back on the field throwing reps, and has apparently managed to bump Manning down a spot in the quarterback depth chart.
On Tuesday, Murphy's first day back on the field since his injury, Manning was reportedly receiving third-team reps, followed by Murphy's second-team reps, and incumbent Ewers had first-team reps.
"It was great to have Maalik back out there," Sarkisian said of Murphy's return. "We've got a long way until we play in September. Ultimately, can Maalik push Quinn? Of course, he can. How far can he take it?"
Texas freshman quarterback Arch Manning benefits from early enrollment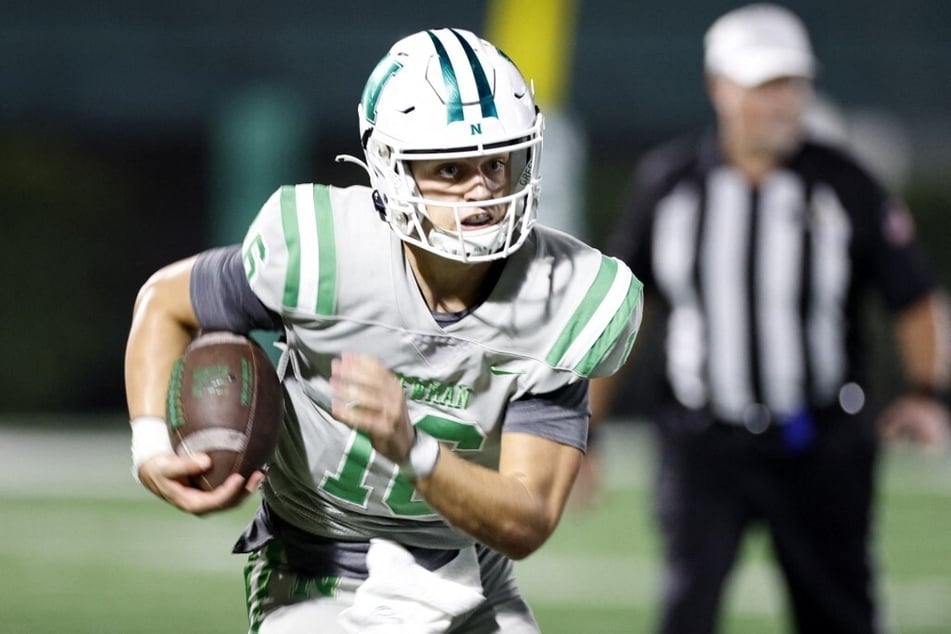 Manning recently opened up about forgoing the second semester of his senior year in high school to enroll early at Texas.
Early enrollment has become an increasingly common move for college football players and gives athletes the ability to get a feel for college life before college football kicks off in the fall.
"Graduating early, it's definitely been a great head start for me," Manning said in a video on the team's Twitter account. "Coach Becton and his staff have been very helpful. I've gotten bigger, faster, and stronger. He's going to push you, and he wants what's best for you. He asks you the first day you're here, what do you want to do, and what are your goals? He's going to help you get there. That's his job. He's the best."
With his early arrival on campus, Manning has been able to hit the Longhorns' weight room, receive early access to a college nutrition program before other newcomers on the team, and participate in spring practices.
"I feel like I'm in the best shape of my life right now," Manning said. "My body's feeling good."
Manning is expected to take the field for the first time at the Texas Football Orange-White Game at DKR Texas Memorial Stadium on April 15 at 1 PM local time.
Cover photo: Collage: Sean Gardner / GETTY IMAGES NORTH AMERICA / Getty Images via AFP / Screenshot / Twitter /InsideTexas