Texas Football's monstrous trio of quarterbacks breaks the internet with epic pre-Fall Camp pic
Austin, Texas - Saddle up, Longhorns fans! The Texas Football team is gearing up for their fall camp, and guess who's armed, dangerous, and ready to rock the gridiron? The talented "Big 3" quarterbacks.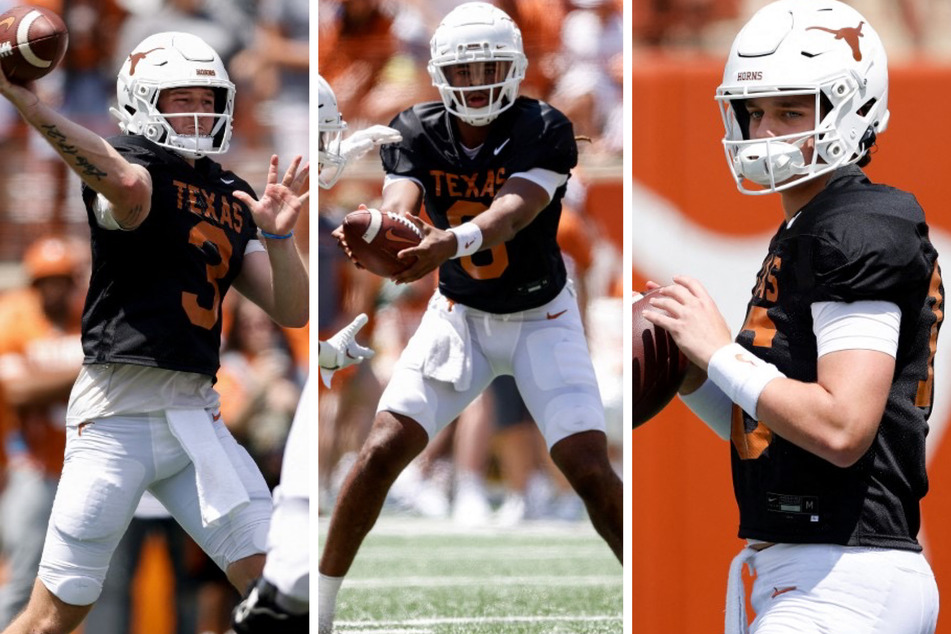 Last month, Texas quarterbacks Quinn Ewers, Maalik Murphy, and Arch Manning went viral after a hunky photo of the passers flexing during a sweaty workout was plastered all over the internet.

In the photo, freshman Arch Manning posed as arguably the most ripped of the group, while Maalik Murphy monstrously towered over his teammates, sending fans into a tizzy!
Now, the passers are going viral again after the football program tweeted another tough picture of the Longhorns' top three quarterbacks.
"Summer conditioning [check], Ready for fall camp," Texas Football tweeted.
Longhorn fans, your trio looks ready to go for the 2023 season!
Fans react to Texas quarterbacks' epic photo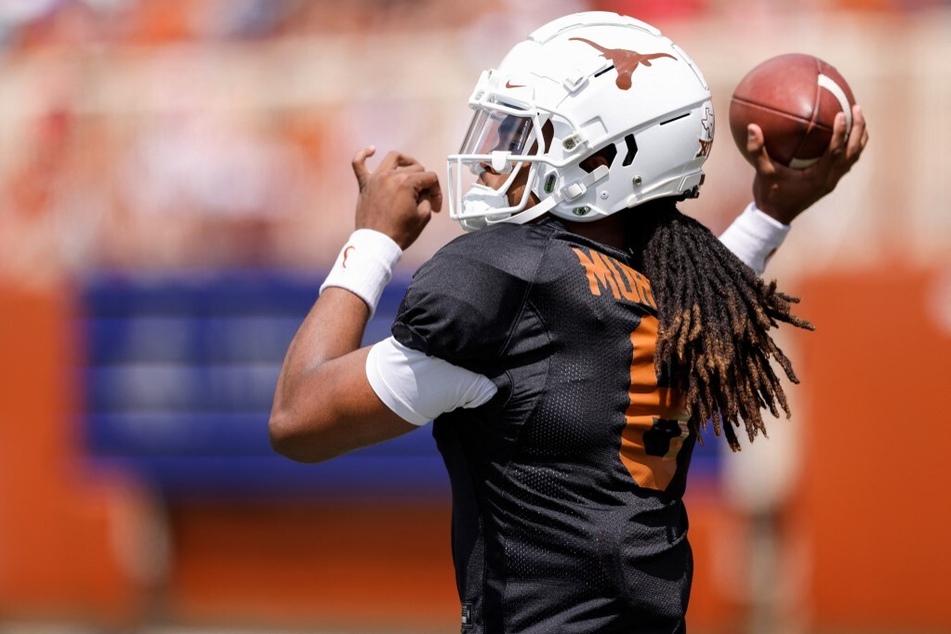 With summer conditioning behind them, Texas football quarterbacks Ewers, Murphy, and Manning are ready to destroy fall camp.
Longhorn fans are confident about the program's future as it lies in the hands of the trusted passers.
"Gonna tell my kids these were the Avengers," one fan hilariously tweeted.
"Sark had Jalen Hurts, Tua, and Mac Jones just like this. Malik FCKN Murphy might be the one," another raved.
"When all 3 of these QBs are first round draft picks >>> We're the new QBU. Y'all be afraid now. #SEC," another fan added.
Texas Longhorn fans can get ready to cheer in DK Stadium as the team will open the season on Saturday, September 2 against Rice University at 3:30 PM ET.
Cover photo: Collage: TIM WARNER / GETTY IMAGES NORTH AMERICA / GETTY IMAGES VIA AFP