Texas running back Bijan Robinson ramps up big NFL buzz with Instagram post
Philadelphia, Pennsylvania - Will former college football star running back Bijan Robinson become the newest running back for the Philadelphia Eagles?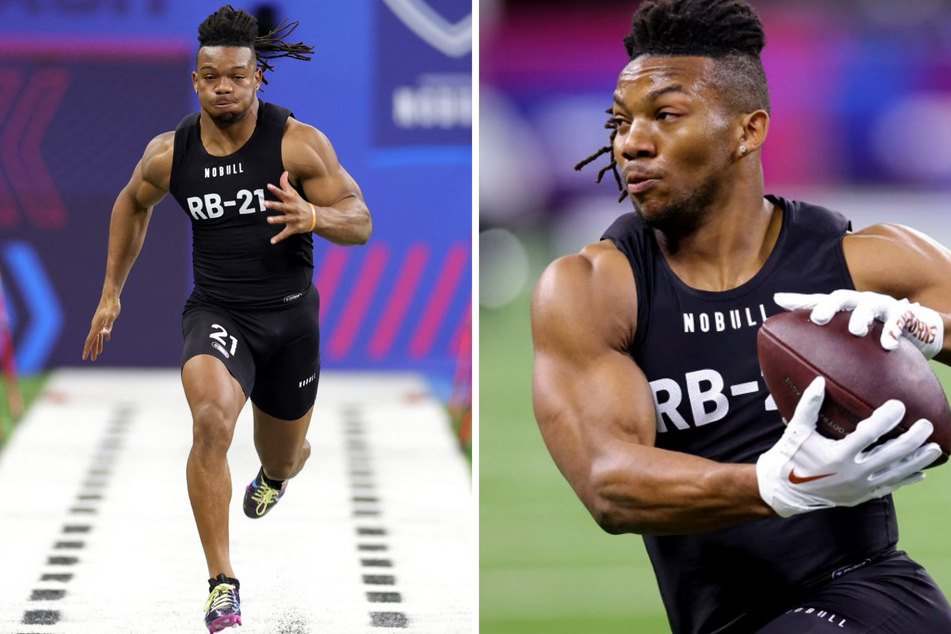 On Monday night, Robinson posted on his Instagram story that he was in Philadelphia, ramping up speculation over where the athlete will call his new home.
More interestingly, the touted tailback's post was a photo directly in front of Lincoln Financial Field, the home stadium of the city's NFL team the Eagles.
Robinson's story quickly caught the attention of fans who set the internet buzzing, hoping his Philadelphia visit was a good sign for the upcoming NFL Draft.
Low and behold, on Tuesday afternoon, Robinson's visit was confirmed to be a pre-draft visit to the Eagles.
With the departure of former Eagles running back Miles Sanders via a trade to the Panthers, the Eagles are now in search of a new go-to player in the backfield.
After a stellar college season and NFL Combine showing, Robinson just may be the perfect candidate!
What are Bijan Robinson's college football stats?
During his final year at Texas this past season, Robinson logged a total of 1,894 yards (1,580 rushing) and 20 touchdowns (18 rushing).
The 21-year-old wowed at the recent NFL Combine with one of the best showings among players of his position, highlighted by his on-field drills.
Projected as a first round pick, Robinson can will likely hear his name being called early at the 2023 NFL Draft set for April 27–April 29 in Kansas City, Missouri.
Being called to play for the Philadelphia Eagles now seems likely too.
Cover photo: Collage: STACY REVERE / GETTY IMAGES NORTH AMERICA / GETTY IMAGES VIA AFP