College football: USC joins TCU, Georgia, and LSU as conference championship contender
New York, New York - On a nerve-wrecking weekend of college football, USC and TCU held off their conference rivals to earn big wins and a ticket to the conference championships in early December.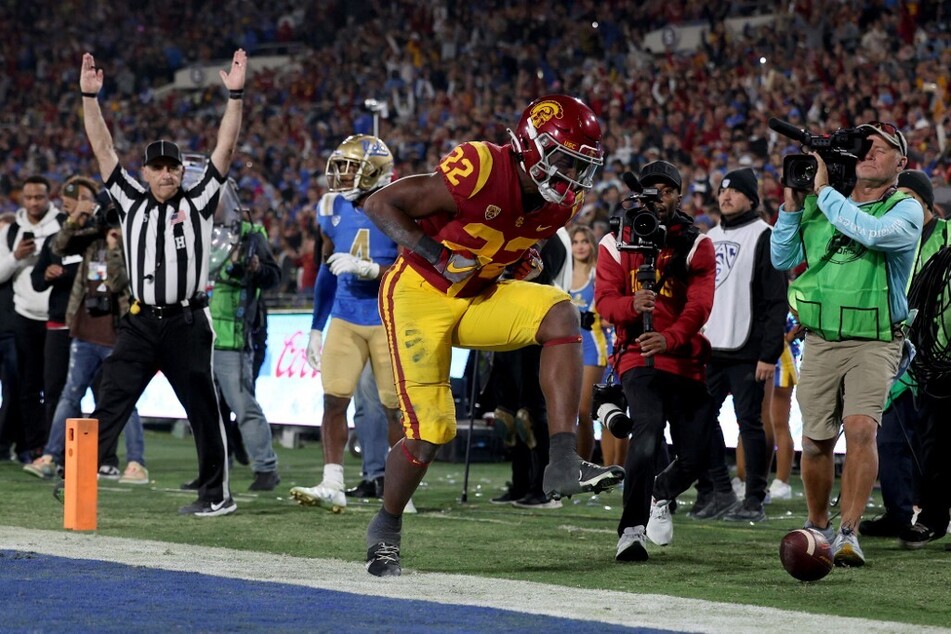 In the sunny side of the West, touchdowns were traded back and forth, turnovers were forced, and field goals were missed.
But in one of the most dizzying nights of the crosstown rivalry between USC and UCLA to date, it was the Trojans who won the battle with a 48-45 victory that clinched a ticket to the Pac-12 title game.
Led by Heisman candidate Caleb Williams, who finished with the most total yards (502) by any player in the series history, the Trojans will join the nation's best as conference championship contenders.
Meanwhile, unbeaten TCU clinched its berth in the Big 12 championships with a huge upset against Texas.
No. 4 in the College Football Playoffs rankings, the Horned Frogs performed strongly this season and are projected to win out the season.
While TCU will have to wait for next week wins to see who they will play against for the conference title, the championship stage for fellow Power 5 conferences SEC and the ACC is already set.
No. 1 ranked Georgia will take on No. 6 LSU for the SEC championships and a playoff berth, and Clemson and North Carolina will go head-to-head for the ACC championship crown.
In the Big Ten, No. 2 Ohio State and No. 3 Michigan will face off in the biggest top-ranked game of the entire college football season. This winner takes all battle sees the two rivals fight for the conference division title and a playoff spot.
Cover photo: Harry How / GETTY IMAGES NORTH AMERICA / Getty Images via AFP