College football: Top 4 teams remain in good standing at CFP selection's halfway point
New York, New York - The third edition of the College Football Playoff (CFP) rankings were released, and the top five teams remain unchanged with only two more weeks left of the regular season.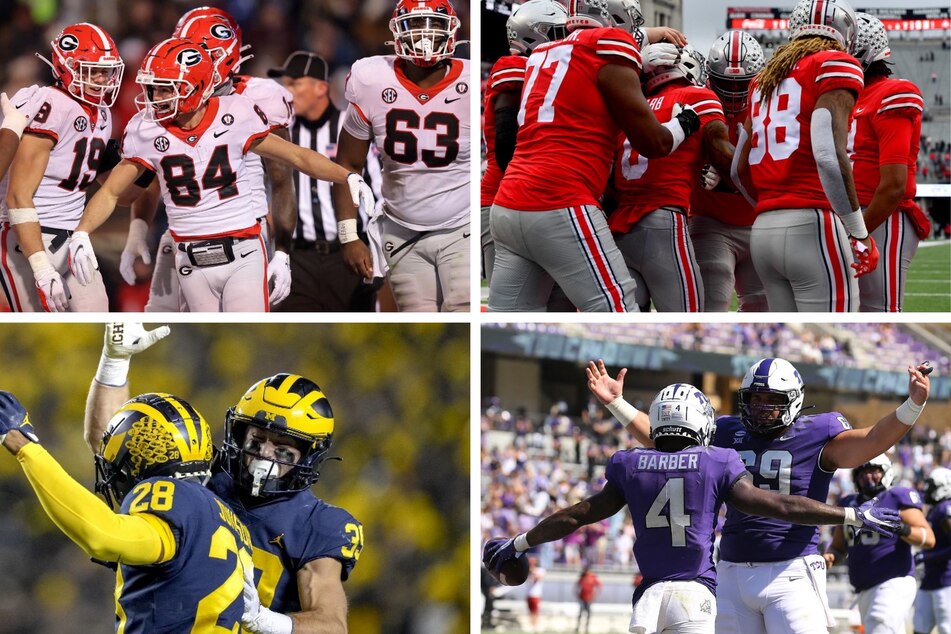 After a solid showing during Week 11 of the season, the CFP selection committee has decided to keep the top five best teams the same, while the rest of the top 10 saw quite a shift.
In the third ranking that was broadcast on ESPN Tuesday night, the current playoff eligible teams are as follows: No. 1 Georgia, No. 2 Ohio State, No. 3 Michigan and No. 4 TCU all remain in solid standings as the nation's only undefeated teams.
Sitting right outside the top four is Tennessee at No. 5. The Vols are currently the highest-ranked one-loss team, while LSU stole Oregon's No. 6 spot after the Ducks fell to Washington.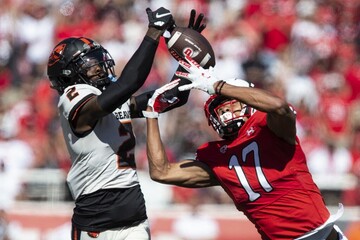 The Tigers are the highest-ranked two-loss team thus far and even clinched a trip to the SEC championship game after defeating Arkansas 13-10.
Rounding out the top 10 is USC in the No. 7 spot, with Alabama securing No. 8, Clemson taking No. 9, and Utah landing at No. 10.
With three more rankings to come – including the release of the final top 25 following the conference championship games – the playoff rankings are set to see a huge change when No. 2 Ohio State faces No. 3 Michigan.
The Buckeyes will host the Wolverines at the Shoe on November 26, and the winning team will be awarded a trip to a Bowl playoff game.
The losing team will then have to fight for a playoff nod from the selection committee who will then compare the loss to Tennessee's one-loss record and season schedule. The Vols are the current favorites to enter the top four rankings barring any mistakes in the final weeks to come.
Before the big Ohio State v. Michigan showdown during Week 13, the Buckeyes will travel to Maryland on Saturday for a 3:30 PM ET kickoff, and Michigan will host Illinois at noon ET on Saturday.
Cover photo: JONATHAN BACHMAN / BEN JACKSON / NIC ANTAYA / RICHARD RODRIGUEZ / GETTY IMAGES NORTH AMERICA / GETTY IMAGES VIA AFP