Ohio State's quarterback set-up will look different next season – here's why
Columbus, Ohio - Ohio State football's new quarterback set-up is set to look different from last year, with coach Ryan Day looking for his next passer to make more plays on the ground.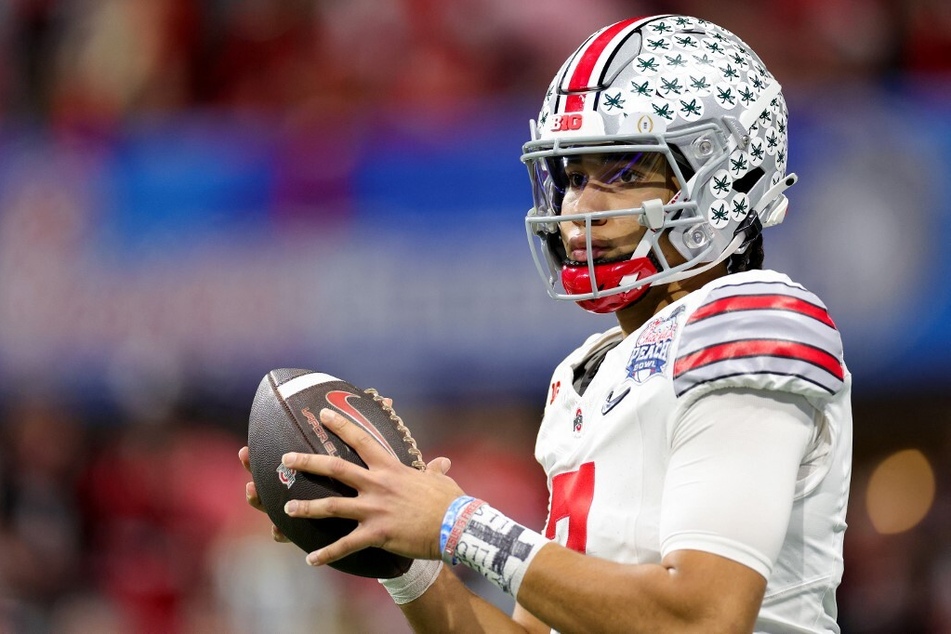 Day might have found missing secret to taking the already-strong Buckeyes offense up another level.
When former Ohio State quarterback CJ Stroud reflected on college his career at the NFL Combine earlier this month, the Buckeye legend revealed that he wished he ran the ball more as a passer.
Understanding that Ohio State's offense can be a different beast with a dual-threat quarterback, head coach Ryan Day will now look for his next quarterback to be a playmaker with his feet also.
"I think any time a defense has to account for the quarterback, then you've got what you want to be done in the run game," Day told reporters.
"What's really the X-factor on offense is when the quarterback is moving... You have to get a feel for what that is: How long do you stay in the pocket? When do you escape? When do you launch yourself for the first down? When do you protect yourself?"
Kyle McCord and Devin Brown facing shift in approach
With the competition to become the next QB1 heating up, current Buckeye quarterbacks Kyle McCord and Devin Brown will now have to learn to run when they can and without getting a hit.
Without it, the passer who lacks the most athleticism on his feet just may be kissing the starting quarterback position goodbye.
While it's expected that Day, quarterbacks coach Corey Dennis, and offensive coordinator Brian Hartline all have their favorite for the position so far, the competition for the job is still as open as it was when Stroud announced his decision to turn pro.
College football fans can get a sneak peek of the future of the Buckeyes offense with quarterbacks Kyle McCord and Devin Brown both set to play for the annual Scarlet and Gray spring game on April 15 at 12 PM EST.
Cover photo: CARMEN MANDATO / GETTY IMAGES NORTH AMERICA / GETTY IMAGES VIA AFP