NCAA Football: Oregon suffers upset after getting outworked by Stanford in overtime!
Stanford, California - The Stanford Cardinal needed a little extra time at home, but they did indeed upset the University of Oregon Ducks in one of the biggest wins in college football this weekend.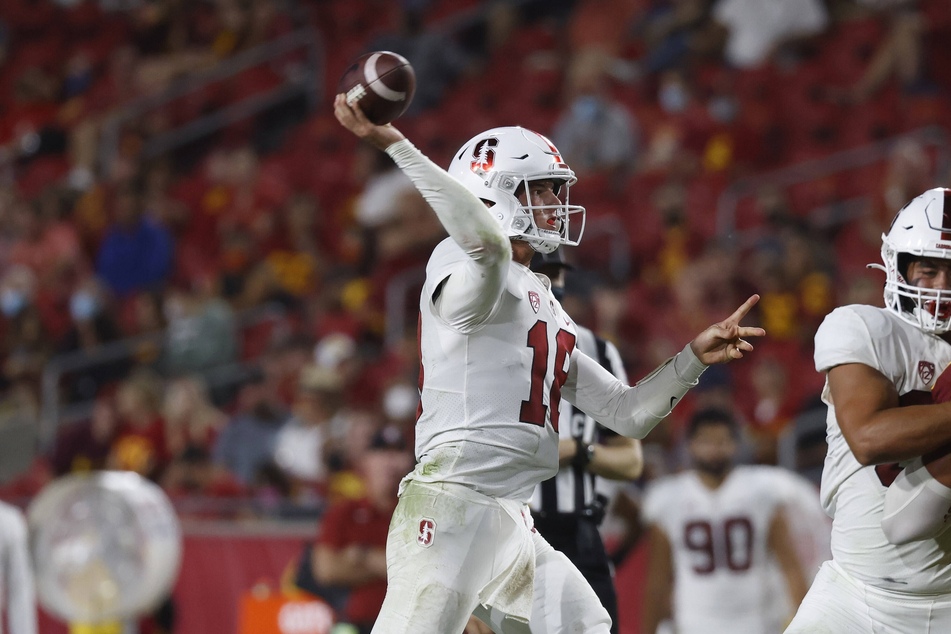 The undefeated third-ranked Ducks traveled into Stanford looking to keep their 4-0 record intact, but the Cardinal had other ideas, shocking many with a 31-24 win in overtime!
Stanford's sophomore quarterback Tanner McKee (20) was in command of his team's offense, completing 20 of 36 pass attempts for 230 yards and three touchdowns, one of which would be the game-winner for the unranked Cardinal.
Stanford got out to a comfortable lead by taking control in the first quarter to lead 10-0 after one.
But Oregon opened up the second quarter by getting on the board thanks to senior quarterback Anthony Brown's two rushing touchdowns. He finished 14-for-26, 186 yards, one interception, but 35 yards on the ground to go with his two scores.
The Cardinal eventually answered back when backup quarterback Isaiah Sanders scored a two-yard rushing touchdown to keep Stanford ahead 17-7 at the half.
The Ducks stormed back to take the third quarter and then in the fourth, their first lead with nine and a half minutes to play after Brown's second touchdown.
McKee was able to lead his team down the field in an attempt to tie the game, and thanks to some late-game miscues from Oregon, the Cardinal knotted things up at 24-24 as Elijah Higgins caught a 2-yard pass for McKee's second touchdown.
Stanford got the ball back to start the extra time and marched down the field for McKee's third score, a 14-yard touchdown pass to John Humphreys, for the seven-point lead. The Cardinal defense held off the Ducks' attempt to answer back for the upset victory.
On Friday, Stanford goes on the road to take on the Arizona State Sun Devils, while the Ducks welcome the California Golden Bears on October 15.
Cover photo: IMAGO/ZUMA Wire