NCAA Football: The Georgia Bulldogs savage the Razorbacks with another shutout
Athens, Georgia - The University of Georgia is still undefeated through five weeks of the 2021 college football season, playing for another shutout, this time against their SEC Conference rivals from the University of Arkansas.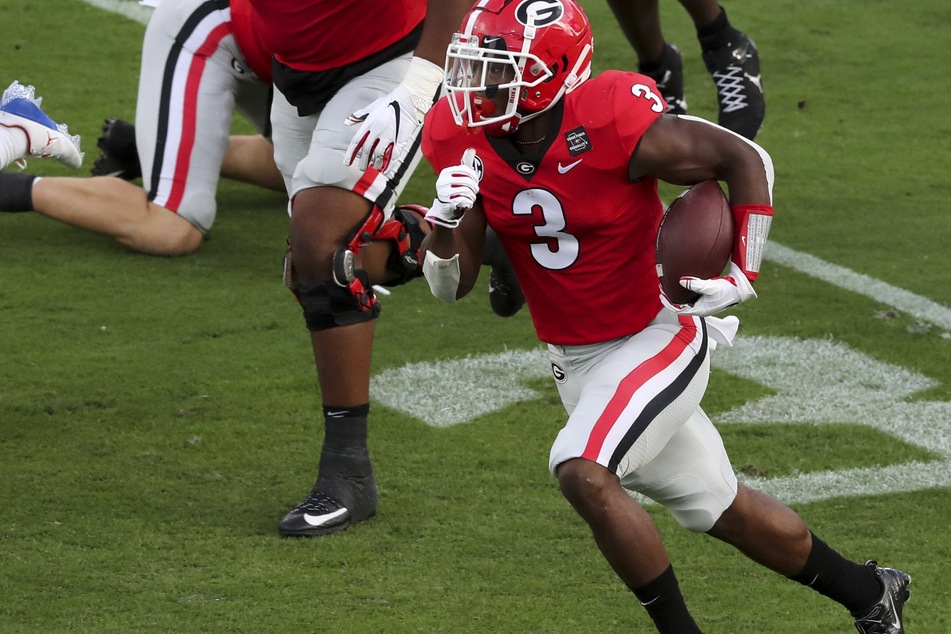 The Bulldogs routed the Razorbacks 37-0 on Saturday to improve their regular season record to 5-0, while Arkansas suffered their first loss of the year to fall to 4-1.
The number-two ranked Bulldogs are threatening the top spot in the FBS poll, held by the Alabama Crimson Tide.
After a close 10-3 win over Clemson to open the season, the Bulldogs have gone on to average 41 points per game over their opponents. Their defense has only allowed a total of 23 points over those five games as well.
As for Saturday, Georgia took an early 21-0 lead after one quarter, much like the hot start they had only a week ago over Vanderbilt.
Junior running back Zamir White (22) was the top guy for the Bulldogs, getting into the end zone three times during the game. He finished the day with 16 carries for 68 yards, two rushing touchdowns, and even a touchdown return off of a blocked punt late in the first quarter.
Jack Podlesny, Georgia's junior placekicker, was flawless as he made all three of his field-goal attempts as well as all four of the Bulldogs' extra-point tries.
Meanwhile, the Razorbacks' offensive gameplan was virtually non-existent. This was painfully obvious from their punter kicking for 296 yards, over four times as many as the two quarterbacks Arkansas used in the game.
To add insult to injury, all six of Georgia's rushers combined for 273 total yards, compared to Arkansas' 75 in the game. Sophomore running back Kendall Milton pitched in for 48 yards off 12 carries and a touchdown.
Next Saturday, the Bulldogs head to Auburn to take on the Tigers while the Razorbacks will go on the road to face the Ole Miss Rebels.
Cover photo: IMAGO/ZUMA Wire