NCAA Football: The Razorbacks run all over the Longhorns at home for a surprising win
Fayetteville, Arkansas - The University of Arkansas Razorbacks didn't show any mercy to the visiting Texas Longhorns, making an example out of one of the nation's top football teams.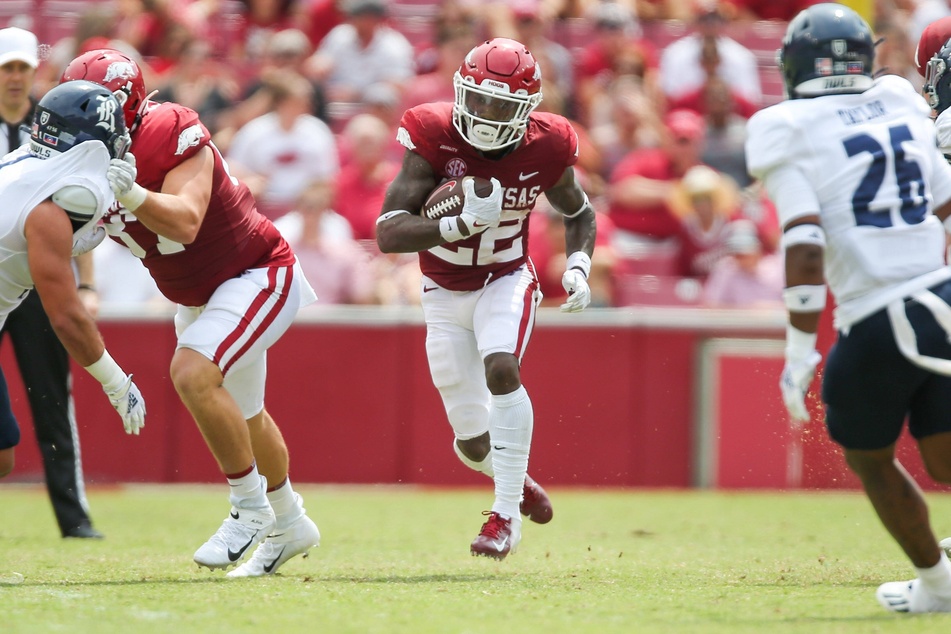 The Razorbacks beat down the Longhorns 40-21 on Saturday, dominating their former Southwest Conference rivals not just on the scoreboard, but also on the stats sheets.
Arkansas sophomore quarterback KJ Jefferson (20) had a less than spectacular game as he completed only 14 of 19 pass attempts for 138 yards and an interception, but that didn't matter since his running game carried more than enough of the offensive load to lead the Razorbacks to an easy victory.
Four Arkansas running backs – junior Trelon Smith, freshman Raheim Sanders, freshman AJ Green, and sophomore Dominique Johnson – each ran for a touchdown, part of an all-round effort that just couldn't be stopped by Texas.
Arkansas ran for a total of 333 rushing yards, which was 77 yards more than Texas gained in total overall offense throughout the whole game.
The score at halftime was definitely a sign of things to come as the Razorbacks led 16-0 after two quarters.
Texas finally got on the board early in the third quarter with a one-yard touchdown run by sophomore running back Bijan Robinson, but Arkansas piled on 17 more points by the start of the fourth.
The Longhorns got some more offense from backup junior quarterback Casey Thompson with two touchdown runs in the final quarter, but it was far too little, too late.
"This was not a performance I was anticipating," first-year Texas head coach Steve Sarkisian was quoted as saying by the Associated Press. "[We've] got work to do, that's for sure."
Next Saturday, the Arkansas Razorbacks play at home against the Georgia Southern University Eagles, while the Texas Longhorns host the Rice University Owls.
Cover photo: IMAGO / ZUMA Wire