Bills safety Damar Hamlin suffers a cardiac arrest on the field against the Bengals
Cincinnati, Ohio - Monday's NFL game between the Buffalo Bills and the Cincinnati Bengals was suspended after Bills safety Damar Hamlin collapsed on the field and was taken away in an ambulance, having suffered a cardiac arrest.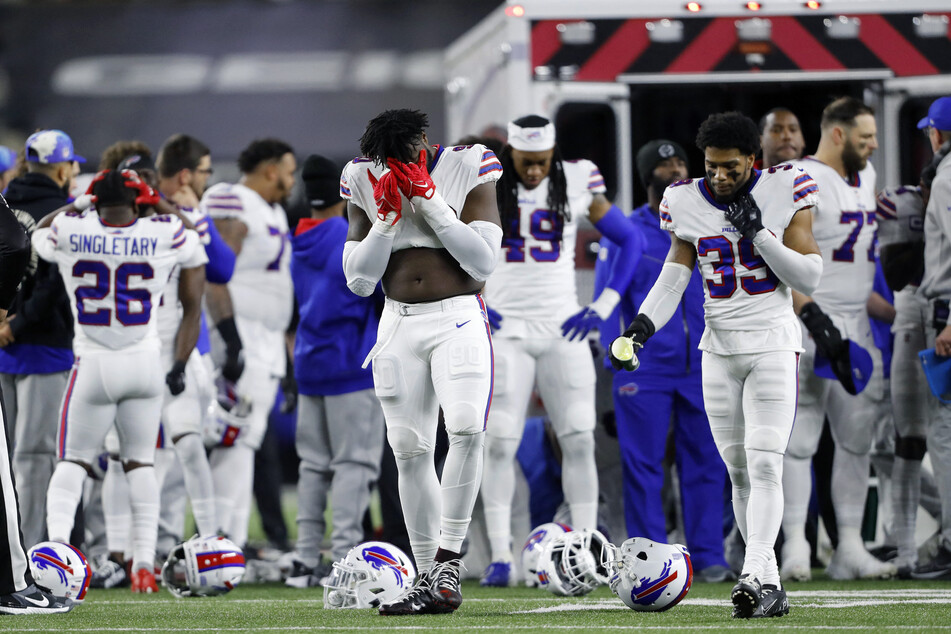 Hamlin had made a tackle on Bengals receiver Tee Higgins, and after briefly returning to his feet, he collapsed.

He remained down for over 10 minutes, and was seen receiving CPR before being loaded into an ambulance and taken to a local hospital.
All players and team personnel returned to the locker room and over an hour passed before the NFL decided to officially call off the rest of the night's proceedings.
A statement from the league confirmed Hamlin is in "critical condition".
It read: "Tonight's Buffalo Bills-Cincinnati Bengals game has been postponed after Buffalo Bills' Damar Hamlin collapsed, NFL Commissioner Roger Goodell announced.
"Hamlin received immediate medical attention on the field by team and independent medical staff and local paramedics. He was then transported to a local hospital where he is in critical condition."
"Our thoughts are with Damar and the Buffalo Bills. We will provide more information as it becomes available."
Bills confirm Hamlin's cardiac arrest
The Bills later confirmed the that the 24-year-old heart had stopped: "Damar Hamlin suffered a cardiac arrest following a hit in our game versus the Bengals."
"His heartbeat was restored on the field and he was transferred to the UC Medical Center for further testing and treatment. He is currently sedated and listed in critical condition," the organization's statement continued.
The game was called off halfway through the first quarter with the Bengals leading 7-3.
Cover photo: USA TODAY Sports Source: USA TODAY Sports