Cleveland Browns claim trade for Deshaun Watson was properly vetted
Cleveland, Ohio - The Cleveland Browns made a statement on Sunday affirming Deshaun Watson's trade deal to the team was done in good faith. Yet, many are accusing the team of dropping the ball.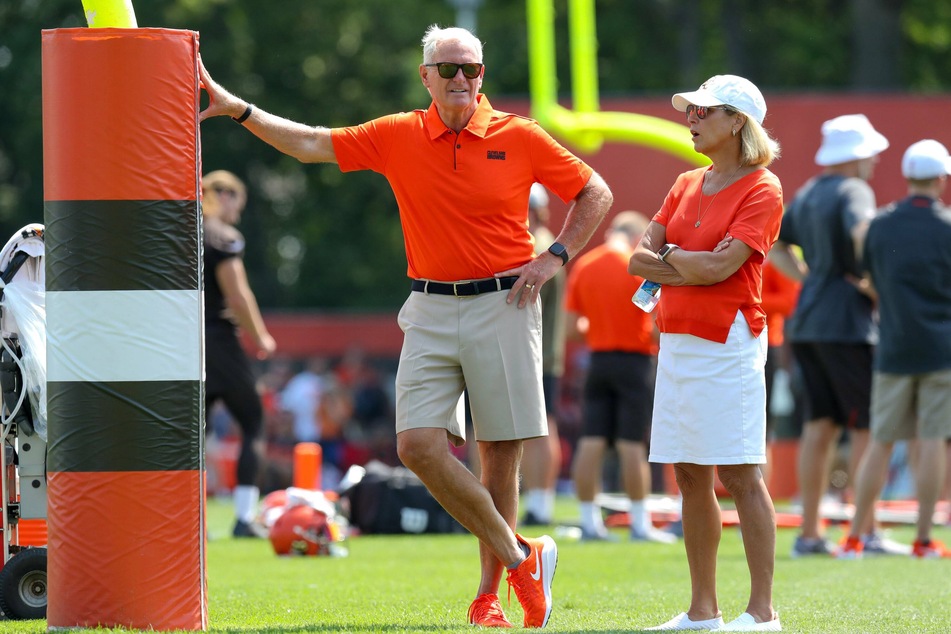 After Watson's (26) deal to move to the Browns was made official, team owners Jimmy and Dee Haslam posted an official statement via the team's official Twitter account explaining their "extensive investigative, legal, and reference work" as part of their decision.
"Our team's comprehensive evaluation process was of utmost importance due to the sensitive nature of his situation and the complex factors involved," they said.
"We understand that questions and concern that exist," team reps added. "We look forward to having Deshaun as our starting quarterback."
Watson currently faces multiple civil lawsuits from women accusing him of sexual misconduct, but earlier this month, a grand jury in Harris County, Texas, didn't find enough evidence for criminal proceedings.
An NFL bidding war for Watson ensued, involving the Atlanta Falcons and the New Orleans Saints trying to take Watson from the Houston Texans.
After the Browns were also rumored to have proposed a deal, they were apparently told they weren't in the running. But it was indeed Cleveland winning out in the end. They agreed to give Watson a fully-guaranteed five-year, $230 million contract, $80 million more than the previous NFL record for fully-guaranteed money at signing.
Browns head coach Kevin Stefanski said he is confident in his team's vetting process after the deal was confirmed.
"It was important for us to meet with Deshaun in person as part of our team's evaluation process," he wrote. "We had a candid conversation regarding his approach to coming into our organization and community."
The Browns didn't disclose specifics of their investigation, but they seemingly failed to meet with other parties involved in Watson's ongoing situation.
"The Browns organization did not reach out to me," attorney Tony Buzbee, who is representing the 22 women suing Watson, told ESPN. "But, knowing what I know, they probably should have."
He confirmed earlier this year that the FBI had looked into the allegations and investigation against Watson as well.

An attorney representing the Browns also confirmed to ESPN that the team actually didn't speak to any of the women suing Watson during their internal investigations to bring him on board.
In return for Watson, the Texans will receive five draft picks.
Cover photo: IMAGO/ZUMA Wire