Cowboys' Dak Prescott gets big injury blow after loss against Tom Brady
Dallas, Texas - Dallas Cowboys quarterback Dak Prescott will be sidelined indefinitely after fracturing his right thumb during Sunday night's 19-3 season-opening loss to the Tom Brady-led Tampa Bay Buccaneers, team owner Jerry Jones announced following the game.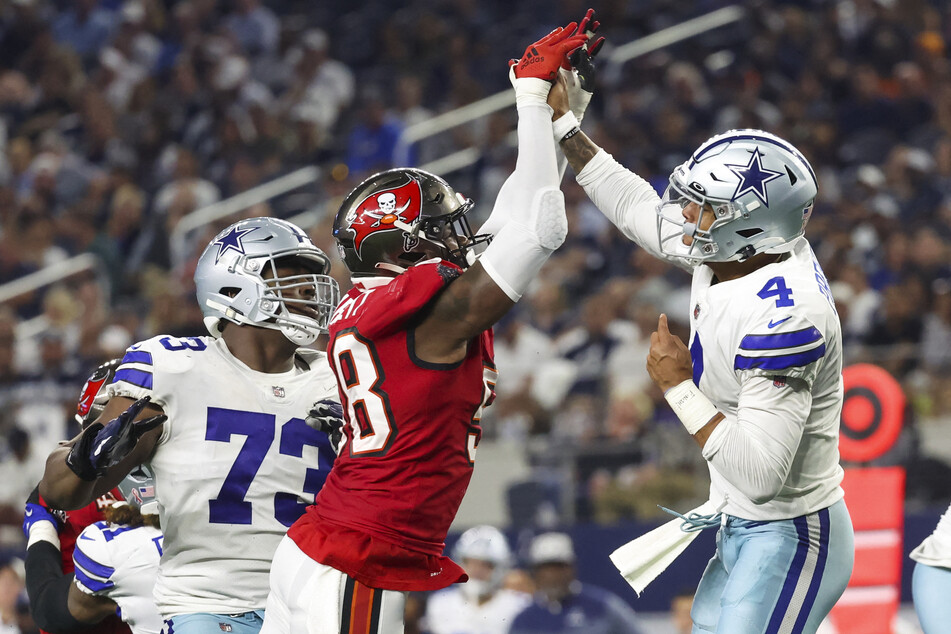 Jones said Prescott's injury would require surgery and will keep the star quarterback out of the NFL for "several weeks" when speaking to reporters afterward. Prescott said he would undergo the procedure Monday while wearing a brace on his right hand during his postgame press conference.
"I was told it was much cleaner than it could have been," Prescott said.
Prescott sustained the injury when his hand struck the helmet of Tampa Bay pass rusher Shaquille Barrett with about six minutes remaining in the game. Cooper Rush replaced the two-time Pro Bowl selection for the rest of the game.
The seventh-year veteran struggled prior to departing, completing just 14 of 29 passes for 134 yards and an interception.
Dallas, who played without one of its top receivers in Michael Gallup and traded wideout Amari Cooper to the Cleveland Browns in the offseason, managed only 244 total yards and finished 3-of-15 on third-down attempts again Brady and the Bucs.
Dak Prescott falters against Tom Brady and the Tampa Bay Buccaneers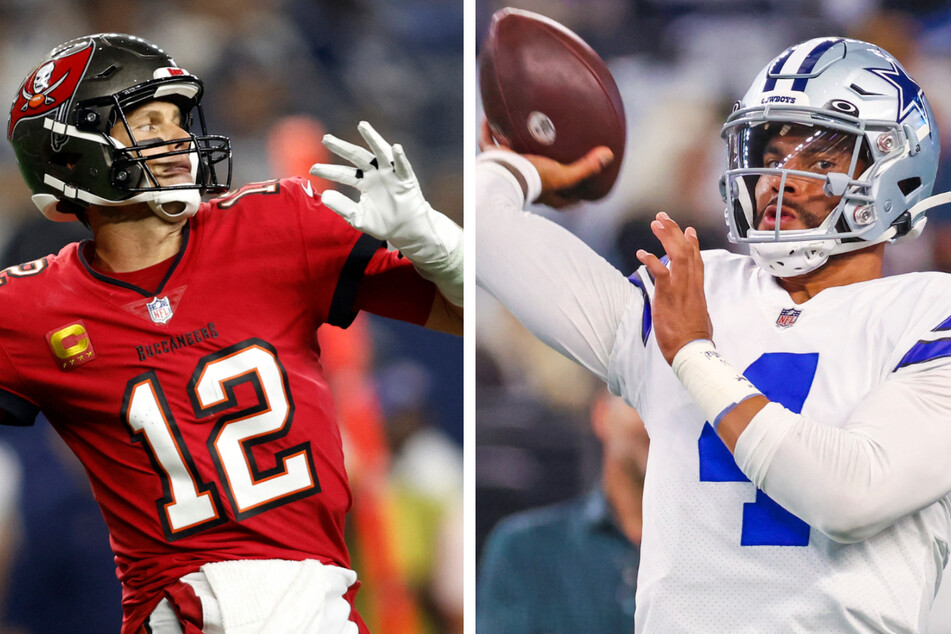 After missing most of the 2020 season with a fractured right ankle, Prescott bounced back with an outstanding 2021 campaign in which he threw for 4,449 yards and a career-high 37 touchdown passes in leading the Cowboys to a 12-5 record and an NFC East title.
Dallas signed the 29-year-old athlete to a four-year, $160 million extension in March.
"It's not the worst thing that has happened to me," Prescott said of this injury. "It's just a bump in the road, and I will keep moving forward."
The Cowboys went 4-7 in Prescott's absence in 2020 with three different quarterbacks making at least one start, with veteran Andy Dalton getting the bulk of playing time.
Rush is expected to make his second career start when the Cowboys host the defending AFC Champion Cincinnati Bengals next Sunday. The former undrafted free agent helped Dallas to a 20-16 win at Minnesota in Week 8 of last season by throwing for 325 yards and two touchdowns with one interception.
Tom Brady dominated against Dallas, despite missing 11-days of training with the team leading up to the season opener. The 45-year-old threw 212 yards and completed 18 of 27 attempts, registering one touchdown and one interception.
Cover photo: Collage: USA TODAY Sports