Patrick Mahomes lifts Chiefs past Chargers with second-half surge
Kansas City, Missouri - The NFL's Kansas City Chiefs fought back from another double-digit deficit sparked by rookie Jaylen Watson's 99-yard pick six as they won 27-24 over the Los Angeles Chargers on Thursday.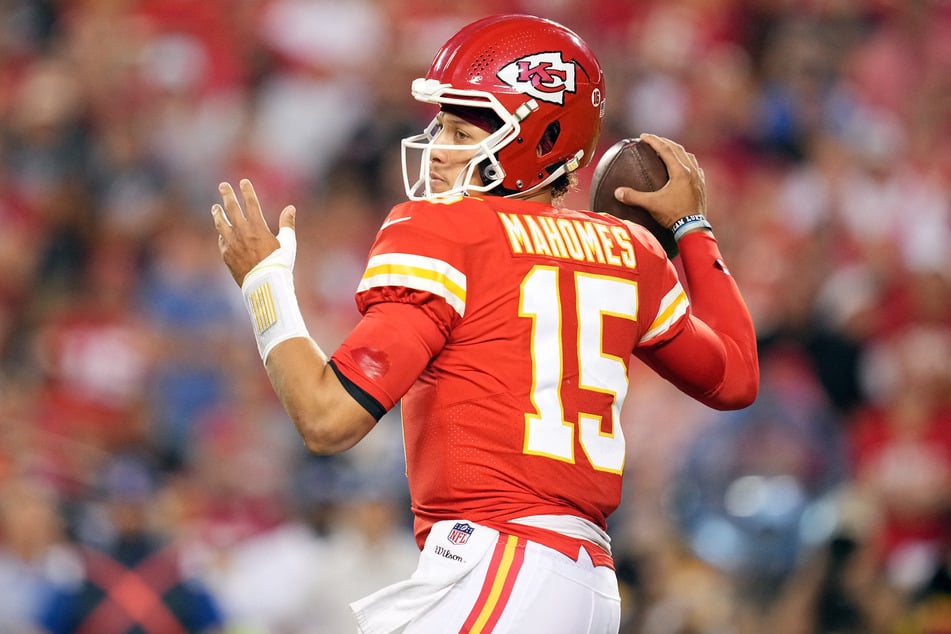 Patrick Mahomes produced a patient display, throwing two touchdowns and completing 24 of 35 passes for 235 yards, leading them back from a 17-7 deficit to make it two wins to start the new season.
The Chiefs are 16-2 in the month of September since the 2017 season, while Mahomes has also started the new season with seven touchdown passes in two games.
Justin Herbert was gallant for the Chargers, playing through considerable pain after a series of fourth-quarter hits, to end with three TD passes, completing 33 of 48 passes for 334 yards but with one interception.
That interception came in the fourth quarter with scores locked at 17-17, with Herbert aiming for Gerald Everett on the goalline, only for Watson to clasp it and race away for the game-winning TD.
Kansas City Chiefs turn the game around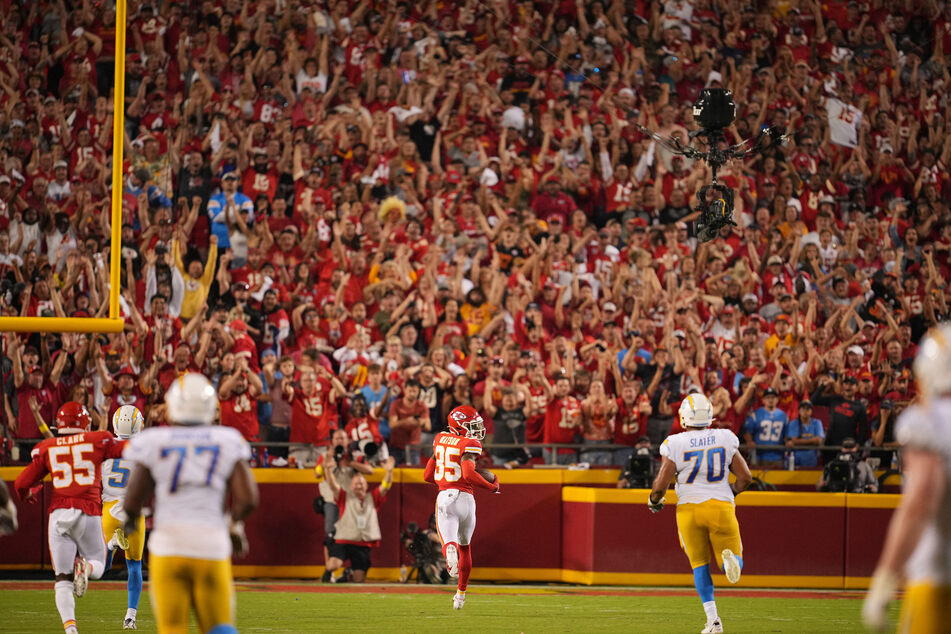 The Chargers had led 10-7 at half-time, with rookie Alexander Horvath making it two touchdowns in his first two games, before Mahomes' side-arm fastball found Jerick McKinnon for the reply, moving him past Alex Smith for the third-most completions (1,588) in franchise history in the process.
Mike Williams, who had eight receptions for 113 yards, plucked a remarkable one-handed catch under tight coverage from L'Jarius Sneed to put the Chargers up 17-7.
The Chargers were left frustrated after two interceptions were overturned before Mahomes found Travis Watson with a 41-yard pass to score.
The Chiefs would pile on 20 unanswered points after rookie Watson made his pick six before Matt Ammendola converted a 32-yard attempt.
Herbert found DeAndre Carter with a late dart before showing poise under apparent duress from a fourth and goal to hit Josh Palmer to make it 27-24. The Chargers confirmed after the game that Herbert would undergo an X-ray.
Cover photo: REUTERS