NFL: Buccaneers clinch dramatic win against the Saints in final seconds
Tampa, Florida - The Tampa Bay Buccaneers' 45-year-old quarterback showed he still has some magic left in the tank as Tom Brady delivered an unlikely 17-16 home win against the New Orleans Saints on Monday.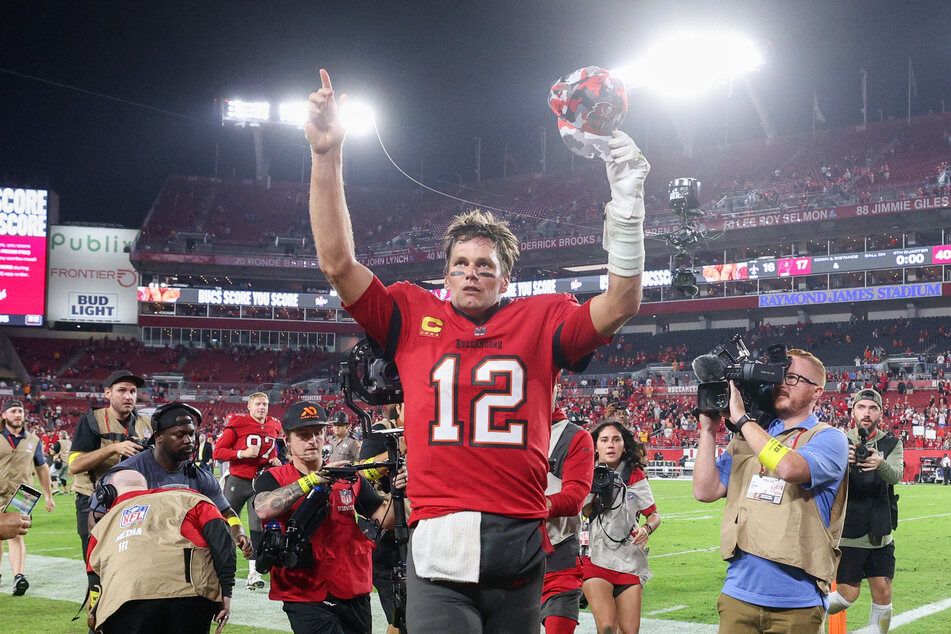 Brady's offense struggled all game, and they trailed 16-3 with under five minutes remaining in the fourth quarter, before the seven-time NFL Super Bowl champion conjured some more of his famous late-game heroics.

He mounted a 10-play, 91-yard drive in just over two minutes, with a one-yard touchdown pass to tight end Cade Otton, cutting the margin to 16-10.
Just 31 seconds later, he had the ball back after the Buccaneers' defense forced a punt, thanks in large part to a sack from Carl Nassib, giving Brady two-and-a-half minutes to produce another game-winning drive.
Having broken the record for most game-winning drives in the final five minutes or overtime earlier this season, Brady added one more – the 56th of his career – but not without some controversy first.
With 19 seconds remaining, Brady found receiver Chris Godwin for a five-yard touchdown pass that seemingly won the Bucs the game, but a flag for offensive holding negated the play, and meant Brady would have to now figure it out from the 15-yard line.
A nine-yard completion to Godwin got him back down to the six-yard line, and from there, on third-down, he found backup running back Rachaad White leaking out of the backfield to reach the endzone with three seconds on the clock.
Brady ultimately completed 36 of his 54 passes for 281 yards, two touchdowns, and one interception, and the win improved the Buccaneers' record to 6-6 – giving them sole possession of first-place atop the underperforming NFC South.
Cover photo: REUTERS