NFL: Herbert shines for Chargers again, Jacobs seals dramatic Raiders win
Glendale, Arizona - Justin Herbert continues to show why he's one of the most promising young quarterbacks of his generation as he led another fourth-quarter comeback for the Los Angeles Chargers, who defeated the Arizona Cardinals 25-24 in the NFL.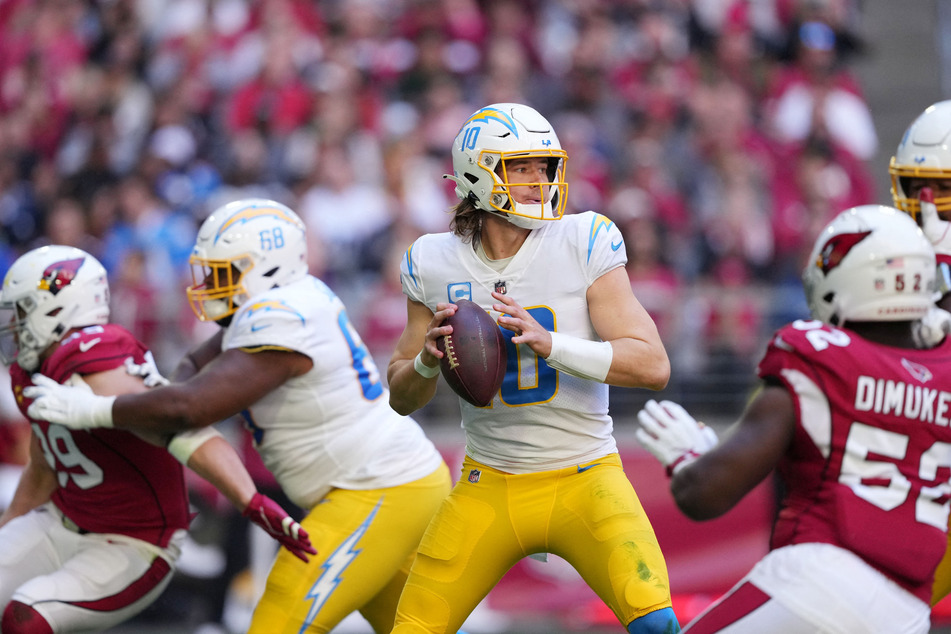 The Chargers were trailing all day, beginning with a first-quarter touchdown throw from Kyler Murray to Cardinals receiver DeAndre Hopkins.

They briefly hit the front in the second quarter after touchdown passes to Keenan Allen and DeAndre Carter, but in his return from a two-game hamstring injury, Cardinals quarterback Murray scrambled into the endzone to send Arizona into half-time leading 17-14.
A six-yard James Conner touchdown catch had the Cardinals up by seven late in the fourth quarter, and a punt would give the Chargers one more chance with one minute and 48 seconds remaining.
As he has done so often in his young career, Herbert marched downfield with the game on the line, finding running back Austin Ekeler for a one-yard score with 15 seconds on the clock – and they had no interest in sending it to overtime.
Instead of kicking the extra point, the offense stayed on the field for a game-deciding two-point conversion, and got it done with a quick pass to tight end Gerald Everett.
Herbert completed 35 of his 47 passes for 274 yards, three touchdowns and no turnovers, helping the Chargers improve their record to 6-5 and keep their playoff chances alive.
Raiders clinch overtime win against Seahawks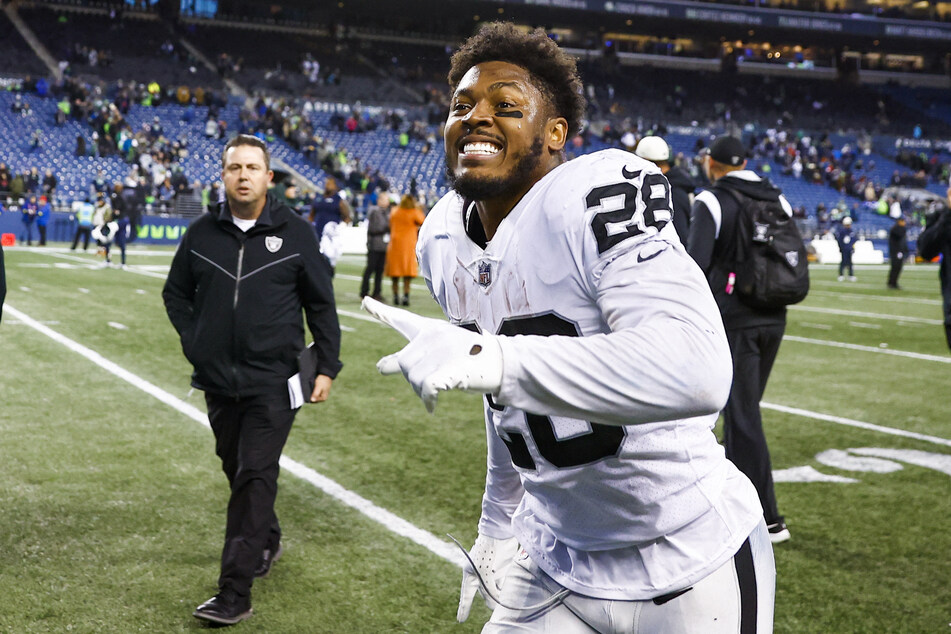 Josh Jacobs had the game of his life to carry his Las Vegas Raiders to a 40-34 overtime win on the road against the Seattle Seahawks.
Jacobs finished with 33 carries for a career-high 229 rushing yards and two touchdowns, ripping off a 30-yard score in the second quarter before ending the contest with a walk-off 86-yarder in overtime.
He now leads the NFL in rushing yards with 1,159 – 149 more than second-placed Derrick Henry (1,010).
Cover photo: Collage: USA TODAY Sports