NFL: Kittle helps 49ers clinch defensive battle against Cowboys
San Francisco, California - The San Francisco 49ers booked their place in the NFC Championship game after emerging 19-12 winners in a defensive struggle against the Dallas Cowboys on Sunday.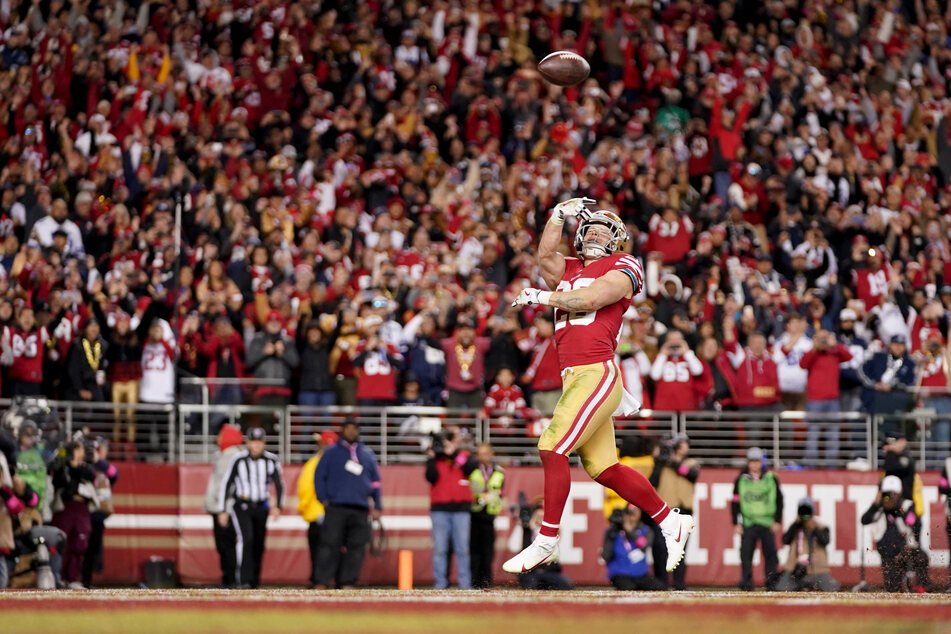 Ranked as the NFL's two best defenses in the regular season based on DVOA, the respective defensive units were both at the top of their game early, with the first four drives resulting in three punts and an interception.

It was Dallas quarterback Dak Prescott who threw that interception, and it was a sign of things to come in what was a day to forget for the Cowboys' franchise centerpiece.
Prescott put Dallas ahead with a touchdown pass to Dalton Schultz in the second quarter, but it would be their only touchdown of the game as they had to settle for only two field goals in the second half.
The 49ers led at half-time thanks to three Robbie Gould field goals, and after Brett Maher made one for the Cowboys in the third period to tie things up, star running back Christian McCaffrey forced his way into the endzone with the first play of the fourth quarter to give San Francisco a 16-9 lead.
Kittle the star for Niners as Cowboys fluff chances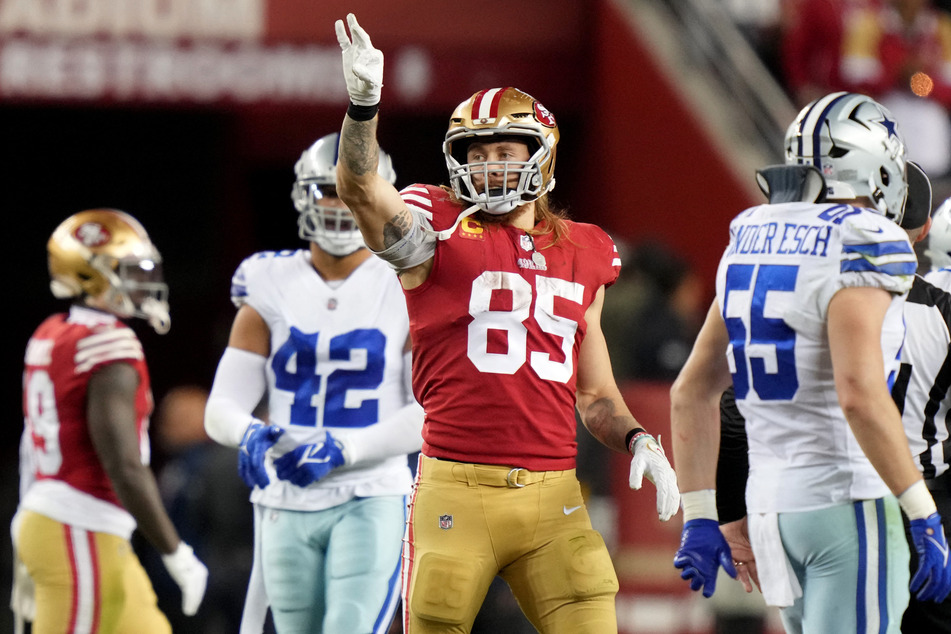 After the two sides traded field goals, the Cowboys would get two chances to march down the field for a potential game-tying touchdown, but they would end in disappointment after a three-and-out left not enough time for Prescott to complete a miraculous comeback.
Prescott completed 23 of his 37 passes for 206 yards, one touchdown and two interceptions, while his rookie counterpart kept things far cleaner.
Brock Purdy finished 19-of-29 for 214 yards and no turnovers, but it was George Kittle who was the star for the 49ers. He led all San Francisco receivers with five catches for 95 yards, including a crucial, juggling 30-yard reception on the game-winning touchdown drive.
The 49ers will play the Philadelphia Eagles next, with a place in the Super Bowl on the line.
Cover photo: USA TODAY Sports