NFL: The WFT battles back against the Giants to escape with a close win at home
Landover, Maryland - The Washington Football Team played host to the New York Giants on Thursday night as they both matched up in a gusty, hard-fought affair.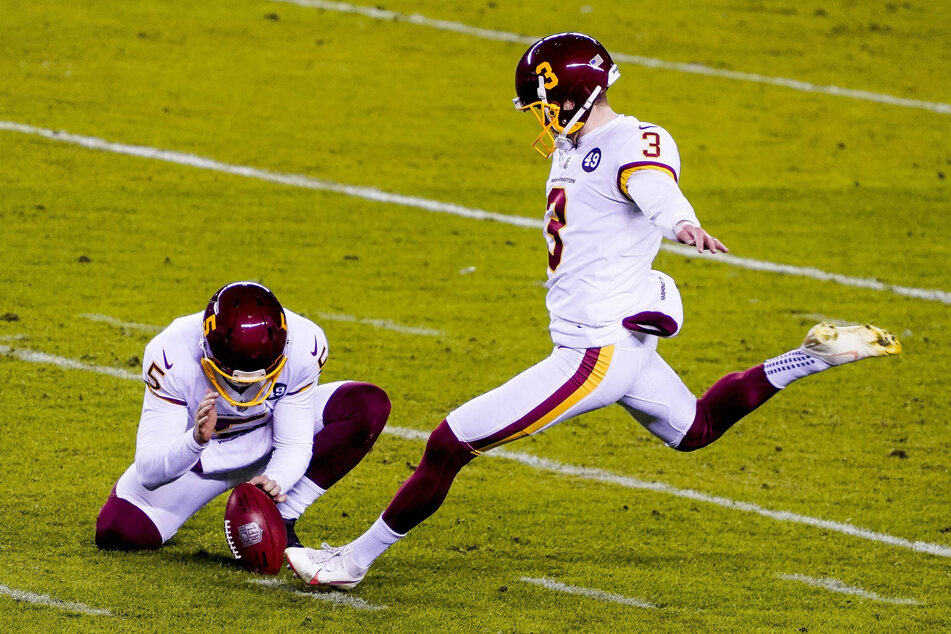 The WFT squeaked out its first win of the NFL season in the final seconds to beat the Giants 30-29 in a dogfight between two bitter NFC East rivals.
The Giants had been on a good run against Washington recently, having taken the last five meetings between. However, all streaks do eventually come to an end and the New Yorkers are still winless so far.
Close losses are the worst, especially when your team shoots themselves in the collective feet with several penalties – 11 to be exact – that made getting the win tougher and tougher with every flag thrown.
The night had both teams practically trading scores all throughout a contest that had four lead changes, with neither team leading by more than seven points. This was always going to be one of those games won by the last team to score points.
Placekicker Dustin Hopkins (30) made sure that held true as he kicked a 43-yard field goal with no time left in the fourth quarter to win it for Washington.
Taylor Heinicke was in the starting role after NFL journeyman Ryan Fitzpatrick went down last week with a hip injury. Heinicke was 34-for-46 passing, 336 yards, two touchdowns, and an interception.
On the other sideline, Daniel Jones was the primary offensive source for the Giants with 22-of-32 passing, 249 yards, and a touchdown. He was also his team's leading rusher with nine carries for 95 yards and another touchdown.
Running back Saquon Barkley still hasn't seemed to get back to 100% since returning from last year's leg injury, running the football 13 times for only 57 yards.
Next Sunday, Washington heads to Buffalo to take on the Bills, while the Giants look for that elusive first win of the season at home against the Falcons.
Cover photo: IMAGO / Icon SMI