Panthers are done with head coach Mike Rhule after their atrocious start to the season
Charlotte, North Carolina - Matt Rhule has been let go by the Carolina Panthers after a defeat to San Francisco at home on Sunday sealed a grim 1-4 start to the 2022 NFL season.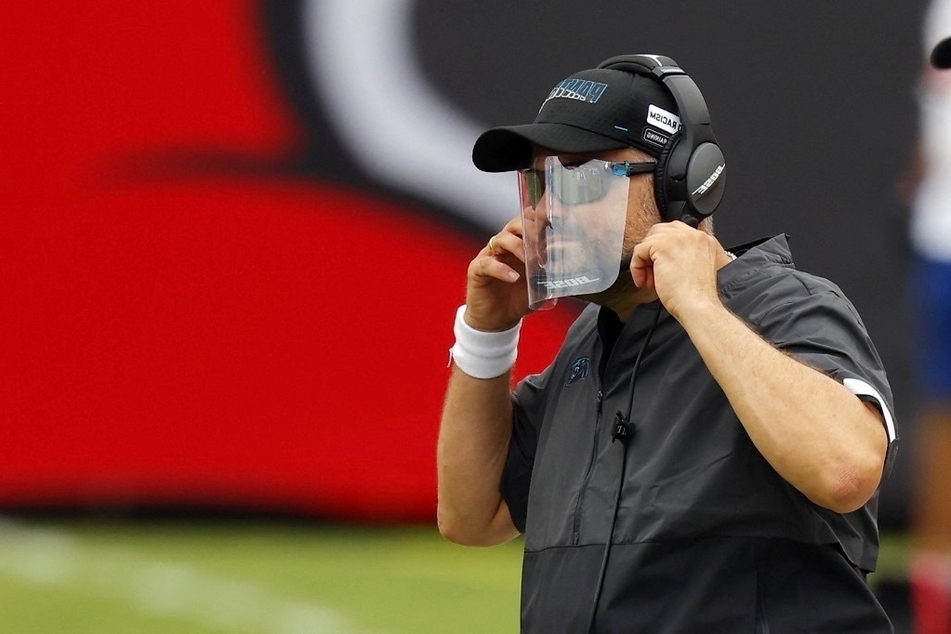 Rhule leaves North Carolina with an overall record of 11-27 (.289 winning percentage) over his three seasons.
As a former head coach of Temple and Baylor University, 47-year-old Rhule was one of the hottest names in coaching after his successful tenure with the Bears in 2019. Ultimately, he failed to live up to the hype after making the transition to the pros in 2020.
Under Rhule, the Panthers never won more than five games in a season – a record arguably excused by injuries to their star athletes and an inability to find a good quarterback – and they have now lost 11 of their last 12 games.
While trade of Baker Mayfield, a former No. 1 draft pick, this season was supposed to be the start of a new winning era for Carolina, the quarterback's transition to the Panthers hasn't been a smooth one.
Mayfield has arguably been playing his worst football ever and currently ranks as the bottom in his position in the league so far.
Defensive pass game coordinator and secondary coach Steve Wilks will replace Rhule as an interim for the remainder of the season.
The last time 53-year-old Wilks served as a head coach was in 2018 for the Arizona Cardinals. Before that, he previously worked on the Panthers staff for five years.
Cover photo: Mike Ehrmann / GETTY IMAGES NORTH AMERICA / Getty Images via AFP