Tennessee Volunteers secure the top spot in first College Football Playoff rankings
New York, New York - The first of six College Football Playoff (CFP) rankings have arrived and the Tennessee Volunteers completely shocked the college football world after being voted the No. 1 team heading into the playoffs.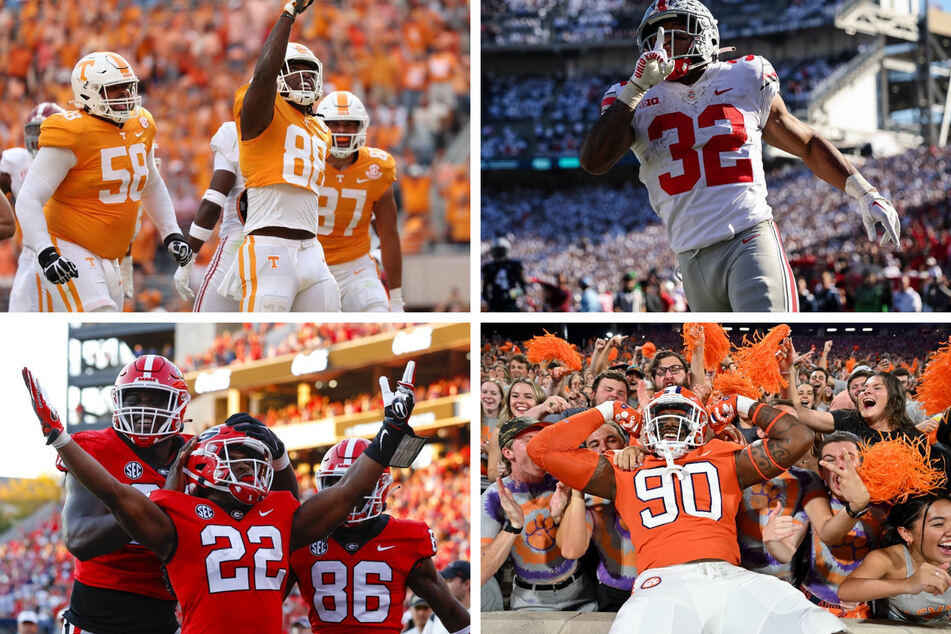 Wow! For the first time in Tennessee football history, the Volunteers were ranked the best team by the CFP selection committee.
After dominating the season with a perfect winning streak that includes a massive upset over the former No. 1 team in Alabama, the Volunteers have well-earned their place as the nation's best college football team so far in the season.
Trailing close behind Tennessee is the Ohio State Buckeyes in the No. 2 spot.
The Buckeyes' explosive offense have earned every win they've secured this season with a double-digit score while their much-improved defense have held their opponents to 21 or fewer points in seven games this year.
The reigning national champions in the Georgia Bulldogs were shockingly voted as the third-best team.
With one of the easier schedules amongst the current CFP top four, the Bulldogs have easily cruised past their opponents this season and will have their chance to prove their teams' strength on Saturday against No. 1 Tennessee at their home field of Sanford Stadium.
Rounding out the top four CFP Rankings are the Clemson Tigers.
The Tigers have three strong wins over teams that were in last week's AP Top 25 rankings, and those that are in the top 25 teams of the CFP rankings.
The final selection of CFP rankings for the 2022 season will be released on December 4.
Cover photo: Collage: DONALD PAGE / SCOTT TAETSCH / TODD KIRKLAND / GRANT HALVERSON / GETTY IMAGES NORTH AMERICA / GETTY IMAGES VIA AFP