Kadyn Proctor, No.1 high school offensive tackle, commits: "The wait is over"
Iowa City, Iowa - Kadyn Proctor, a five-star offensive lineman and the nation's No. 1 ranked high school player in the position, committed to the Iowa Hawkeyes on Thursday. He has now become the program's highest-ranked recruit ever.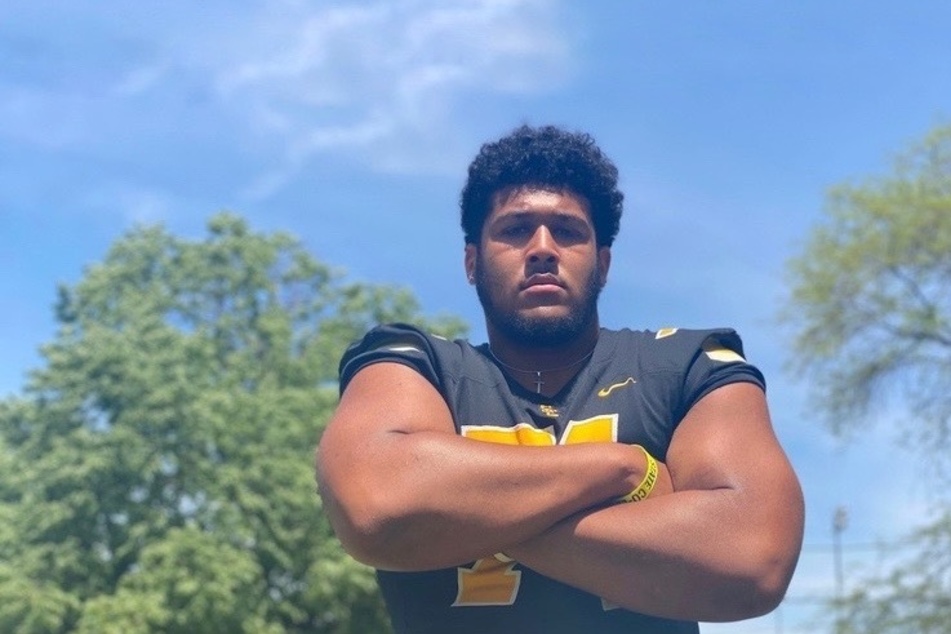 Iowa's top target is officially a Hawkeyes commit.
Proctor, the nation's top offensive tackle, announced via Twitter that he chose the Iowa Hawkeyes over the Alabama Crimson Tide, Ohio State, USC, Oregon, Georgia, Oklahoma, and several other high-profile programs.
Essentially, Proctor could have gone anywhere to play football. However, it was the Hawkeyes who captured Proctor's eye in Iowa City this past weekend during his official visit, when decided to end his recruiting process and declare he's "staying home."
"Let's work," he wrote.
The 6-foot-7 power athlete, who has been compared to San Francisco 49ers offensive lineman Trent Williams, is listed as the No. 7 overall prospect in the class of 2023 nationally and the No. 1 offensive tackle.
He is the highest-ranked high school recruit ever to hail from the state of Iowa and the highest-ranked player to ever commit to Iowa's football program.
Kadyn Proctor could be NFL bound with the Iowa Hawkeyes
With his choice of the Hawkeyes, Proctor will head to a program with a track record of producing NFL offensive linemen.
19 Iowa offensive linemen were selected in the NFL Draft during head coach Kirk Ferentz's era. And all of them were not as highly-scouted as Proctor when they arrived in Iowa City.
It's the second straight year that Iowa has warded off college football's Blue Bloods to land a five-star in-state recruit. Proctor's former high school teammate Xavier Nwankpa chose Iowa over Ohio State and Notre Dame in 2021.
Cover photo: Collage: Screenshot / twitter / DavidEickholt & on3recruits