Baseball catch of the year goes to: a Dad holding a baby?
Queens, New York - Like a superhero out of a movie, one dad made an incredible one-handed home-run catch – all while holding a baby in his arms – at the New York Mets game on Tuesday.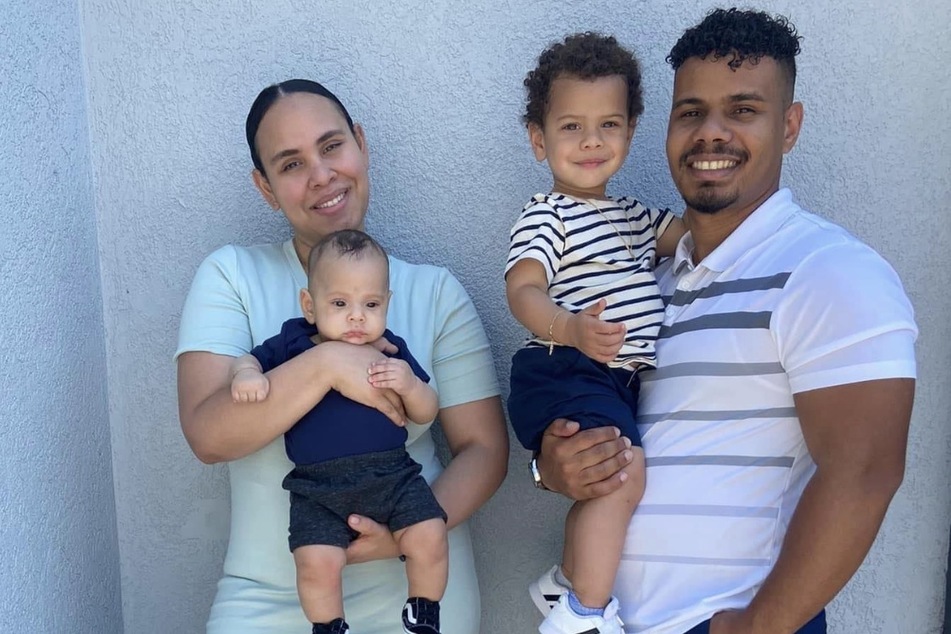 Just weeks shy of Father's Day, one dad began his final stretch for Father of the Year.
In the first inning of the game at Citi Field, the ball soared off the bat of the Mets' Starling Marte to give the home team a 2-0 lead over the Washington Nationals.
MLB fan Alan Alcantara watched as the hit homered in his direction.
The ball took one big bounce and without skipping a beat, Alcantara reached over the rail and caught it with one hand. Impressively, all while holding his one-year-old son Levi in the other.
"I knew I was not going to have time to put the baby down," Alcantara told the Associated Press. "So I decided to just hold on tight to him, jump on the rail, and see if I could catch the ball."
"And we did," he said.
MLB fan says he's had plenty of training for the catch
The clip of the unbelievable catch has since gone viral.
The 31-year-old native of the Dominican Republic revealed that while he played baseball growing up in his home country, often times it was without a glove.
"Instinct," he said, referring to the barehanded grab.
"In the Dominican Republic, we don't all get to have gloves, so we do play baseball barehanded. So I figured I could do it. I did it many times when I was a kid, so why not?"
The Mets defeated the Nationals in a 10-0 shutout, and will play them again on Wednesday for their last standoff in a three-game series.
Cover photo: Collage: Screenshot / Facebook / Pamela Alcantara & AL BELLO / GETTY IMAGES NORTH AMERICA / Getty Images via AFP