Chicago White Sox cancel fireworks show and speak out after Highland Park shooting
Chicago, Illinois - In wake of the mass shooting at a Fourth of July parade in Highland Park, Illinois, the Chicago White Sox canceled their postgame holiday fireworks in solidarity of the victims affected.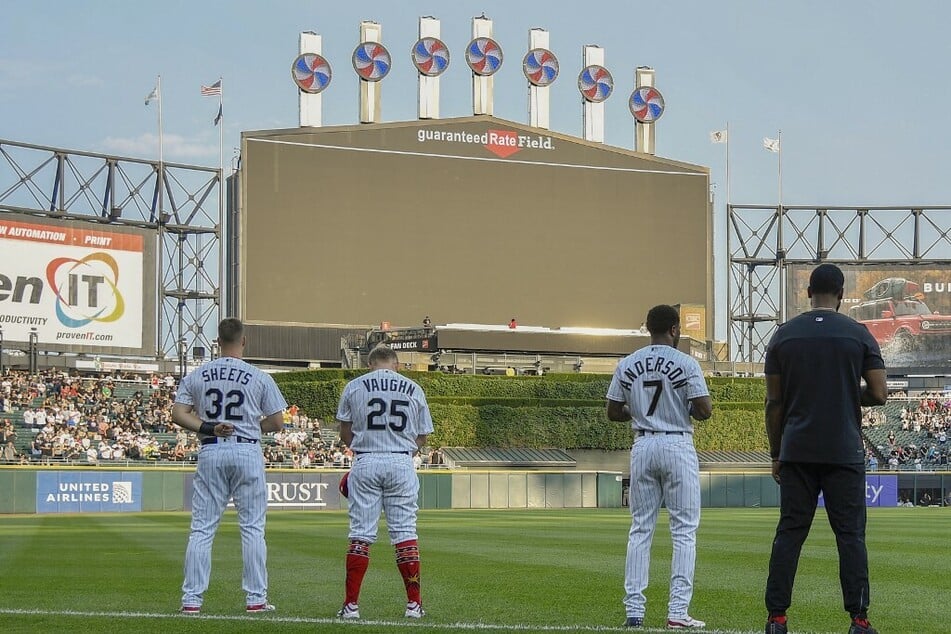 After a gunman opened fire on an Independence Day parade in suburban Chicago, killing at least six people and wounding at 30 others, a moment of silence was observed before the first pitch of the Minnesota Twins' 6-3 victory against the Chicago Sox on Monday.
"Our hearts are with the Highland Park community," the White Sox said in a statement.
"The entire Chicago White Sox organization expresses our deepest sympathies to the families and friends of the innocent victims of today's horrific shooting and all of those who have been affected by this tragedy.''
The horrific tragedy took place about 25 miles from the ballpark that's home to Chicago's MLB team.
White Sox closer Liam Hendriks wasn't shy about addressing the subject, as schools, churches, grocery stores and even holiday parades have all become killing grounds in recent months in America.
"It's not only about the people that are losing their lives, it's the families of them. It's the tragedy that they go through as an entire community, when people are concerned about leaving the house, concerned about doing the day-to-day things of going to work or any number of these things. We really need to reflect on what's going on. I don't think enough is being done," Hendriks told reporters.
Following the attack, the Chicago Bulls and the Blackhawks also released statements expressing condolences for Highland Park, with some expanding their message to all victims of gun violence.
Cover photo: QUINN HARRIS / GETTY IMAGES NORTH AMERICA / GETTY IMAGES VIA AFP