Highland Park: Suspect arrested after mass shooting at Fourth of July parade in Illinois
Highland Park, Illinois - At least six people were killed after a shooter opened fire on a Fourth of July parade on Monday morning in Highland Park near Chicago, officials say.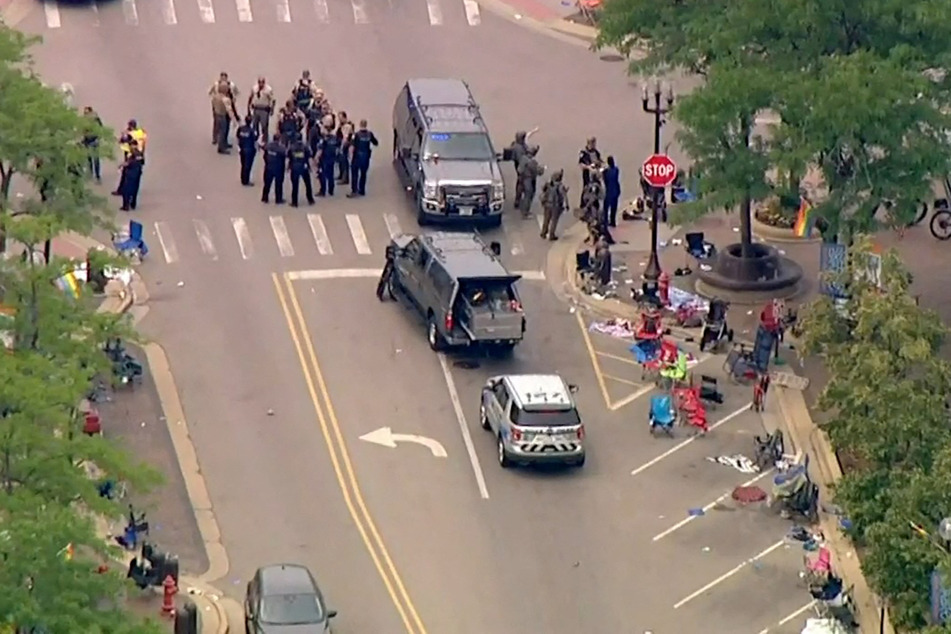 According to a police spokesperson, 24 people have been hospitalized following the shooting in the Chicago suburb.
The shooter, described as a white 18 to 20-year-old man of small build with long black hair, was still on the run, officials said, but a weapon had been recovered on a rooftop.

Highland Park Mayor Nancy Rotering urged people to avoid the city center.
"Numerous law enforcement officers are responding and have secured a perimeter around downtown Highland Park," the city administration said in a statement.
Initially, officials had spoken of five dead, but soon after revised the figure to six. Witnesses told the Chicago Sun-Times they heard as many as 25 shots as the parade descended into bloody chaos just minutes after it had started. Social media footage showed panicked parade-goers fleeing in terror as the shooting unfolded.
The FBI and the Illinois state police said they were assisting with operations on the scene.
Shooter still on the run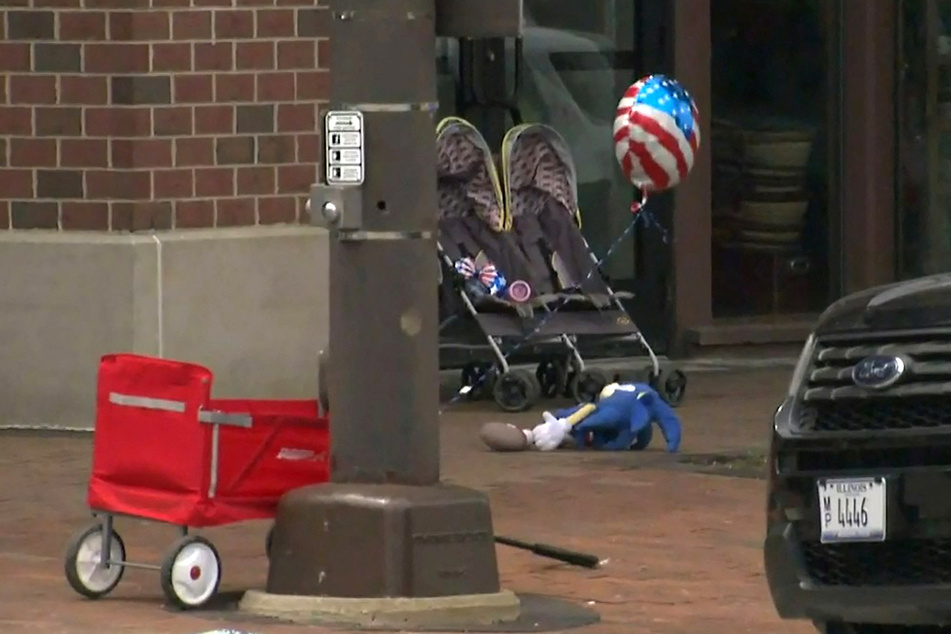 At an afternoon press conference, Sgt. Chris Covelli of the Lake County Major Crime Task Force said the hunt for the suspect was still ongoing and that it wasn't clear what else he was capable of.
The shooter was "very difficult to see" at the time of the attack, which was perpetrated with "a high caliber weapon," Covelli added.
Officers asked members of the public to review their phone or security camera videos to help with the search. Social media is also being trawled for possible clues.
Illinois Governor JB Pritzker released a statement, condemning the "evil unleashed this morning in Highland Park."
"There are no words for the kind of monster who lies in wait and fires into a crowd of families with children celebrating a holiday with their community...," he said, while admitting that grief and prayers "will not put a stop to the terror of rampant gun violence in our country."
Update, July 4, 5:15 PM CT: A person of interest has been identified
According to CBS Chicago, a person of interest in the Highland Park shooting has been identified as 22-year-old Robert "Bobby" Crimo III.
He is considered to be armed and dangerous and is believed to be driving a 2010 silver Honda Fit with Illinois license plate DM80653.
The FBI continues to ask that anyone with information or evidence call their toll-free tipline.
Update, July 5, 2:30 AM CT: A suspect has been arrested
Law enforcement arrested 22-year-old Robert "Bobby" Crimo III on Monday evening.
North Chicago police spotted him and began pursuit. He was caught and arrested in Lake Forest.
Cover photo: REUTERS