MLB: Boston's big batters bashed Tampa to even up the division series
Saint Petersburg, Florida - After getting shut out in game one, the Boston Red Sox turned things around on Friday night to even up their American League Division Series against the Tampa Bay Rays.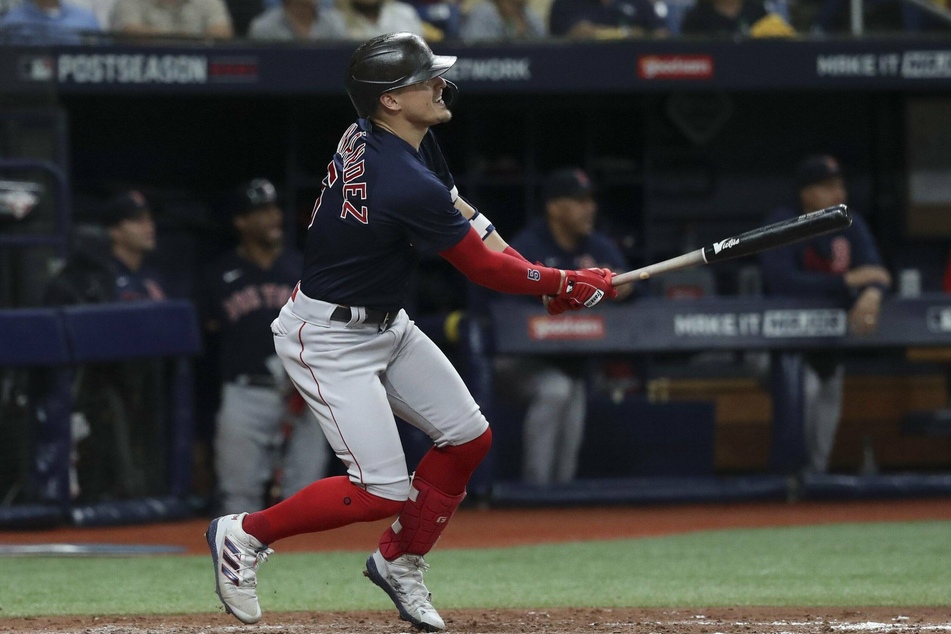 The Red Sox routed the Rays 14-6 in game two of the ALDS to tie up the series at a game each.
The action now heads to legendary Fenway Park for game three on Sunday between the two AL East rivals.
Boston came out swinging in this one, as four players each had at least three hits in the game.
Center fielder Enrique Hernandez (30) had the biggest game, going 5-for-6 including three doubles, a home run, and three RBI.
J.D. Martinez played in his first game this postseason in the designated hitter role for the Red Sox and had a big game – hitting 4-for-5, including a three-run shot in the fifth inning that busted a mid-game tie game wide open.
Before that, the Red Sox started their ace Chris Sale. But after he got started on the mound with a two-run lead, he gave up five runs that included a grand slam to the Rays' Jordan Luplow – the first baseman's only hit of the game.
Sale didn't make it back for the second inning.
Boston crept back with two runs in the third to cut their deficit to one. They then tied things up thanks to Hernandez's solo shot.
Martinez's three-run homer came next to start putting things out of reach for the Rays.
Adding to the onslaught was shortstop Xander Bogaerts, left fielder Alex Verdugo, and catcher Christian Vazquez, who each had three hits for Boston.
As a team, the Red Sox tallied up 20 hits to Tampa's eight, and set a franchise record for most home runs hit in a postseason game with five.
Game three between the two teams is on Sunday afternoon in Boston.
Cover photo: IMAGO/ZUMA Wire