MLB: Perez hits historic home run in Royals win and stakes claim as one of the season's best sluggers
Cleveland, Ohio - The Kansas City Royals beat the Cleveland Indians on Monday, but the biggest thing about it came from one of the best players in the Royals' franchise history.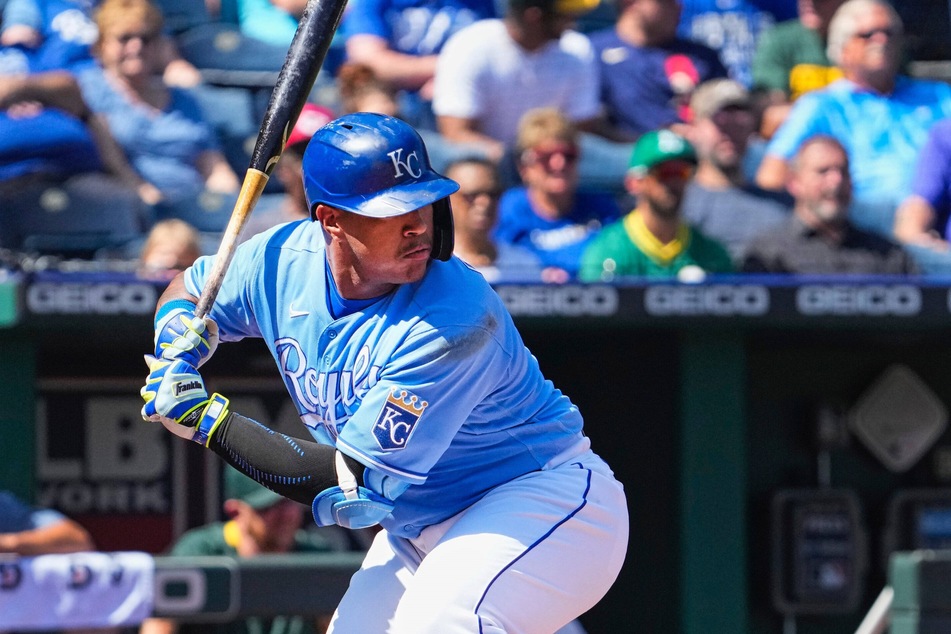 Kansas City catcher Salvador Perez (31) took part in his team's 7-2 win over the Indians by going 2-for-4, including hitting his 46th home run of the season.
The two-run blast gives him the most homers by a catcher in a single season, eclipsing Reds Hall of Fame catcher Johnny Bench, who held the record for over 50 years.
"It was unbelievable," he said to ESPN after the game.
"When you see a Hall of Fame catcher, you try to be just like him... I'm going to try my best to be one of those guys."
After Monday's game, Perez leads all hitters in MLB with 115 RBIs, the first since Mets and Dodgers Hall of Fame catcher Mike Piazza, 22 years ago.
Perez has also snuck into a tie with Blue Jays Designated Hitter Vladimir Guerrero Jr. for the league lead in home runs.
This might seem like a surprise to many baseball fans because of all the attention that's been geared towards Guerrero and LA Angels' dual-threat superstar Shohei Ohtani, who both appeared to trade the home run lead between each other throughout August.
Ohtani currently has 44 homers, but could definitely continue contending for the lead, even though he's still performing well as a pitcher.
"I had never hit 30 in my career," Perez added. "So I was looking for 30 homers and 100 RBIs. This is a dream come true."
Perez has the opportunity to take the regular-season home run lead in the Royals' third of their four-game set on Tuesday night.
Cover photo: IMAGO / UPI Photo