MLB: Red Sox keep setting records as they take series lead over the Astros
Boston, Massachusetts - The American League Championship Series has moved to Boston for the next few games as the Boston Red Sox dominated the Houston Astros in game three.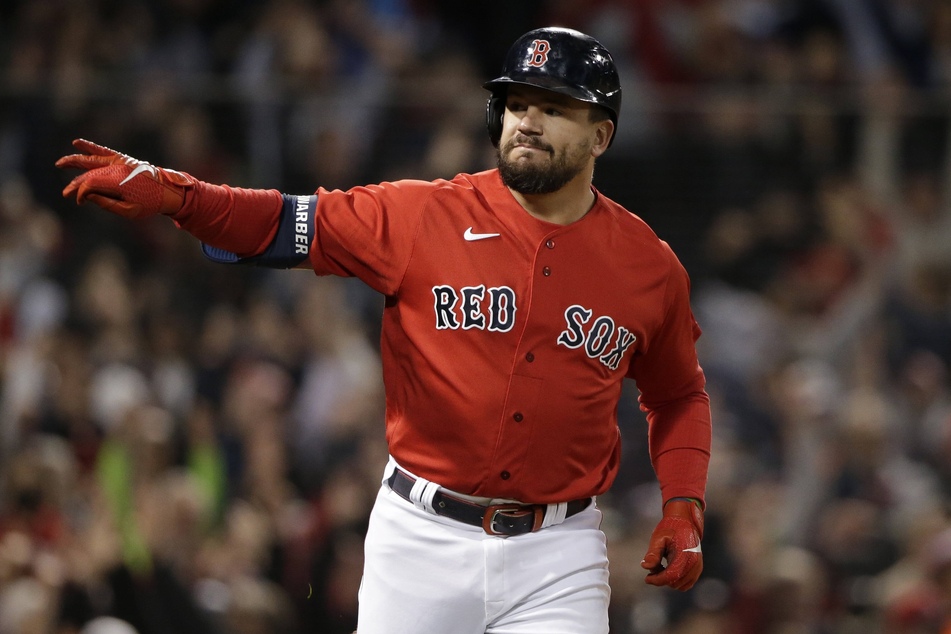 The Red Sox beat down the Astros 12-3 in game three, taking a 2-1 lead in the best-of-seven ALCS.
Boston is now at home, hoping to keep their bats hot and potentially clinching a spot in the World Series without ever having to return to the state of Texas.
They made some playoff history on Monday night, becoming the only team in MLB history to hit three grand slams in a single postseason series.
Over the first few innings, the Red Sox jumped out to another big lead, just like in game two, leaving the Astros to try their hardest to play catch-up, this time in front of fans who definitely didn't make them feel welcome.
Houston finally got on the board with three runs in the fourth, but that was all they were going to get as they watched Boston pile on more offense before the game – and their misery – was finally over, at least for the night.
The player spotlight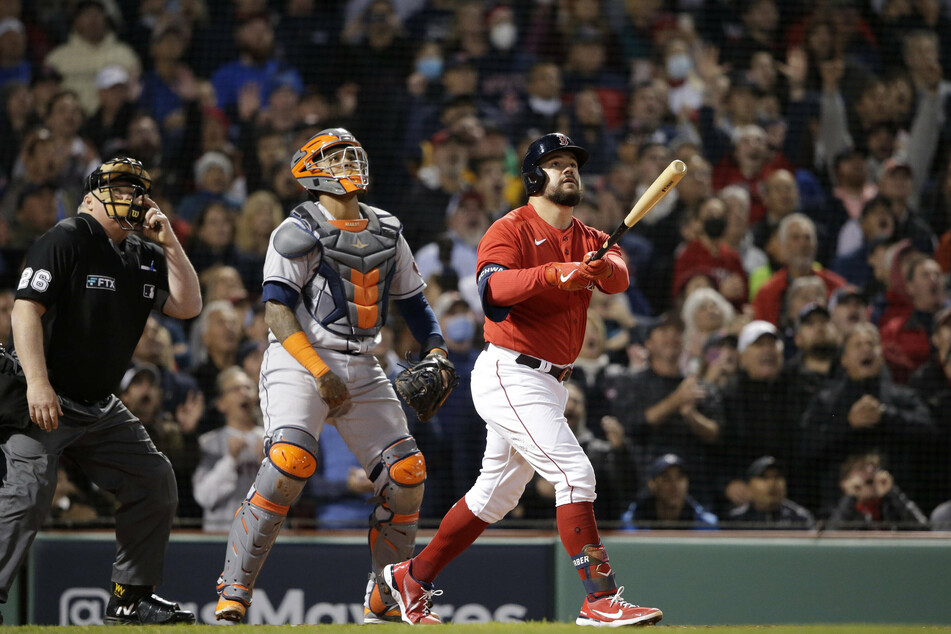 Boston first baseman Kyle Schwarber (28) only needed one hit to do some serious damage to the Astros, but it was the one that got his team another entry in the baseball record books.
Schwarber came to the Red Sox earlier this year from the Cubs and was one of the last members of Chicago's 2016 World Series championship team to find greener pastures this season.
He's been a great addition at the plate for Boston, solidifying a powerful lineup that's been taking advantage of the Astros' shaky pitching rotation.
Schwarber finished the night batting 1-for-4, four RBIs, and a run scored.
The big picture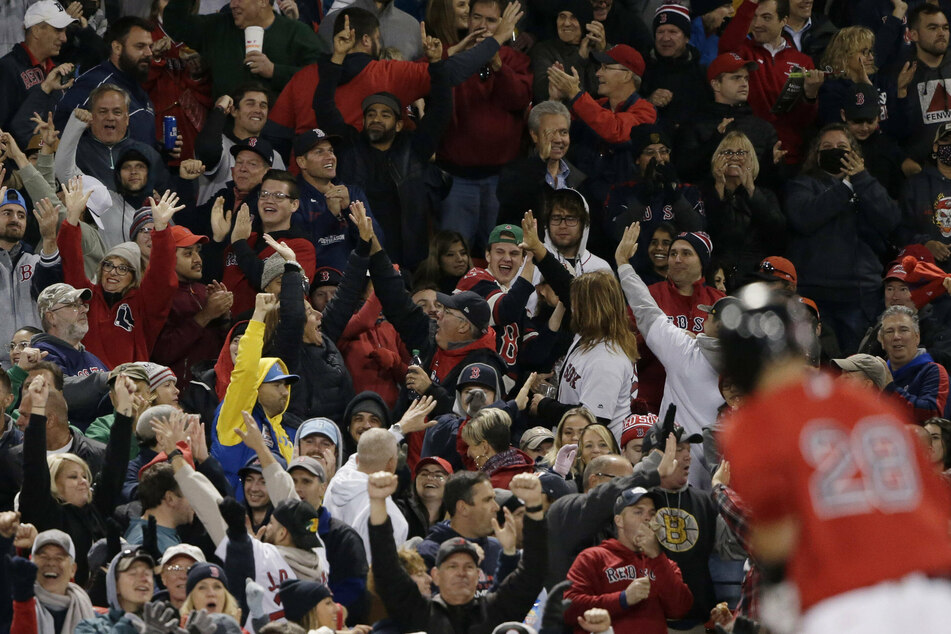 The Astros are only down 2-1 in this series, but the way these past two games have gone makes it seem like more than just a one-game difference.
Sure, home-field advantage makes a difference in this series, but the Red Sox simply seem to have the Astros' number on a fundamental level.
Houston must win big in Game Four as they've been outscored so far 25-13 – not exactly a formula for success. The clock is ticking on their opportunities to stay alive in this matchup.
Game four of the ALCS is on Tuesday night, back in Boston.
Cover photo: Imago/UPI Photo