MLB: The Dodgers get even the Giants in division series game two
San Francisco, California - The Los Angeles Dodgers evened up their National League Division Series against their rivals the San Francisco Giants by getting a big road win in game two.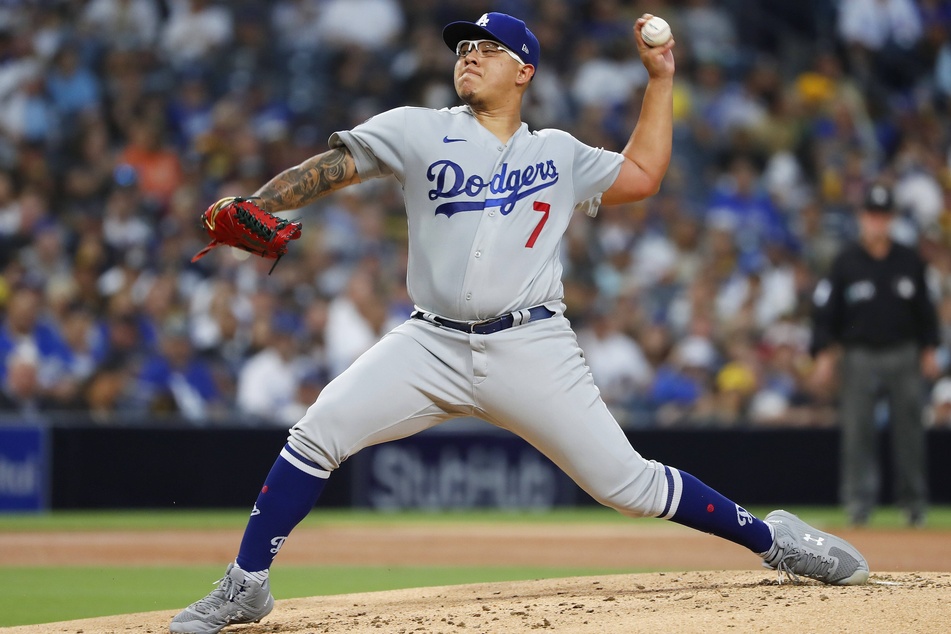 After getting shut out just the night before, the defending World Series champs routed the Giants 9-2 to even their best-of-five series 1-1 on Saturday.
Their continued rivalry now heads to LA for the next two games.
Pitching ace Julio Urias (25) got the nod for the Dodgers and put in a great game on the mound, allowing three hits and just one run, but striking out five on his way to a win.
He also helped his own cause by doing a little damage in the batter's box as he singled to right, his only hit of the game. It allowed center fielder Chris Taylor to put LA on the scoreboard first in the second inning.
The Giants started pitcher Kevin Gausman to go up against Urias, and even though he lasted a little longer, the four earned runs he allowed in his five-and-one-third innings lined him up for the loss.
The Dodgers never looked back – even when the Giants got only one run on the board in the bottom half of the inning.
LA expanded their lead in the sixth when first baseman Cody Bellinger hit a double that scored two runs.
It was followed by a double from AJ Pollock that brought home another two. Pollock was 2-for-3 with two RBI and another two runs scored on his own.
The Giants could only respond in the bottom half with their second and final run of the game, when shortstop Brandon Crawford singled to right field, scoring LaMonte Wade Jr.
The eighth inning had the Dodgers piling on more, as catcher Will Smith hit a solo homer before Taylor and Pollock each scored off of separate singles.
The series now heads to Los Angeles for game three on Monday night.
Cover photo: IMAGO/ZUMA Wire