MLB: The Yankees get routed by the Rays as the AL Wild Card race goes down to the wire
New York, New York - The New York Yankees fell victim to their division rivals, the Tampa Bay Rays on Saturday and are now sitting tied with another rival atop the American League Wild Card standings.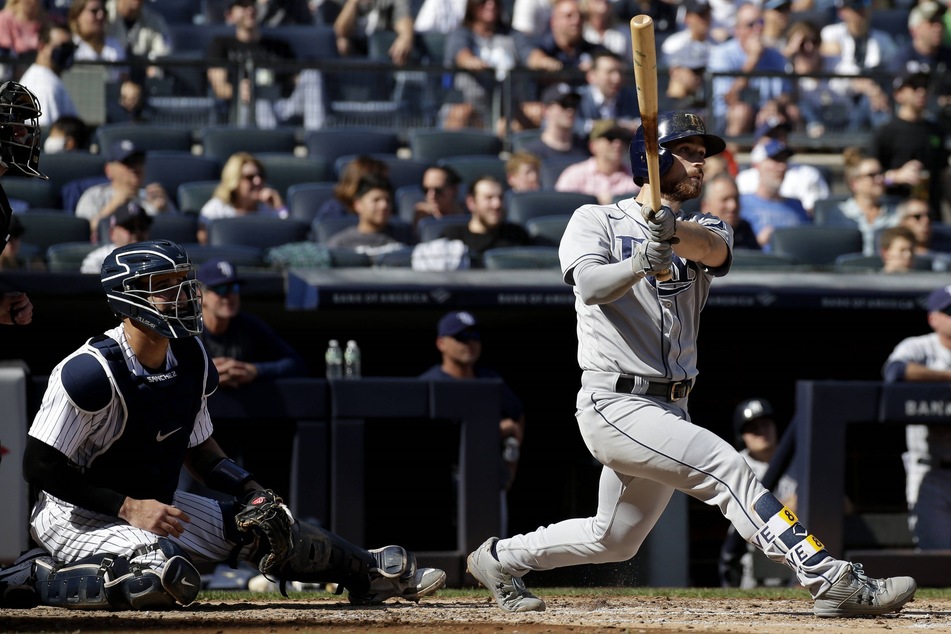 The Yankees lost a big one at home to the Rays 12-2, and while they're still very much in line for a postseason berth, their race with the Red Sox will go down to the wire.
Rays second baseman Brandon Lowe (27) went off for three home runs against the Yanks to help his team make things tougher for New York's MLB playoff plans.
Lowe finished the day going 3-for-5 and seven RBIs for Tampa, while catcher Mike Zunino also went 3-for-5 with one RBI.
Lowe got the Rays on the board first by leading off the game with a three-run blast off of Yankees starter Jordan Montgomery.
Montgomery didn't last much longer in the game, exiting in the third after Lowe tagged him for another three-run shot. He was given the loss to fall to 6-7 this season.
The Yanks did manage to tack on a couple of runs by that point, thanks to a first-inning solo homer by Anthony Rizzo, followed by Joey Gallo scoring off of a Gio Urshela triple to right field.
In the sixth and seventh innings, the Rays pulled further away as Lowe belted his third home run of the game, followed by Austin Meadows hitting his own three-run homer to cap off Tampa's rout.
Luis Patino pitched well for Tampa during their onslaught, getting the win through two solid innings of work to improve his record to 5-3 on the year.
With one game left in the 2021 season, the Rays and Yankees will play in the season finale on Sunday afternoon.
Cover photo: Imago/UPI Photo