MLB's Brooks Raley reveals Texas school shooting "hits close to home"
St. Petersburg, Florida - The Texas school shooting hit extremely close to home for one MLB pitcher, as Tampa Rays' Brooks Raley once walked the same halls as the 21 victims killed in the massacre.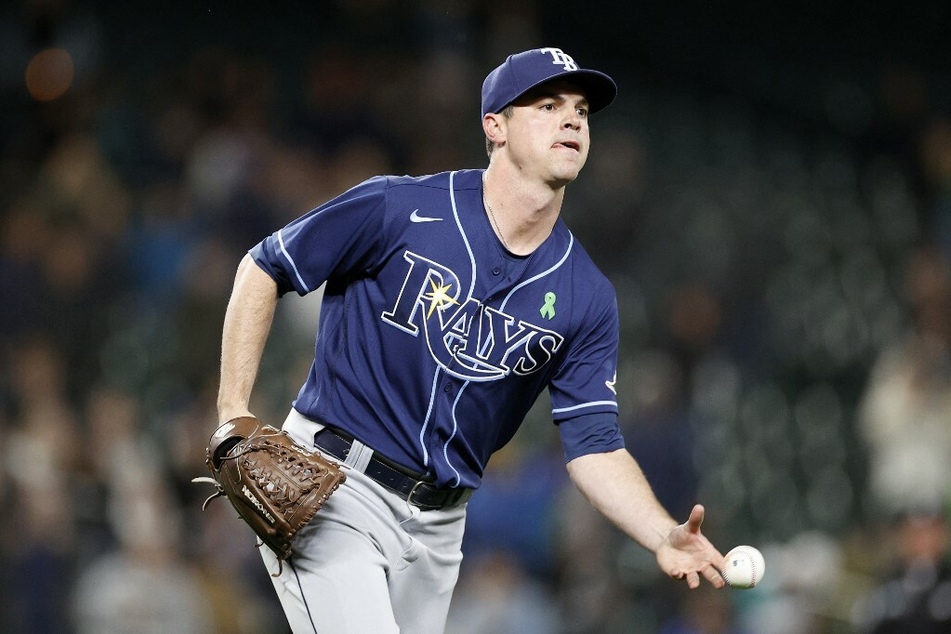 While the Texas shooting on Tuesday in Uvalde, Texas, has affected many across the country, one athlete had a closer connection than most.
Tampa Ray pitcher Brooks Raley revealed in a video interview in the Ray's clubhouse that he attended Robb Elementary School as a kid.
"I walked those halls," the left-handed pitcher said Wednesday. "I can't imagine what they experienced yesterday.
"I'm feeling for that community. It's a small, close-knit community, so it's obviously a tough day today."
The 33-year-old was a two-sport athlete at Uvalde High School before a dazzling college career at Texas A&M that eventually led him to be drafted into the MLB in 2009.
Raley told reporters his family still lives in the small community of about 16,000 people west of San Antonio, and learned of the shooting just moments before a game against the Miami Marlins.
"It's a pretty small town," he said. "News travels fast. My family is still there, my brother lives there, and his wife and daughter. So it hits close to home."
"I was just sitting in here and heard something and didn't really follow up because we were about 40 minutes before the game. I got to talk to my parents, just to get a little bit of background and get as much information as you can," he added.
In his first season with the Tampa Rays, the reliever was 1-0 with a 2.25 ERA and three saves in 14 appearances entering Wednesday night's game against the Marlins.
Cover photo: Collage: Screenshot / Instagram / beboxraley & Steph Chambers / GETTY IMAGES NORTH AMERICA / Getty Images via AFP