Texas Rangers continue rebuild by locking up Seager in a monster deal
Arlington, Texas - The Texas Rangers are still loading up to build an MLB contender by adding another top player to their arsenal on Monday.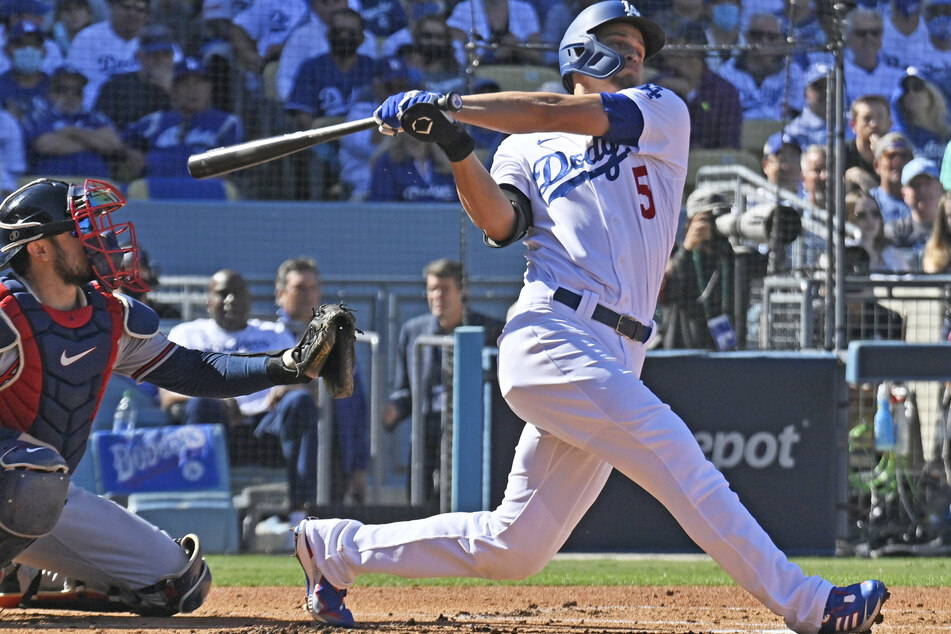 Former NLCS and World Series MVP Corey Seager (27) is another big name that's finding some greener pastures during the current free agency period after leaving Los Angeles for a blockbuster deal.
ESPN's MLB insider Jeff Passan reported on Seager sealing a 10-year, $325 million deal with the Rangers on Monday.
Texas just added shortstop Marcus Semien to their roster on Sunday and it's obvious that they're not done yet with the addition of Seager, who's coming to the Lone Star State from the 2020 World Series champion Dodgers.
It was those Dodgers that selected him in the first round of the 2012 MLB Draft, but their pick wouldn't pay off until LA won it all two seasons ago.
Seager was instrumental in helping the Dodgers reach the Fall Classic, winning NLCS MVP honors and then going a step further after they won the World Series in six games over the Rays, also earning the MVP award for that series.
However, Seager was hampered this past May when he fractured his right hand after being hit by a pitch in May, causing him to miss 11 weeks of the season. He was able to bounce back in time to help his team reach the NLCS before falling in six games to the eventual 2021 World Series champs, the Atlanta Braves.
This past season, Seager with a .306 batting average for 16 home runs and 57 RBI.
Cover photo: Imago/UPI Photo