Pistons snap up Utah Jazz's Bojan Bogdanovic in a big trade
Salt Lake City - The Utah Jazz are set to trade forward Bojan Bogdanović to the Detroit Pistons for veteran Kelly Olynyk and 23-year-old guard Saben Lee, per Shams Charania of the Athletic.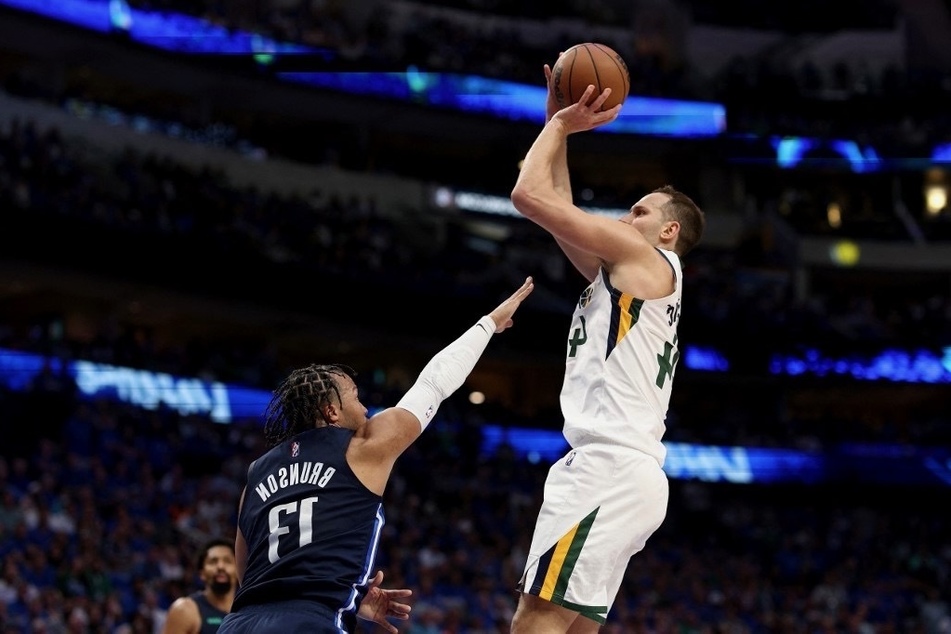 The trade is part of Utah's ongoing rebuild of a roster that once finished with the league's best record, but has consistently disappointed in the playoffs.
The soon-to-be Piston Bogdanović has been one of NBA's premier three-point shooters in recent years.
The 33-year-old averaged 18.1 points per game and 4.1 rebounds in his three seasons for Utah after stints with the Brooklyn Nets, Washington Wizards, and Indiana Pacers.
With former No. 1 pick Cade Cunningham as the team's centerpoint, Bogdanović is slated to be one of the starting five members for Detroit come the start of the 2022-23 season.
An Oklahoma State product, Cunningham averaged 17.4 points, 5.5 rebounds, and 5.6 assists last season and finished third in the race for Rookie of the Year.
The Pistons are coming off of a 23–59 record and have not seen a playoff series victory since 2008.
Utah Rebuilding back to playoff contention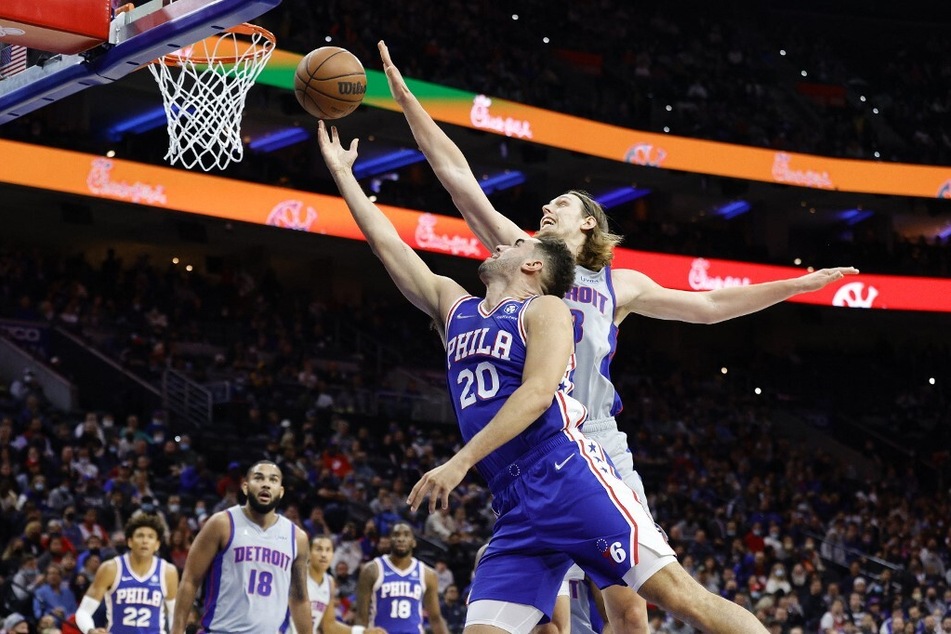 While the Jazz were in playoff contention the last six years under Quin Snyder as head coach, they have failed to advance past the second round.
In June, Snyder resigned after a first-round loss to the Dallas Mavericks and was replaced by the league's youngest head coach, 34-year-old Will Hardy.
Under new CEO of basketball operations Danny Ainge, the Jazz traded the 30-year-old Rudy Gobert to the Timberwolves in July and earlier this month dealt 26-year-old Donovan Mitchell to the Cleveland Cavaliers in a huge trade deal.
Ainge will reunite with 31-year-old Olynyk, since drafting the 6-foot-11 Canadian in 2013 to the Boston Celtics.
Last season with the Pistons, the veteran averaged 9.1 points, 4.4 rebounds, and 2.8 assists as a power forward to become the fifth Canadian all-time to surpass 6,000 career points.
Youngster Lee has averaged 5.6 points, 3.3 assists, and 2.2 rebounds in his two years as a reserve with the Pistons.
After being stuck behind Cunningham and Killian Hayes in Detroit's depth chart, Lee's move to Utah could be his big chance to finally become a starter.
Cover photo: TOM PENNINGTON / GETTY IMAGES NORTH AMERICA / Getty Images via AFP