Huge NBA shakeup trades Harden, Simmons, and more between Brooklyn and Philly
Brooklyn, New York - A bombshell deal is about to cause a huge shakeup in the NBA.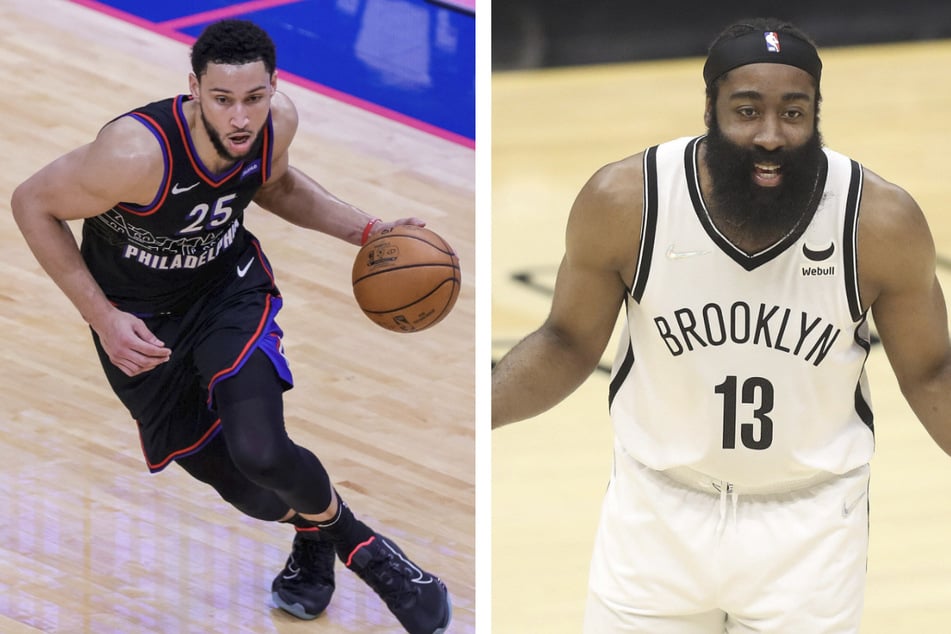 James Harden is leaving the Brooklyn Nets to join the Philadelphia 76ers, according to multiple reports on Thursday.
The teams have agreed on a trade just under the trade deadline that will see Harden move to Philadelphia, while Ben Simmons, Seth Curry, and Andre Drummond head to New York in exchange, ESPN's Adrian Wojnarowski said.
The deal reportedly also includes the Sixers sending the Nets an unprotected 2022 first-round pick as well as a protected 2027 first-round pick. The Nets will also include Paul Millsap in the deal.
Simmons was the subject of trade rumors in January 2021 when the Sixers pursued Harden from the Houston Rockets. Harden instead headed for the Nets, and Simmons saw out the season in Philadelphia, only for speculation to ramp up again after a deeply dissatisfying playoff exit.
Simmons has not played since June, when Joel Embiid and Doc Rivers appeared to blame the former first overall pick for the Game 7 loss to the Atlanta Hawks.
The 25-year-old Simmons averaged 14.3 points per game last season from his 58 appearances, plus 7.2 rebounds and 6.9 assists.
Harden (32) has failed to settle in Brooklyn since arriving from Houston last January, averaging just 22.5 points per game this season, his lowest average since the 2011-12 season with the Oklahoma City Thunder, as well as 8.0 rebounds and 10.2 assists.
Curry has been enjoying the best season of his career in Philadelphia, averaging 15.5 points, 3.4 rebounds and 4.0 assists per game, while Drummond has managed just 6.1 points, 8.8 rebounds and 2.0 assists per game, the worst return of his career.
The massive trade will surely turn the tables on the rest of this year's basketball season.
Cover photo: Collage: IMAGO/Icon SMI & UPI Photo