NBA: More injury woes for Durant as the Heat smoke the Nets at the buzzer
Miami, Florida - Things got really hot in Miami, as the Heat stole the win over Brooklyn in the most dramatic way imaginable: a buzzer-beater from Bam Adebayo, which put the final score at 109-107.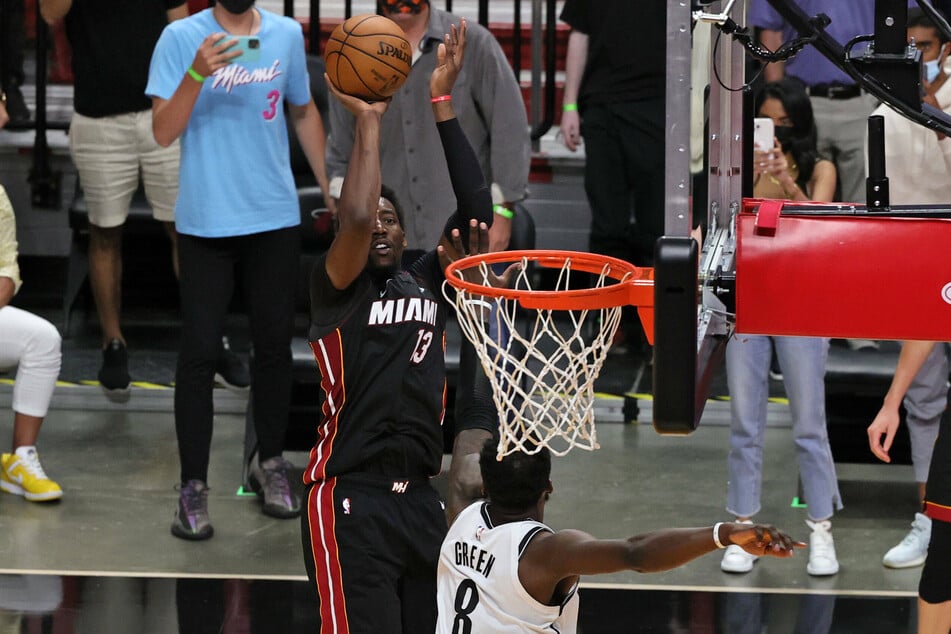 James Harden was declared out for the Brooklyn Nets a day in advance of Sunday's game at AmericanAirlines Arena. Jimmy Butler was formally a scratch by the Miami Heat two hours before tipoff. And less than five minutes in, Kevin Durant was done for the afternoon for the Nets with a thigh contusion.

With the playing field balanced in the most unexpected of ways, Bam Adebayo made the moment of truth his own, with the Heat center converting a step-back jumper from the left-side of the lane at the buzzer for a 109-107 victory to snap a three-game losing streak.
For the Heat balance was needed and balance was offered, with 21 points and 15 rebounds from Adebayo, 18 points, eight rebounds and seven assists from Goran Dragic, as well as 18 points from Kendrick Nunn, 15 from Trebor Ariza and 11 from Duncan Robinson. That was boosted by a 10-point, 10-rebound double-double by center Dewayne Dedmon in his Heat home debut.
For the Nets, the scoring after Durant's departure was concentrated, with a season-high 30 points from Landry Shamet and 20 from Kyrie Irving.
The Heat went into the fourth quarter up 86-84, fell behind 90-89, but then pushed to a 99-92 lead with 6:50 left.
But consecutive turnovers by Adebayo, his sixth and seventh of the game, fueled a pair of transition baskets and a 103-99 Nets lead with 4:33 to play.
Ultimately, it grew to a 13-0 run 105-99 Nets lead.
With 1:48 left, a floater in the lane by Ariza drew the Heat within 107-105, with a driving layup by Dragic in transition tying it 107-107 with 43.6 seconds left.
An Irving jumper followed, followed by Adebayo's buzzer-beating jumper.
Around the NBA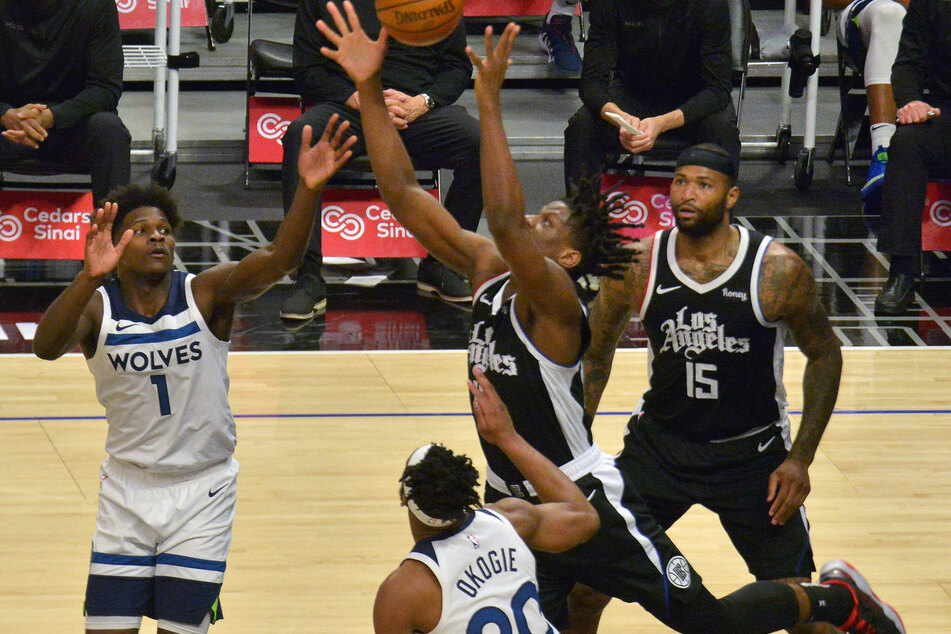 Julius Randle produced another inspiring performance as the streaking New York Knicks topped the New Orleans Pelicans 122-112 in overtime.
The Kings snapped a nine-game losing streak with a 121-107 victory over the Mavericks on Sunday night at American Airlines Center in Dallas. And the Raptors held on for a 112-106 win over the Thunder.
Over in Orlando, the Rockets beat the Magic 114-110, while the Clippers smashed the T-Wolves 124-105 at home.
Terry Rozier led the scoring charts with 34 points in the Hornets' 109-101 win over the Trail Blazers. And the Hawks came out on top against the Pacers 129-117.
Tonight, the Bulls take on the Celtics in Boston, and the Jazz will be looking for some payback against the Lakers.
Cover photo: IMAGO / ZUMA Wire