NBA: Simmons' tip-in puts 76ers back on top of Eastern Conference
San Antonio, Texas - The 76ers are back in first place!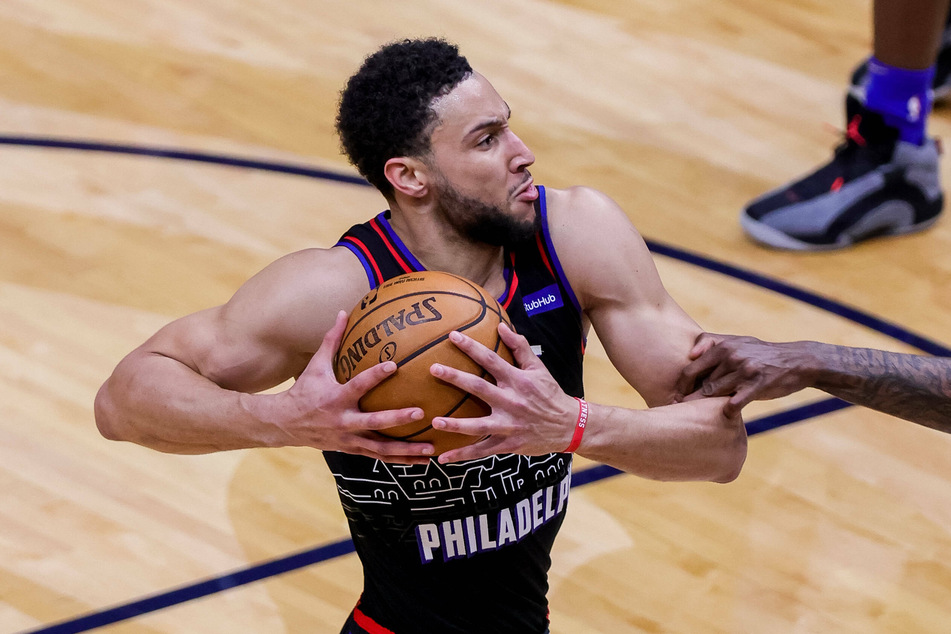 It happened because Ben Simmons tipped in Joel Embiid's missed shot at the buzzer to defeat the San Antonio Spurs, 113-111, in overtime Sunday night.
With the scored tied at 111, Sixers coach Doc Rivers called a timeout with 19.1 seconds left. Tobias Harris got the ball to Embiid, who took time off the clock before firing up a 5-footer. As the ball bounced off the rim, Simmons tipped it before the buzzer sounded.

His game-winner came after drawing two big offensive fouls on Keldon Johnson in the overtime. The first one came with the Sixers ahead, 109-107, with 4 minutes, 27 seconds remaining. The second one came with his team up, 111-109, with 1:08 to play.
The All-Star point guard's winning tip was just his second basket of the game. He finished with five points on 2-for-6 shooting to go with six rebounds, five assists, two steals, and just one turnover.
Embiid had game highs of 34 points and 12 rebounds. Curry had 22 points on 8-for-10 shooting, including making all six of his three-point shots. Reading's Lonnie Walker IV paced San Antonio with 23 points.
A victory Monday over the Chicago Bulls at the United Center would give Philly a one-game lead with seven contests remaining in the Eastern Conference. The Spurs, meanwhile, head to Utah for a clash with Jazz.
Around the NBA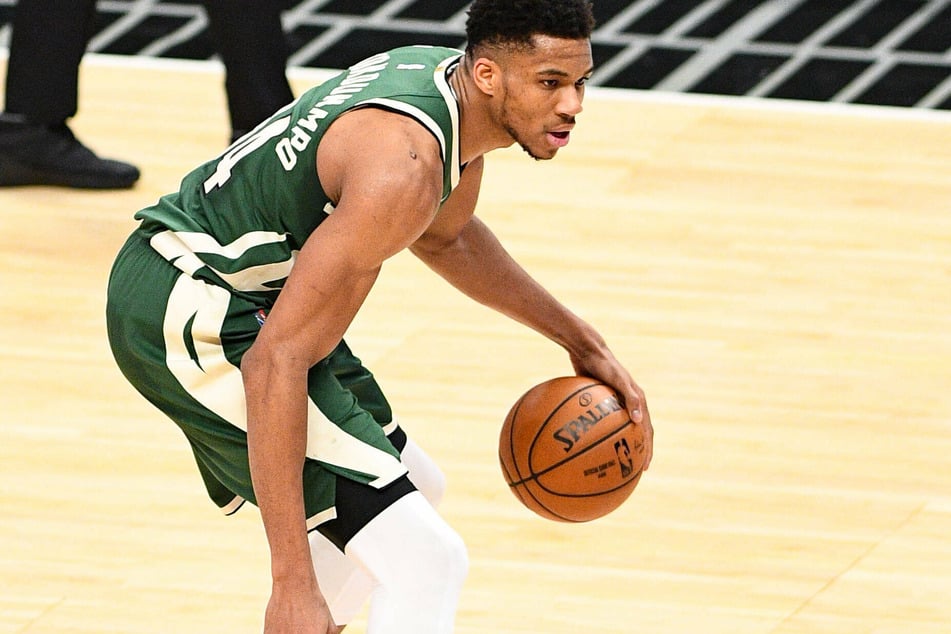 Giannis Antetokounmpo's 49 point haul helped the Bucks hand the Nets their second consecutive loss, by 117-114, which ended up costing Brooklyn the top spot in the division. Carmelo Anthony scored 13 points in the Blazer's victory over the Celtics, who are now seventh in the East
The Knicks eased into their six-game road trip by obliterating the worst team on the schedule, the Houston Rockets, with a big 122-97 score. The Suns stay in first place in the West after a tight 123-120 win over the Thunder.
In Dallas, the Mavs fell to the Sacramento Kings 111-99, while the Heat also won away from home against the Hornets, 121-111. Finally, the Raptors handed the Lakers their third straight loss, 121-114.
The Lakers have another chance to turn things around at home to the Nuggets in Monday's only league game.
Cover photo: IMAGO / Icon SMI