NFL: Ravens bruise the Browns to grab top spot in the AFC
Baltimore, Maryland - The Baltimore Ravens have claimed the top spot in the AFC after a gutsy win over their division rivals, the Cleveland Browns.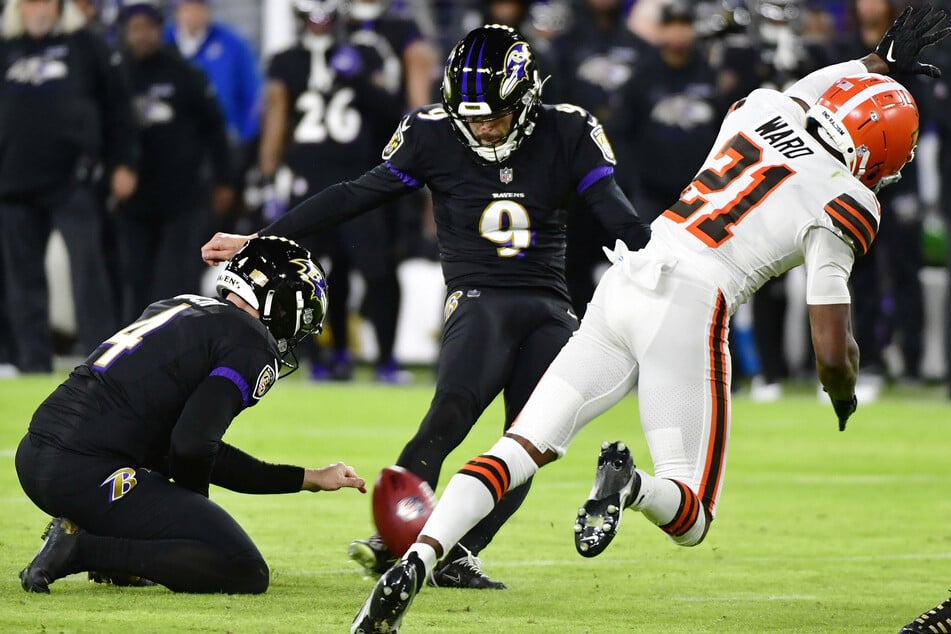 It wasn't easy, but the Ravens beat the Browns 16-10 on Sunday night for their second-straight win, while Cleveland has now lost two of its last three games.
These two gritty teams found themselves in a slow-burn, hard-fought matchup during the first half as neither team managed to get into the end zone.
Cleveland's offense had constant trouble against Baltimore's traditionally stingy defense.
But the Ravens kept turning the ball over with three first-half interceptions, which is never a recipe for success.
Baltimore went into halftime with a lackluster 6-3 lead.
The Ravens came out in the third quarter with a touchdown to go up 13-3, but were answered right back by the Browns with a touchdown of their own to cut the lead back to three.
A much-needed field goal late in the fourth by Baltimore closed out Cleveland for good as time ran out.
The player spotlight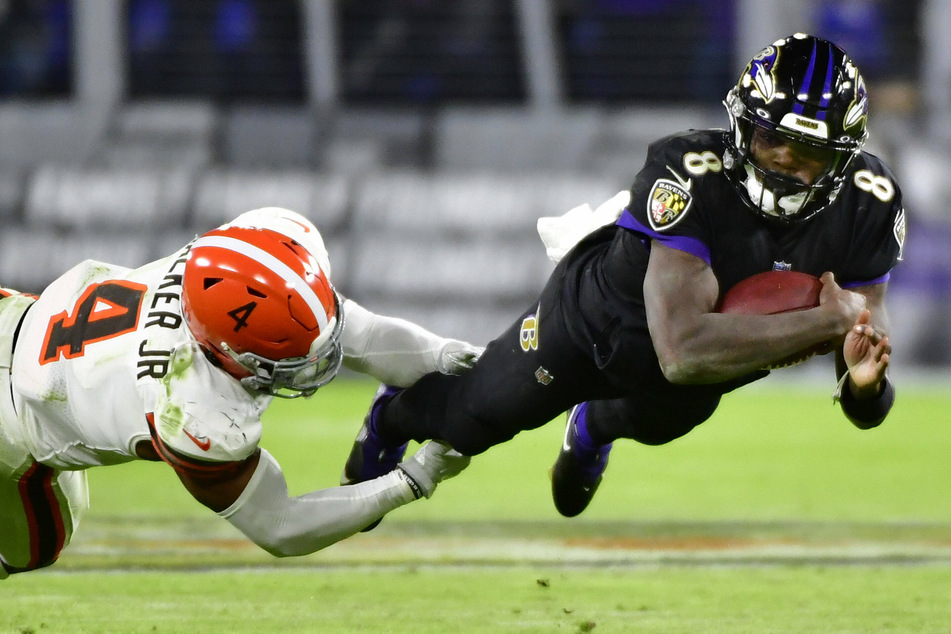 Even on one of his off days, Ravens fourth-year quarterback Lamar Jackson (24) still made just enough plays to get his team a win over the Browns.
He threw three interceptions in the first half, and a fourth in the second – the most picks ever thrown since coming into the league.
It was all forgotten thanks to a 13-yard strike to tight end Mark Andrews, which ended up the difference-maker for the Ravens.
He finished the night completing 20 out of 32 pass attempts for 165 yards, one touchdown, but four interceptions to go with 17 carries for 68 rushing yards on the ground.
The big picture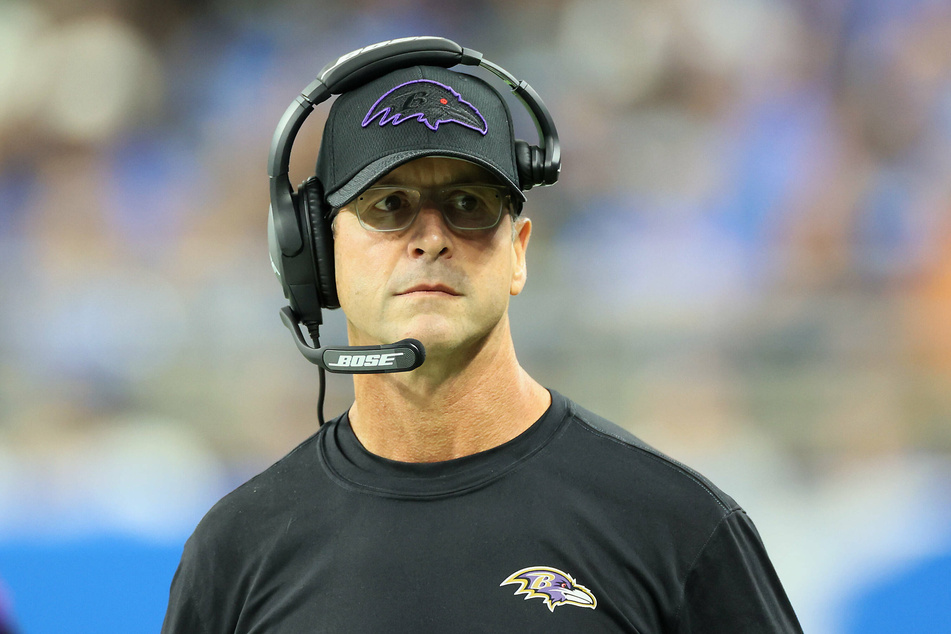 With the NFL's regular-season conclusion creeping up, the best teams in the league have begun to clamor for prime playoff positioning, which makes it good timing for the Ravens to swoop in and take the AFC top spot.
And with their storied rivals, the Steelers, slipping away, even winning ugly games like these will give them enough motivation to make easy work of the Bengals and Browns with only six games left in the schedule to play.
Next Sunday, the Ravens (8-3) will head to Pittsburgh to play the Steelers (5-5-1) while the Browns (6-6) have a Bye Week coming up but will host the Ravens (8-3) for a rematch on December 12.
Cover photo: Imago/UPI Photo