NFL: The Bills get their fourth-straight win with some payback over the Chiefs on Sunday night
Kansas City, Missouri - The Buffalo Bills took on the Kansas City Chiefs in a long-awaited marquee matchup featuring two of the NFL's best offenses.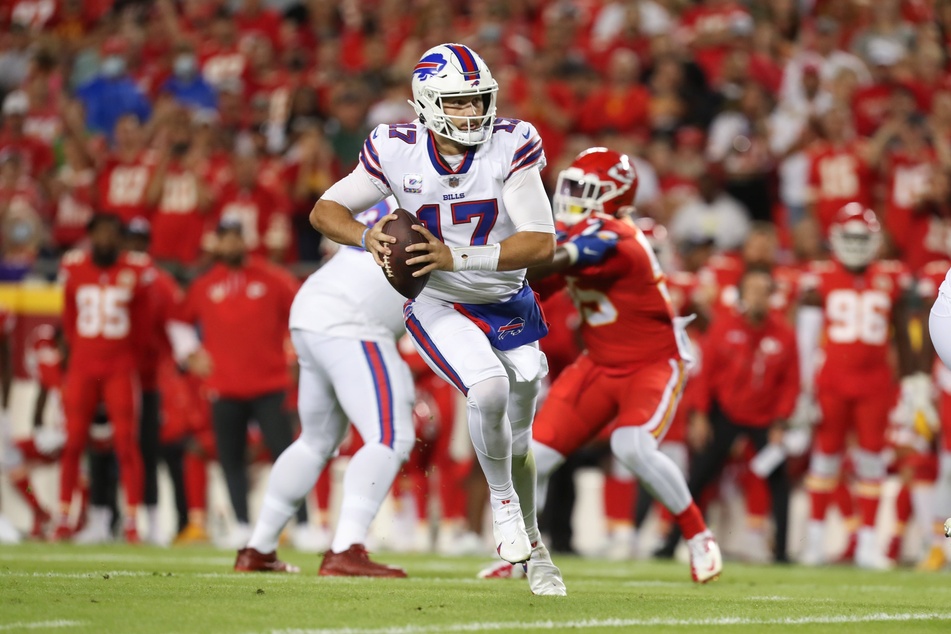 The Bills beat the Chiefs 38-20 on Sunday night for their fourth-straight win this season as they comfortably lead the AFC East.
The last time these two teams played was in last year's AFC championship game, when the Bills came up short against the Super Bowl-bound Chiefs.
That loss was all the motivation they needed to come out in this game strong.
Josh Allen (25), the Bills franchise quarterback, was in command, going 15-for-26 passing, 315 yards, and adding three touchdowns. He was also his team's leading rusher, carrying the ball 11 times for 59 yards and one more touchdown.
Buffalo's defense was out for redemption as well, recovering two Kansas City fumbles and picking off Chiefs quarterback Pat Mahomes twice, one of which was returned for a touchdown by Bills Pro Bowl safety Micah Hyde.
The Chiefs were kept to a rare low of just three points in the opening period and never really played like their usual selves from the start of the second quarter going forward.
They managed a 10-7 lead off of a five-yard TD pass from Mahomes to wide receiver Byron Pringle, but that ended up being a false dawn, as the Bills put up 17 unanswered points, interrupted only by a Chiefs field goal, to head into the half with a 24-13 lead.
The home team was kept off the scoreboard in the third and ran out of time and opportunities for any kind of late-game rush.
For the Chiefs, Mahomes had to practically be his team's offense since their ground game was ineffective. He finished 33-for-54, 272 yards, two touchdowns, and two interceptions.
The Bills (4-1) head to Tennessee to take on the Titans (3-2) on Monday night, while the Chiefs (2-3) are on the road to face the Washington Football Team (2-3).
Cover photo: imago/Icon SMI