NFL: The Saints marched all over the Packers in a "home" game away from home
Jacksonville, Florida - The New Orleans Saints started their 2021 NFL regular season off with a big bang, as they routed the Green Bay Packers in a makeshift home after being displaced by the after-effects of last month's Hurricane Ida.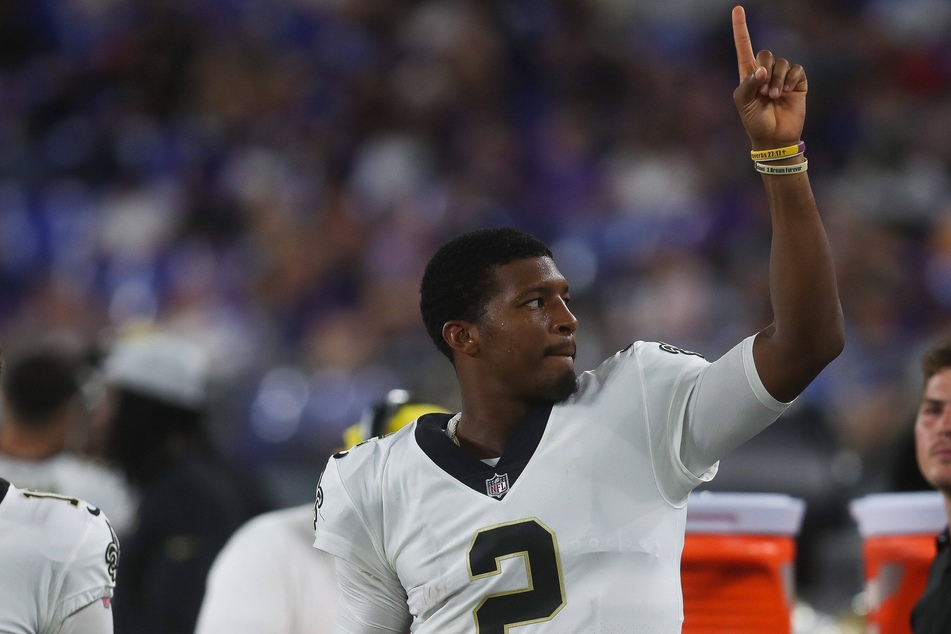 After Ida touched ground in Louisiana last month, the Saints evacuated and found themselves running their training camp in Dallas and skipping an important tune-up preseason game, but you would've never guessed from how they completely manhandled the Packers.
The Saints stomped all over them, 38-3 on Sunday, in a game that reigning NFL MVP Aaron Rodgers (37) didn't end up finishing, while new Saints quarterback Jameis Winston put up numbers that Rodgers was expected to produce himself.
This was the first regular-season game for the Saints with former Buccaneers starter Winston (27) now taking snaps for New Orleans. He won out the preseason quarterback battle for the starting job over Taysom Hill after Saints legend Drew Brees retired in March.
Winston had a monster game despite only racking up 148 yards off of 14 of 20 pass attempts, but five of those 14 passes were touchdowns.
Juwan Johnson caught two of those touchdowns and Deonte Harris, Chris Hogan, and Alvin Kamara each caught one apiece.
Despite finally scoring a field goal as the second quarter ended, the Packers went into halftime down by 14 points. It was a deficit that a player of Rodgers' caliber can and has overcome before. But it didn't turn out that way and he was eventually put out of his misery just minutes into the fourth quarter, not before going 15 for 28 passing, with 133 yards and two interceptions.
In his postgame comments to the Associated Press, Rodgers simply said, "This is a good kick in the you-know-where."
Green Bay's rushing attack was nearly nonexistent as they used four players who could only come together for 43 total yards between them.
The Saints will have to stay on the road, this in Carolina to face the Panthers next Sunday, while the Packers hope to bounce back on Monday night for their home opener against the Lions.
Cover photo: IMAGO / UPI Photo