NFL: "We Got Your Back" for fan relationships but not for players' peaceful protests?
New York, New York - To kick off the 2021 NFL regular season, the "We Run As One" campaign sadly isn't about the sort of unity you might think it is.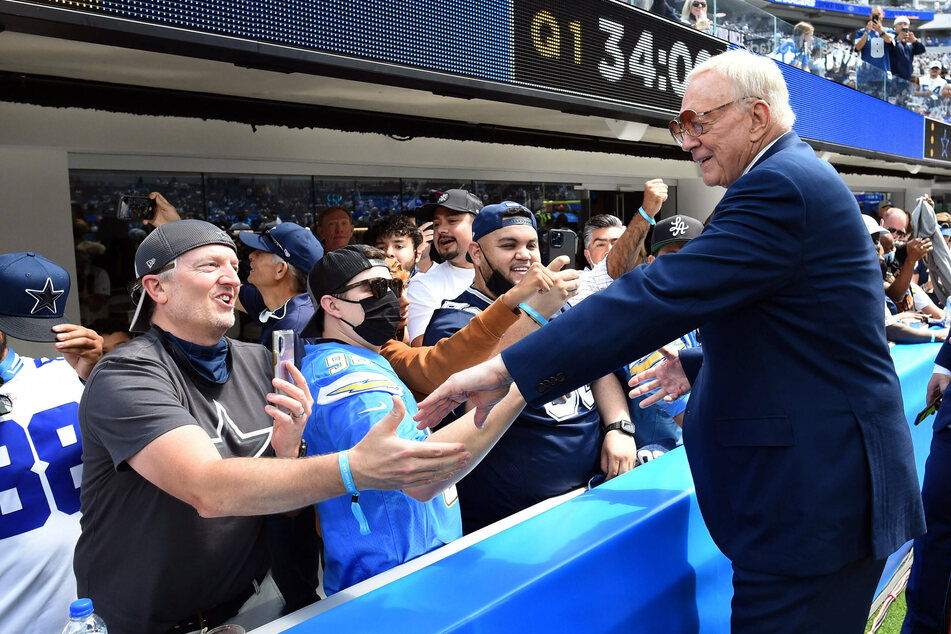 Ever since Colin Kaepernick (33) peacefully knelt in protest of police brutality, the NFL has tried to step up somehow without him, at least appearing to support progressive changes to issues in American society that many of their players feel are long overdue.
The "We Run As One" slogan is attached to a television ad that's been run since the opening week, featuring a number of current popular NFL players among people of all walks of life, unique to their team's home city.
The group of players is predominantly African American, joining all kinds of folks from a small Pop Warner football team to an ethnically diverse group of fans standing, marching, and chanting, "Who's got my back?"
The players respond with a chant of their own, firing back, "I got your back!"
What the TV spot is meant to project is a sense of support for the league's fans, millions of whom are expected to return to all 32 of the NFL's stadiums, some in full capacity, amid the ongoing coronavirus pandemic.
But this symbolic display of support might not have been used with the intention it perhaps should be.
What's more important: fans returning to stadiums or a continued commitment to social justice?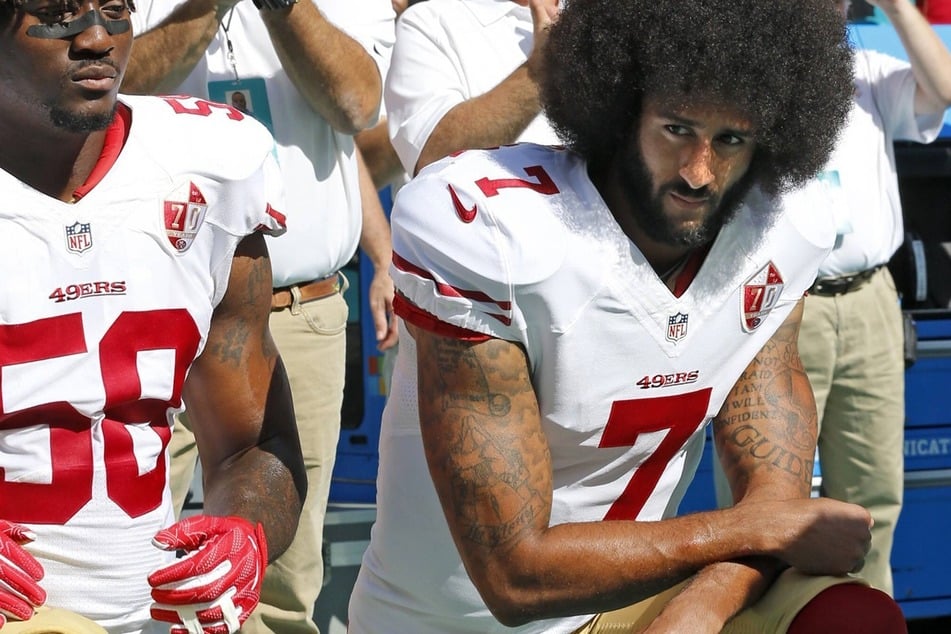 It's very hard to believe the NFL would really lose fans due to the pandemic.
But it's clear that fans at stadiums are the biggest money-maker the league has, next to television revenue, so why not keep them happy by making them feel welcome and supported through what's been a tough time for everyone?
However, many would argue that people of color tend to have a more difficult time day to day, pandemic or no pandemic.
Kaepernick first kneeled in 2016, protesting against racial injustice, police brutality, and systematic oppression in the United States. Only a few other active players at the time, out of the hundreds the league annually employs, knelt in solidarity with his cause.
It wasn't until the next season when the league appeared to show further support for the issues that Kaepernick was bringing attention to, as several more players and even entire teams joined in kneeling on the field before the National Anthem was played.
Despite Donald Trump's push for NFL owners to "fire players" that protested peacefully, the league seemed finally to take a seriously vested interest in social justice causes, perhaps finally noticing that roughly 75% of their active players are people of color, Statista reports.
In response to the outcry for change in society, the NFL started an initiative called Inspire Change in 2017. It's a player-led project that's meant to build progressive bridges among team owners, public officials, law enforcement, academic institutions, community partners, and others to focus on real change in communities that are adversely affected by the lack of social equality nationwide.
According to the initiative's official website, since the project's inception, over $160 million worth of grant money has gone towards nonprofit outlets that focus on education, economic advancement, police and community relations, and criminal justice reform – all things that communities of color could do very well with.
This is a remarkable amount of money without a doubt, but hopefully throwing a bunch of money, creating a fancy website, and making physical displays of unity aren't just for pomp and circumstance.
The NFL didn't start the movement, but they're blindly acting like experts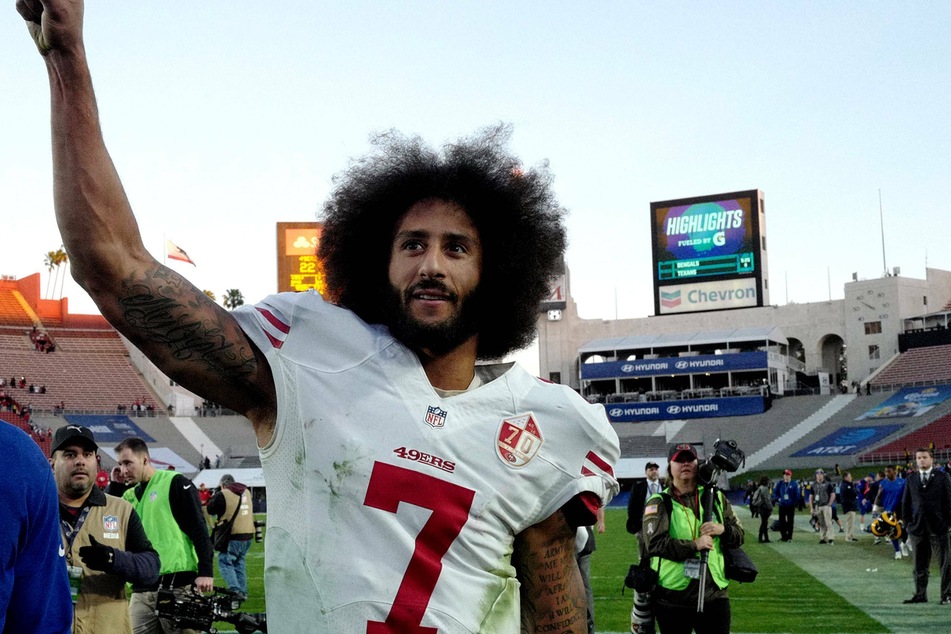 Sure, NFL fields and helmets currently feature slogans that state "It Takes All of Us," "End Racism," or even "Black Lives Matter," but kneeling seems to have become a thing of the past in the NFL.
Kaepernick's absence from the league seems to be widely accepted as status quo by the league, "coincidentally" after he filed a grievance in 2017 alleging widespread collusion to keep him out as an active player, a legal fight that was settled in 2019.
In fact, there are no signs that the league has ever consulted with him for guidance or suggestions on social justice issues, leaving some to believe that how the NFL pushes for change is just fine, so long as you don't say, do, or act in a manner that makes the league look as if they don't really care about the important things.
But what's important to the league? The fans in the stands or people of color truly being acknowledged and treated as equal human beings like they should've always been, long before football ever existed, regardless who kneels or not?
Back in 2018, the Seattle Seahawks met with Kaepernick for a potential playing opportunity but eventually canceled a workout for him indefinitely when he wouldn't confirm whether or not he would continue his national anthem protest.
Even though that's just one team's experience, the other 31 squads have yet to do better than that for Kaepernick, or anyone who would act in kind.
For an organization that seems to care very much about social justice (or at least the optics involved), it sure doesn't look like the NFL would have the back of someone like Kaepernick anytime soon.
What's in the future for the league and its fight for social justice?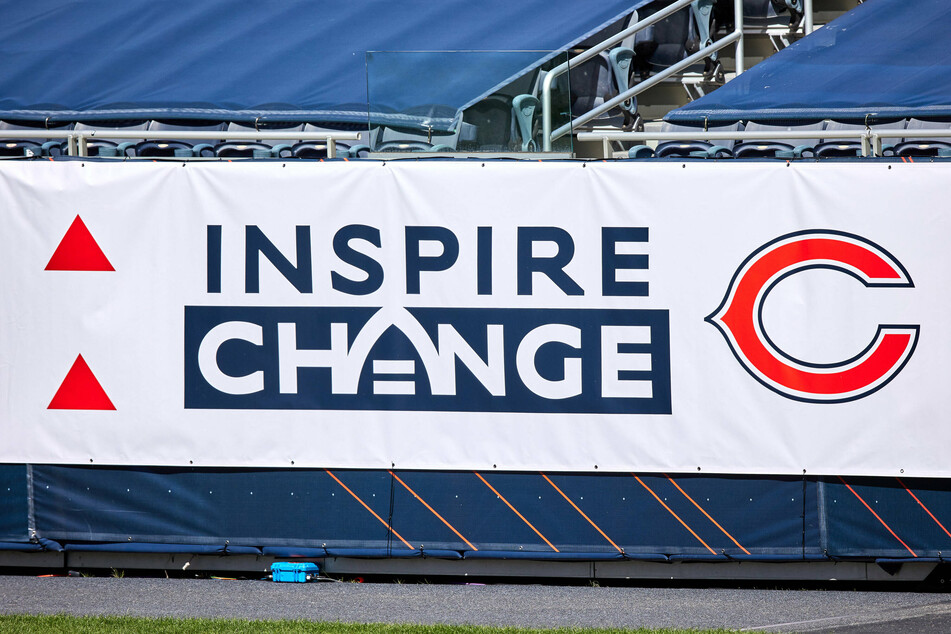 It seems the Inspire Change initiative will be around for a number of years to come.
Last year, the NFL formally committed $25 million per year over the next ten years to continue the push for substantial changes in American society.
The deal raises questions: Why just $25 million? Why just ten years? What happens if true social justice isn't achieved after ten years?
What gets done during those ten years? Does the fight for social justice just sit on the back-burner, working on "auto-pilot" while we keep the helmet and field slogans usually only seen during the months of the year the NFL season is in play?
It does seem a little odd that the pledge has been made for 10 years. Who determines the timeline for how long it will take to achieve considerable change in America?
It's generally an unwritten consensus among folks of color that racism always has and always will exist, no matter how badly good-natured people, even the most open-minded of white people, want and strenuously work to eradicate it.
If that's ultimately true, maybe the league should consider putting its money where its optics are and making that pledge an indefinite one. As long as football exists (and is televised), the NFL won't lose money. Those are funds they could do some serious good with.
While they may have been able to tone down the heat from other issues that have occasionally plagued the league, they should really tackle the problems stemming from a lack of nationwide racial equality.
Racism and discrimination in America are unfortunately more widespread than concussions will ever be.
After George Floyd was murdered by police officers last year, and countless other names over the last years became tragic hashtags, it definitely seems the need – and more so, the indisputable right – for racial equality and justice is just as strong as it's been since the Civil Rights era of the mid-20th century.
Maybe the NFL should instead invest in a 30-second spot that runs year-round, showing the league is strongly committed to social justice causes that achieved national attention after Kaepernick first knelt. This could light a fire that shouldn't be extinguished until the fight for equality is finally done.
Cover photo: IMAGO / Icon SMI