Tom Brady weighs in on Mike Evans' "ridiculous" scuffle suspension as appeal gets denied
Tampa, Florida - The NFL has upheld Tampa Bay Buccaneers wide receiver Mike Evans' one-game suspension for his actions during last week's game against the New Orleans Saints, after he appealed the decision. Tom Brady slammed the league's move.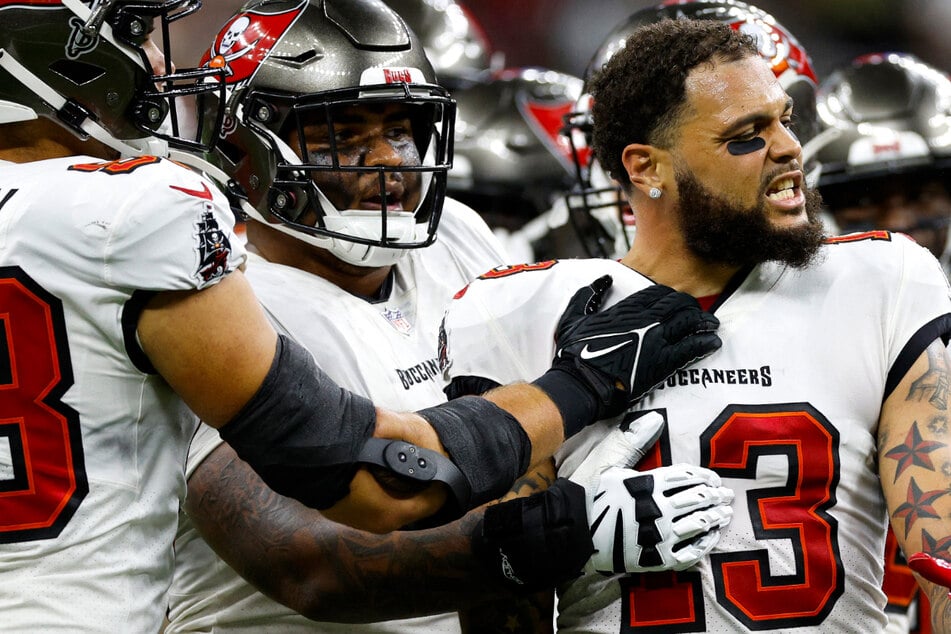 Evans was deemed to have violated unnecessary roughness and unsportsmanlike conduct rules when he knocked Saints cornerback Marshon Lattimore to the ground during the fourth quarter of Tampa Bay's 20-10 win.
He was ejected along with Lattimore, who provoked the incident by getting in the face of Bucs quarterback Tom Brady before Evans intervened with a blindside shove that prompted a brief melee between the teams.

Brady spoke out in a podcast interview this week over the debacle.
"The fact that Mike would come out there to defend me means everything in the world to me as a teammate and a friend," Brady said.
"And Mike knows how I feel about him. So in the end, emotions are a part of sports. Sometimes they boil over, and they obviously did, and it's an unfortunate circumstance.
"I don't think it deserved any type of suspension. I think that's ridiculous," Brady added.
Evans will miss Sunday's game against the Green Bay Packers after appeals officer and former NFL wide receiver James Thrash denied Evans' request to overturn the penalty.
The four-time Pro Bowler's absence further depletes a Buccaneers receiving corps that was already shorthanded last week with Chris Godwin and Julio Jones both inactive. Godwin is reportedly expected to miss multiple games after injuring his hamstring in Tampa Bay's season-opening win at the Dallas Cowboys, while Jones sat out the New Orleans game with a knee injury and is uncertain to return against the Packers.
The Buccaneers did sign veteran slot receiver Cole Beasley to the practice squad on Tuesday, though it is unclear if he'll be ready to help out immediately.
Mike Evans was suspended before for one game for fighting with the same player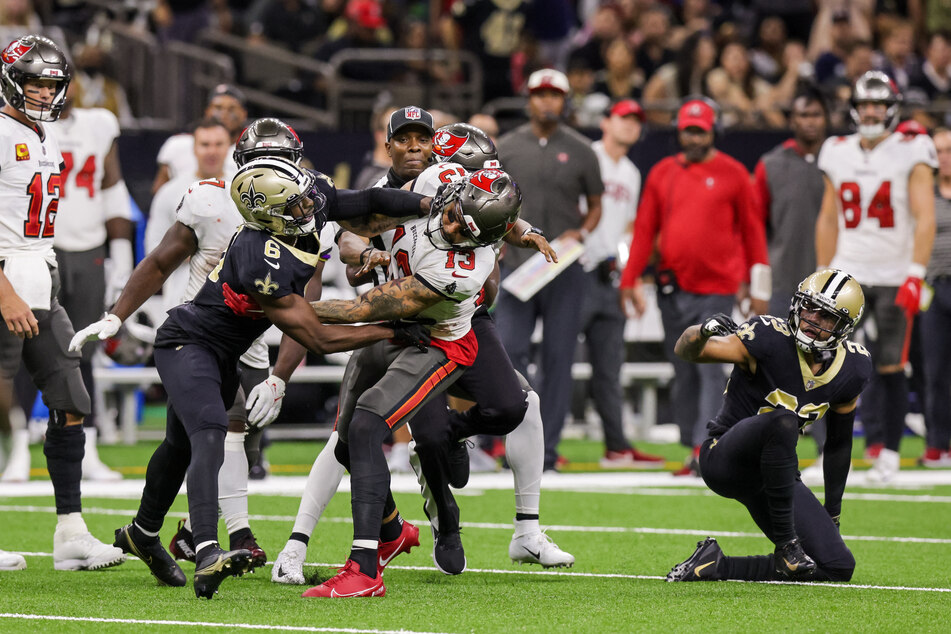 Evans, the only player in NFL history to begin his career with eight consecutive seasons of 1,000 or more receiving yards, leads Tampa Bay with eight catches and 132 receiving yards through two games.
The 29-year-old athlete was previously suspended one game in 2017 for a similar confrontation with Lattimore. The pair have history and have fought on the field numerous times.
In this latest incident, NFL vice president of football operations Jon Runyan determined that Evans' actions were excessive and unnecessary and broke league safety and sportsmanship rules.
"After a play had ended, you were walking toward your sidelines. When you noticed your team-mates engaged in a confrontation with Saints' players, you ran toward that area on the field and violently threw your body into and struck an unsuspecting opponent who was part of that confrontation," Runyan wrote in a letter to Evans informing him of the decision.
"You knocked your opponent to the ground and a melee ensued involving players from both teams. Your aggressive conduct could have caused serious injury to your opponent and clearly does not reflect the high standards of sportsmanship expected of a professional."
Cover photo: CHRIS GRAYTHEN / GETTY IMAGES NORTH AMERICA / GETTY IMAGES VIA AFP