Winter Olympics: US skier Nina O'Brien suffers bad injury in slalom race
Beijing, China - US skier Nina O'Brien suffered leg fractures in a terrible crash during the Olympic giant slalom race on Monday, US Ski and Snowboard said.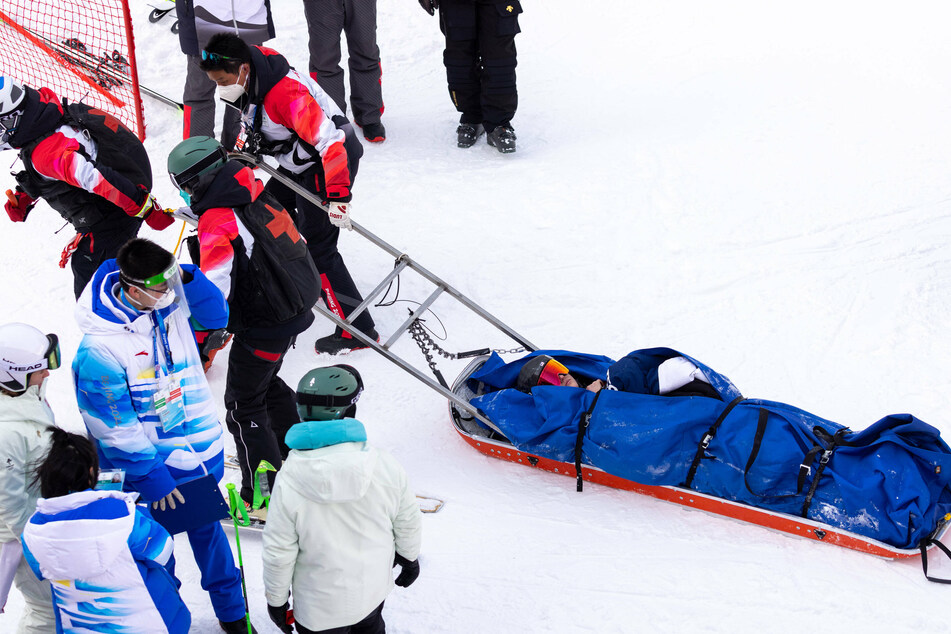 O'Brien (24) crashed at the last gate of the second run and slid into the finish area.
The San Francisco native, who has been on the US Olympic Alpine team since 2016, was tended to for a long time on the spot before being taken to hospital in Yanqing where a broken left tibia and fibula was diagnosed and she underwent surgery.

"An initial stabilization procedure was successfully performed by local doctors, and she received excellent care. She will return to the US for further evaluation and care," the federation said.
O'Brien said on Instagram Tuesday: "I keep replaying it in my head, wishing I'd skied those last few gates differently. But here we are. I had surgery last night to stabilize my tibia, which unfortunately was an open fracture through my leg."
"I'll get the rest fixed at home, but for now I'm in great hands," she said. "I'm a little heartbroken, but also feeling so much love."
Cover photo: Imago / Sammy Minkoff