Sha'Carri Richardson misses the mark for individual event at Worlds
Eugene, Oregon - Rising track star Sha'Carri Richardson failed to reach the 200-meter final at the USA Track and Field Outdoor Championships trials on Sunday.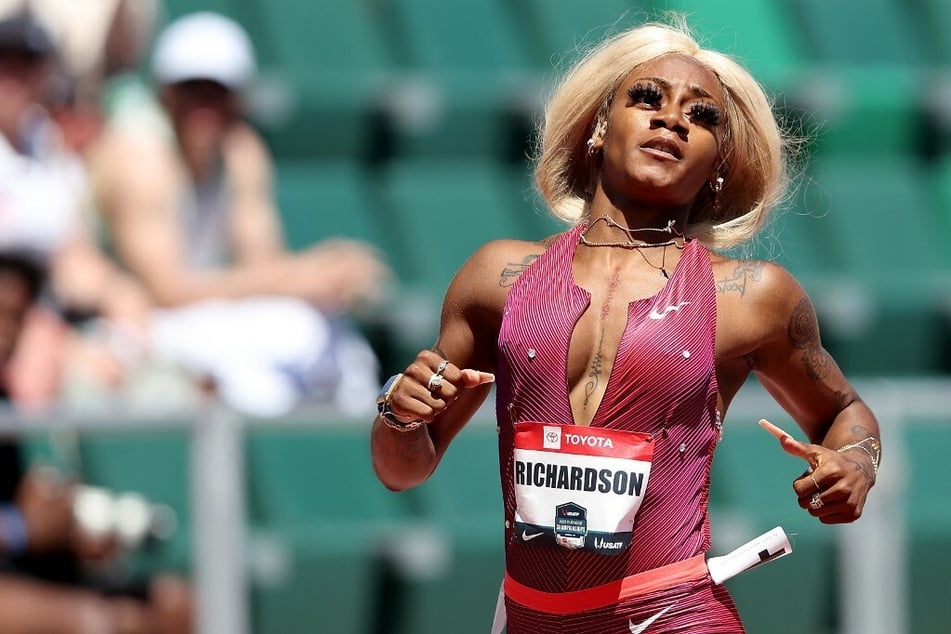 When America's fastest woman shocked the sports world on Thursday when she failed to qualify in her signature event – the 100-meter – Richardson had one more chance to earn an individual medal and secure a spot on the US team for worlds.
But on Sunday, she stepped to the 200-meter final in bold yet stylish fashion with unrivaled speed only to find it wasn't fast enough.
The 22-year-old finished fifth in her semifinal with a time of 22.47 seconds – the 10th fastest on the field.

NCAA collegiate champion Abby Steiner (22) matched her world-leading performance of 21.80 seconds, winning the 200-meter finals with a record-setting time of 21.77 seconds.
After Sunday's loss, Richardson will miss any chance of an individual world championship medal this year.
The athlete's only chance of competing at worlds now depends on whether she's placed on a relay team.
Sha'Carri returns and demands respect
Following her races, Richardson ignored the media pool lined up to speak with her. However, the Grand Pix winner returned on Sunday to provide a statement to the reporters on hand and address the media as a whole.
"I'm coming to speak, not just on my behalf but on all athletes' behalves, that when you guys do interviews, y'all should respect athletes more," Richardson said. "Y'all should understand whether they're coming from winning, whether they're losing, whatever the case may be. Athletes deserve way more respect than when y'all just come and throw cameras into their faces."

"Understand how an athlete operates and then ask your questions, then be more understanding of the fact that they are still human, no matter just to the fact that y'all are just trying to put something out in an article to make a dollar. Thank you," she said.
Cover photo: Sean M. Haffey / GETTY IMAGES NORTH AMERICA / Getty Images via AFP