Alex Morgan's biggest little fan gets the surprise of a lifetime!
Monterrey, Mexico - Alex Morgan's tiniest superfan just scored the customized gift of a lifetime from his legendary soccer hero.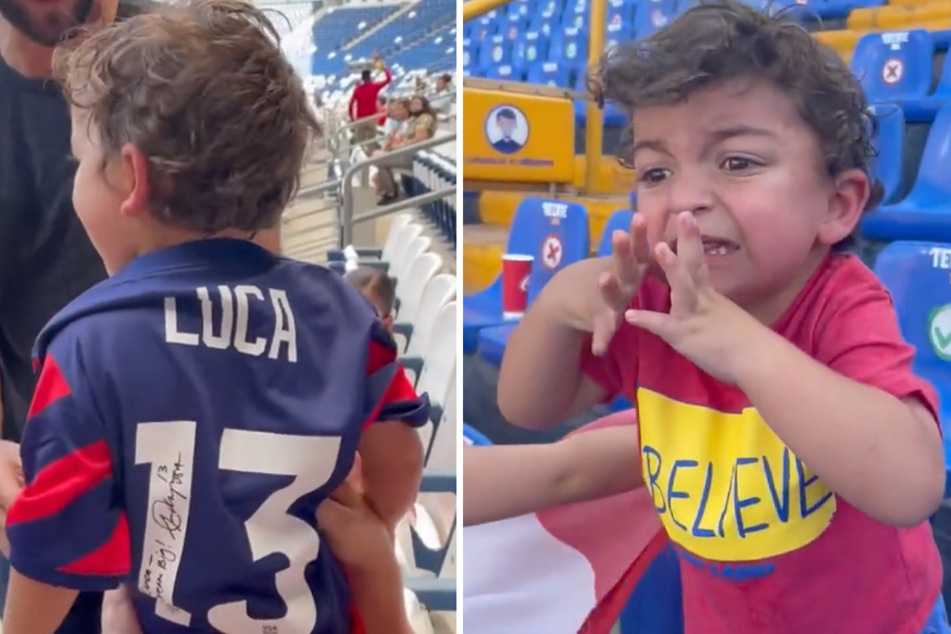 Luca landed on the world stage of social media when his mom shared an adorable clip of the youngin' screaming Morgan's name at the US Women's National Team's (USWNT) match against Haiti in Monterrey, Mexico.
In the video, Luca is sporting a Ted Lasso-inspired "I believe" T-shirt along with unrivaled support for his number one as he screams, "Alex! Alex Morgan!"
The 33-year-old USWNT player caught wind of Luca's enthusiastic cheers, and embedded the video in a TikTok of her own.
"The shirt. The cheer. Cuteness overload," Morgan said, before adding that the young fan would be besties with her daughter, Charlie. But the two-time World Cup champion had more in store for Luca than compliments.
"Tomorrow, you have something coming your way, so be on the lookout," she said.
As it turns out, Morgan made a customized USWNT jersey for Luca with her number and his name on the back. USWNT posted a video of the moment he received the autographed jersey ahead of the team's second CONCACAF W Championship match.
In the snippet, his mom asks, "What do you say to Alex Morgan?" Luca then responds with the sweetest "thank you" you'll ever hear before blowing kisses to the soccer superstar.
Cover photo: Collage: Screenshot/Twitter/uswnt & anacamelo